7 Best Movies about Trading and Finance to Watch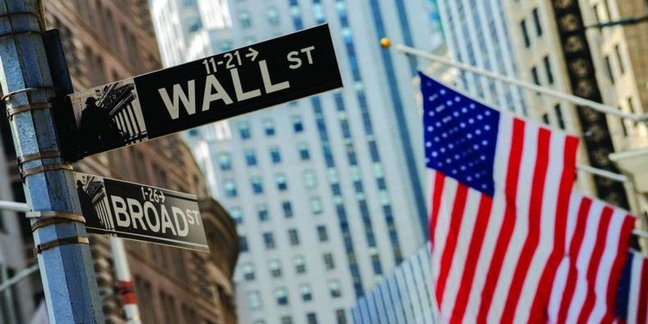 While the whole world gets stuck at home, fighting corona virus and taking care of their families, we offer you to spend time with pleasure and have some trading education at the same time.
Wondering what movies about trading to watch? Choose among a Wall Street movie, a stock market movie, or maybe a good old comedy for dessert, all making a list of best financial movies ever.
The Big Short (2015)
IMDB rate: 7.8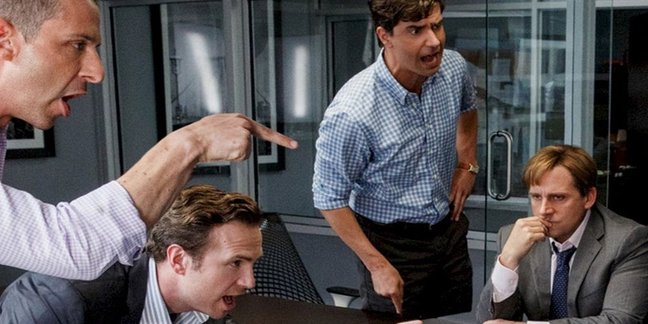 That's the movie every trader should watch. This film is the brightest example of short-selling, a simple trading strategy where traders take advantage of a falling price on the trading markets. Short selling has always risen to disputes. Some personas made billions on that, whereas players like big companies or funds lost all they had.
This film will give you the insight of a big game. The story about the credit default swap market, where the players are betting against the debt bubble.
The Big Short is noted for the unconventional techniques it employs to explain complex financial instruments and is rich in cameo appearances. How does a trading legend look like, think and behave? This film highlights the eccentric nature of the type of person who is able to bet against the whole market.
Based on a real story of a housing bubble, which collapsed in 2008, this story tells about the devastating outcomes of bad economy decisions. A big conspiracy of imposing investment firms that bet against American people and their places for living. All essence of the housing market in a high-level drama.
Are you too busy to trade or don't know where to start? Copy trade operations of leading traders from around the world in real-time and let them earn money for you.
Choose a trader or a few, and subscribe to their trading signals for any time. The trades of selected traders will be executed on your account automatically.At will, you can customize the trades and control them manually.

Wall Street (1987)
IMDB rate: 7.4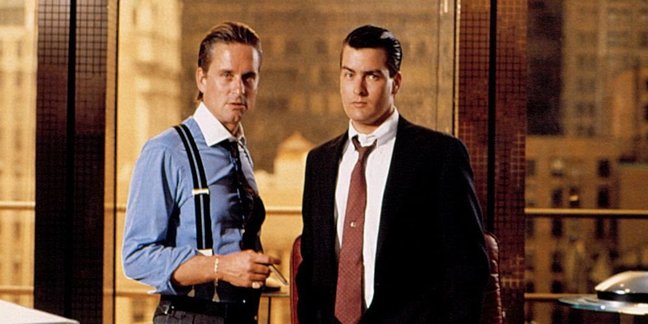 Do you already know how much money you want to make by trading? And how much do you really need? Most traders are trying to make as much as they can, losing the goal and control over themselves, while the whirl of the big trade is dragging them into its eternal race for wealth. Traders become more like gamblers, and once they earn, it's never enough.
Wall Street is an inarguable classic, telling a story of a corporate tycoon, played by Michael Douglas and a young stockbroker, played by Charlie Sheen. The young man is taken under the businessman's wing for a promise of insider trading. The greedy tycoon is a generalized character of all business sharks with no principles. Watch the story to learn how greed may influence people's lives - the film's motto is 'Greed is good'.
An interesting fact, the father of producer Oliver Stone was a stockbroker within the Great Depression, so the movie is kind of a tribute to him.
The film turned out to be so inspiring, that made many young people start work on Wall Street. Charlie Sheen and Michael Douglas commented over many years that people still approach them on the street to say they became stockbrokers after their characters in the film.
American Psycho (2000)
IMDB rate: 7.6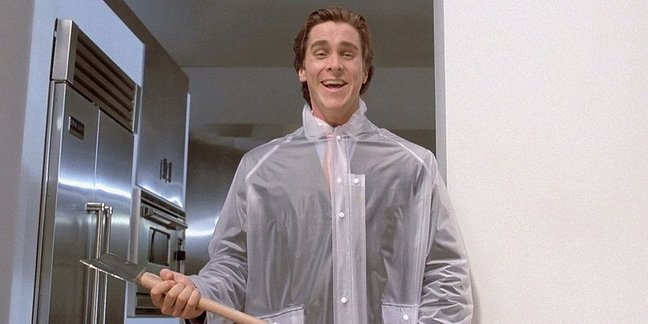 Until it became one of the greatest movies about finance, it was a novel by Bret Easton Ellis. This best-seller passed from one publisher to another like a hot potato. When it became a film project, it went through screenplays, directors and stars for years until it finally reached Oliver Stone. Initially, the main character was planned for Leonardo DiCaprio, but Christian Bale turned out to be a perfect match.
The story is told in the first person by Patrick Bateman, a businessman and a serial killer. Set in Manhattan during the Wall Street boom of the late 1980s, American Psycho shows the life of the rich young banker - Patrick, who is about 25 when the story begins. The film narrates his everyday activities, from his recreational life among the Wall Street elite of New York to his forays into murder by night.
The cast is impressive as well: here is Willem Dafoe as a detective, Reese Witherspoon as a fiance and the workmate by Jared Leto.
The story tells, that most men are not chain-saw killers, but they can act that way while doing business. The movie has it all - a terrifying murder, an unrequited love, lots of suspense and of course, a greedy psycho. A sick yet sophisticated drama in a finance world setting.
Trading Places (1983)
IMDB rate: 7.5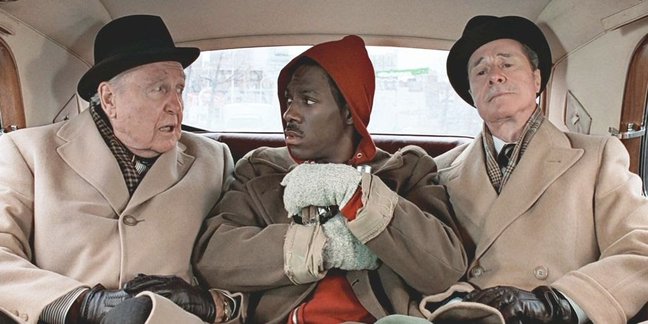 The script of the film is often called a modern take on Mark Twain's famous classic novel, 'The Prince and the Pauper'.
Remaining in the top of the films about finance for many years, it tells the story of an upper-class commodities broker and a homeless street hustler whose lives cross when they are unknowingly made part of an elaborate bet.
'Trading Places' reminds us of 'Tootsie' and some of the classic comedies: although the movie is funny, it has something to tell about human nature. If you ever wondered to be in another person's shoes, to become a magnate or successful stockbroker at least for one day, this film is for you. Here are the adventure, comedy, life-philosophy and man-made financial chaos in a settled world of people who think they rule it all. A hilarious comedy with a pinch of drama.
Industry-best trading conditions
Deposit bonus
up to 200%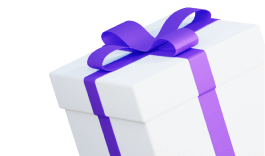 Spreads
from 0 pips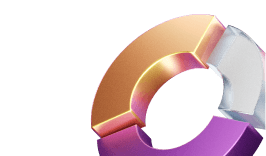 Awarded Copy
Trading platform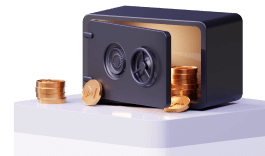 Join instantly
The Corporation (2003)
IMDB rate: 8.1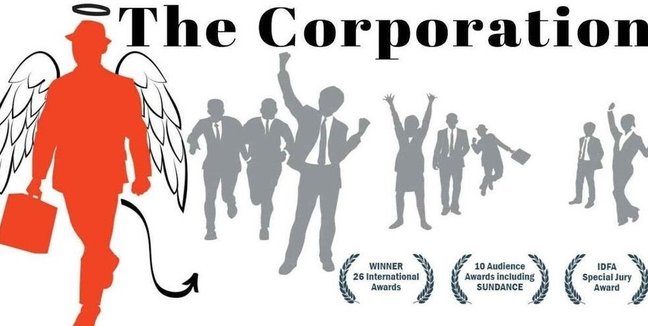 This great financial documentary starts with a line from the 14th Amendment: 'Under constitutional law, corporations are seen as individuals'. Thus the author of the film asks, what kind of person a corporation would be.
The deep insight into the nature of a corporation, which can buy anything and has legal rights. What is the role of a corporation in contemporary society and is the power of corporation restricted? Watch and find out. Concentrated upon American corporations majorly, the movie examines and criticizes corporate business practices. An absolute must-watch to see what influence corporations have on the whole financial industry.
Margin Call (2011)
IMDB rate: 7.1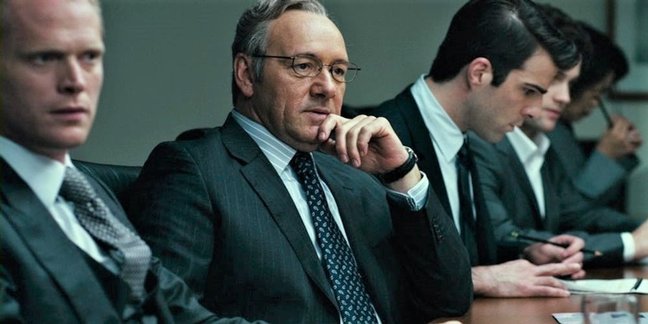 If you are looking for a film for tonight, pay attention to this one. The story about capitalism, greed, and investment fraud takes place over a 24-hour period in a large investment bank at the beginning of the financial crisis. With starring Kevin Spacey, Paul Bettany, Jeremy Irons, Zachary Quinto the movie focuses on the actions taken by a group of employees during the financial collapse. By the way, it's a good chance for beginners in the financial area to see what they would do in the same situation.
Why is it called the margin call then? In the financial world, a margin call usually brings bad news for investors, because it means that one or more of the securities held in the margin account has decreased in value below a certain point. Although no real Wall Street firms are shown in the film, the scenario follows real events that took place during the 2008 financial crisis. For example, Goldman Sachs moved early to hedge and reduced positions in mortgage-backed securities by the recommendation of two employees, asserting the advantage of moving first.
Thanks to a great cast, catching plot and deep insight into the industry, the Margin Call is definitely a movie that will keep you on the edge of your seat.
Wolf of Wall Street (2013)
IMDB rate: 8.2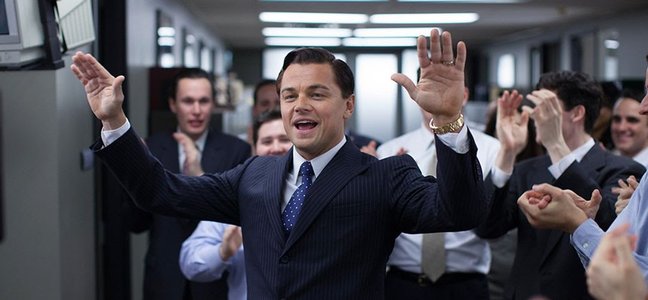 One of the top IMDB movies, an American biographical black comedy with Leonardo DiCaprio and Margot Robbie starring. Directed by Martin Scorsese, it is the director's fifth collaboration with DiCaprio, after Gangs of New York (2002), The Aviator (2004), The Departed(2006), and Shutter Island (2010), so you know what to expect.
What would life look like, if the fortune smiled upon a fraudster rookie trader one day? An insane movie, rich with extreme, greed, drugs and posh lifestyle. A crazy ride through the true story of a broker who made his way from penny stocks to the club of high finance illegally. What's in the end? Watch and find out! Love, betrayal, friendship, success, and failure altogether in an exciting movie.
Feel like you are ready to learn more?

This material does not contain and should not be construed as containing investment advice, investment recommendations, an offer of or solicitation for any transactions in financial instruments. Before making any investment decisions, you should seek advice from independent financial advisors to ensure you understand the risks.