How Social Trading Shapes the Market and Investment Industry
For years, traders have been keeping their strategic insights and secrets of success locked. At the same time, they have been trying to withhold as much valuable info from the public as possible. However, the situation has changed in recent years after the introduction of social trading.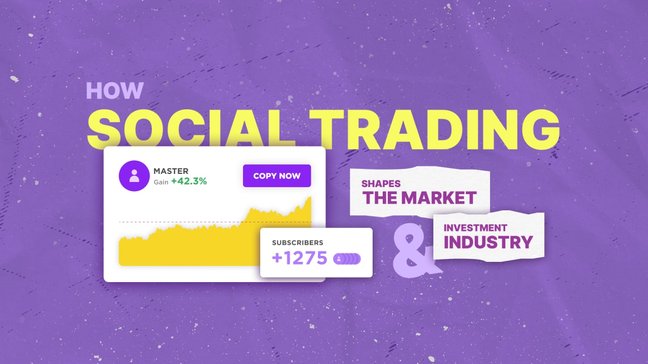 The new approach has changed the situation. It encouraged investors to share different expert tricks and insights with retail clients through a dedicated social trading platform and get rewards and commissions for that. As a result, one no longer needs to learn all the Forex basics from scratch. All you need is to pick an expert and copy his or her trades. This is why the approach is also called copy trading.
In this article, we will not just describe the crucial pros and cons of using social trading tools but also the way Forex copy trade techniques are sharpening the market.
Social Trading Meaning Explained
The entire market structure relies on expert tips and secret insights many beginners would love to learn. Even professional traders are ready to give their arms and legs to get behind the curtain and see what tools the most successful traders use.
The need for more specific data resulted in the lack of relevant information about current trends, relevant company updates (of your trade stocks), etc. For many years, beginner investors had nothing to do but rely on those who are longer in the market. They actually followed the moves of more successful market participants.
Meanwhile, digital technologies started developing rapidly. They soared and brought new platforms and tools like social media, web networks, forums, digital communities, and other places where users can record and share information with others.
Today, we may come across numerous threads and niche-specific conversations with thousands of participants from different countries involved. They discuss different methodologies and approaches to buying and selling assets across various markets. This is what we call a social trading platform.
Industry-best trading conditions
Deposit bonus
up to 200%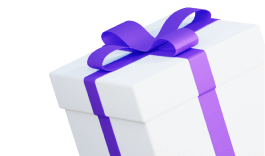 Spreads
from 0 pips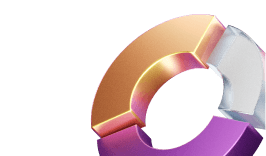 Awarded Copy
Trading platform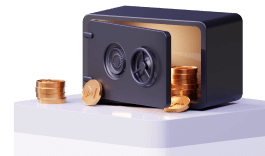 Join instantly
The concept has gone even further. Online brokers turned it into a new investment product also known as copy trading. Modern platforms managed to bring a simple "chatroom" into an advanced social trading tool where new traders can automatically replicate their more experienced "mentors" and share profit. As a result, social trading has emerged from being a part of a social network to a brand-new beginner-oriented investment tool that works on autopilot.
Social Trading Pros
On the one hand, one can find it a bad decision to copy the trades of other people. Making investment decisions based on social media posts and forum discussions looks silly. On the other hand, copy trading comes as a more effective alternative where you choose a trader to follow based on his or her achievements, results, and trades completed. Besides, your integration is supervised by a trusted online Forex broker.
As for traditional social trading, the key benefits are as follows:
It is a good way to draw in amateur traders who want to access in-depth performance reports and other crucial data,
Younger investors learn the trading language while communicating with other members of social communities. This knowledge makes it easier for newbies to understand comprehensive and market-specific information. In simpler words, they learn how to use industry jargon.
It all helps them make well-informed decisions on whether to buy or sell an asset, how to determine the best entry and exit points, and so on. With copy trading, you do not have to make serious decisions. Your account will automatically copy a chosen expert, which makes it a better option for beginners who have no time for learning.
Potential Social Trading Risks
For sure, social trading tools deliver plenty of benefits. Both beginners and professionals can use them to bring a trading strategy to a new level. At the same time, it comes with certain risks.
The major risk of social trading is the fact that most insights and opinions are shared by individuals. In simpler words, they are not regulated. This is how social trading differs from the copy trade approach. The risk of coming across an unqualified "expert" is pretty high.
Some beginners take social expertise for granted. They follow unproven advice too closely without having a proper backup. It is better to use different sources to check if the given theory really works.
New investors can be over excited with opinions. They believe a given insight will let them gain wealth right at once. This is where it is very important to temper their ambitions and keep control over the trading strategy not forgetting about a plan.
Despite the social media environment and information, you get, you still need to stick to some fundamental concepts. They include a diversified portfolio, money management, and keeping your account balance protected.
The Bottom Line
Indeed, the rise of social trading has changed the market. It brought a new culture of communication between traders of different levels. No one is eager to keep their insights locked. Anyone can join the club and take part in discussions about how to trade a particular asset.
With social trading tools, the financial market has become more transparent and accessible for beginners. At some point, it can be a bit misleading and hard to get. On the other hand, if you keep in mind some baseline trading principles and risk management instruments, it can make a difference.
Another way to minimize the risk of failure is to use a copy trading platform. Here you can select from trusted investors with an impressive track record of successful trades instead of relying on misleading opinions shared by unqualified market participants.
This material does not contain and should not be construed as containing investment advice, investment recommendations, an offer of or solicitation for any transactions in financial instruments. Before making any investment decisions, you should seek advice from independent financial advisors to ensure you understand the risks.