Major Crypto Trends to Follow in 2022
2021 appeared to be a great year for investing in crypto. However, the situation is changing rapidly, delivering new crypto trends to consider in 2022. While current crypto trends still have a great impact on the trading process, they will be definitely replaced with new dominating streamlines that will also influence investors' and traders' behaviours.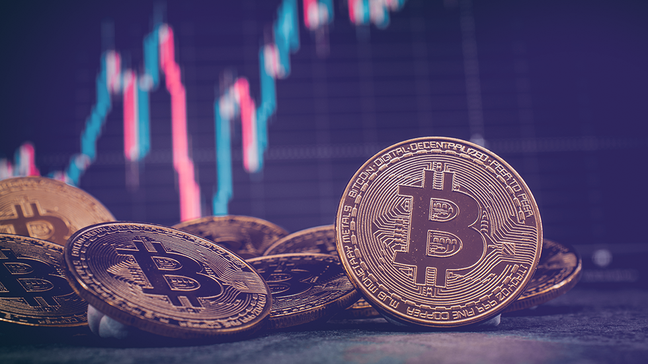 What was initially understood by a small community of investors, has initially grown into emerging crypto trends today. Cryptocurrency has turned into a household name attracting more and more people (both professionals and investors) to grab their piece of a pie and become involved in crypto trading.
The main challenge here is not just to be a part of the community but also to know how to read crypto trends and the market in general. Additionally, it is vital to learn not only how to read but also how to follow crypto trends. So, what are those trends to follow in 2022?
Crypto Trend 1 - Bitcoin Is Still In the Limelight
The dominating cryptocurrency is still the king. It is the mainstream crypto to trade or invest in. It is still on the list of the top 3 coins to trade in 2022. The situation is very unlikely to change even considering a decrease of 20% that took place during the previous year. This fact made the majority of investors search for steadier alternatives in the face of ETH, Polkadot, and other assets that form major crypto trends today.
On the other hand, long-term investors are still interested in holding BTC. The number of traders ready to enter the market with a long position and hold the asset has increased by 16% in 2021. At the same time, 32% of day traders and short-term holders decided to leave the BTC market. It all led to the total Bitcoin supply reaching its highest high with 13 million BTCs mined. As a result, we are actually witnessing an example of macro consolidation, which makes investors feel more optimistic in the long run.
Industry-best trading conditions
Deposit bonus
up to 200%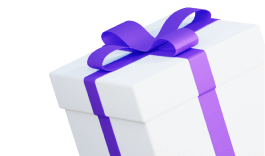 Spreads
from 0 pips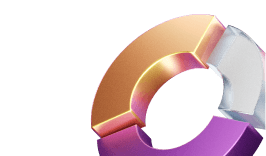 Awarded Copy
Trading platform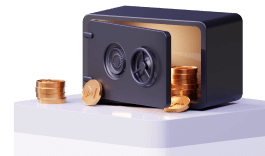 Join instantly
Crypto Trend 2 – Central Banks' Digitalization
To oppose cryptocurrencies, banks start developing state-issued coins and digital assets. More and more countries launch their first digital currencies also known as CBDC. Although they are mainly available in a trial period, it has become clear for banks that digital payments have already become our today's reality and, as a result, one of the current crypto trends.
In other words, banks are facing the necessity of creating their version of digital currency to let customers perform different transactions on the go. While CBDC tests are announced to roll out during 2022 (Japan and Sweden have already launched them), the majority of countries will definitely look towards issuing their state digital currency.
Some countries decided to go even further. For instance, the Chinese government believes it will be possible to not only issue CBDCs but also impose a total ban on alternative cryptocurrencies. India is very likely to follow the same asset digitalization modality. The main mission is to make digital payment processing as fast and easy as possible. Besides, by undercutting some of the major coins, countries can make the process more cost-effective.
Crypto Trend 3 – CryptoNew Regulations
With banks going digital and countries trying to undercut some coins, new regulations are very likely to appear in 2022. The previous year has already shown some efforts with China banning all activities that somehow refer to cryptocurrencies. Even the US state authorities have made certain steps toward regulating different aspects of the crypto market.
Regulators will do their best to make the crypt market less volatile. This fact is backed by numerous efforts to scrutinize the DeFi environment. Regulators believe such steps will make it possible to prevent economic damages resulting from a huge crypto sell-off. Additionally, new regulations will let authorities keep control over crypto sharks.
Crypto Trend 4 – Shifting Towards DeFi Space
DeFi (decentralized finance) environment adoption comes with massive risks. Besides, we can see countries trying to prevent that adoption. The main challenges here involve a lack of financial data protection, scalability, and other issues like accurate credit scoring.
On the other hand, more and more companies are looking for ways to enter the DeFi space with advanced blockchain solutions. They are ready to take risks making DeFi a preferable choice for not only Fintech corporations but also other financial and governmental institutions. With more than $200 billion already deposited in DeFi, experts believe the demand will go even higher during 2022.
This material does not contain and should not be construed as containing investment advice, investment recommendations, an offer of or solicitation for any transactions in financial instruments. Before making any investment decisions, you should seek advice from independent financial advisors to ensure you understand the risks.