Major Currency Pairs to Trade in 2022
currency pairs represent the quotation of one asset against another. Generally, they express the amount you are willing to pay in one currency for another. If the value or currency rate changes, it becomes different against another currency as well.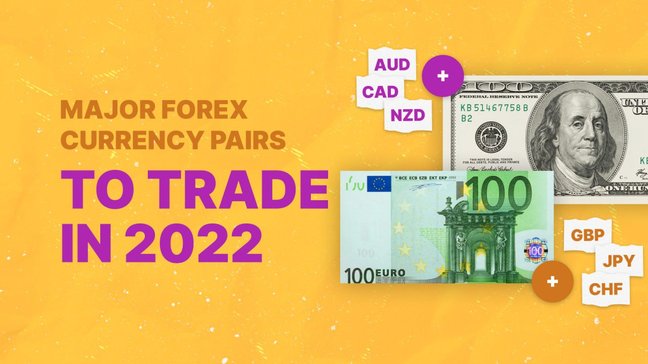 While trading is one of the most accessible and highly-traded markets, we will discuss some of the most popular and major currency pairs to trade in 2022.
What Are the Top Pairs Today?
As you know, all currency pairs are divided into several groups. They include major, minor, and exotic pairs traded across the globe round-the-clock. However, from the trading strategy perspective, investors can identify some other types of assets that can also be involved in trading.
Major Currency Pairs
Major currency pairs are the most popular and traded instruments. They generally offer enough volatility and stability at the same time. Besides, these instruments are the world's strongest economies. That is why they are traded in high volumes. With higher volumes come smaller spreads.
Here are the top 3 major pairs to trade in 2022:
EUR/USD. Also known as "fiber", the pair accounts for more than 30% of all transactions. Both the Euro and the U.S. dollar represent the two largest economies across the globe. The instrument is still extremely popular and highly traded, which means tighter spreads for investors. In simpler words, the price between the bid and ask is reduced.
USD/JPY. Experienced traders call this pair "The Ninja", as the second currency here is the Japanese Yen. As a rule, this particular currency is very popular among so-called carry traders. They tend to borrow Yen and invest it into instruments that promise higher yields. Besides, the interest rate established by the Bank of Japan has been relatively low over the last few years. This fact makes Yen a safe-haven for many traders.
GBP/USD. The currency name got the Cable moniker. Actually, the pair is quite similar to the first one in our list, as the UK's economy is highly correlated with the EU despite Brexit. High liquidity is the main benefit of this asset.
Industry-best trading conditions
Deposit bonus
up to 200%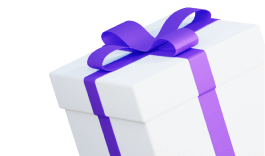 Spreads
from 0 pips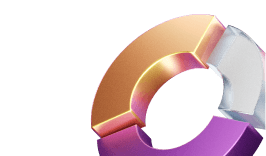 Awarded Copy
Trading platform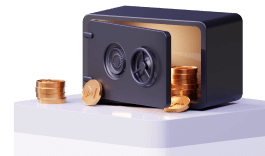 Join instantly
Commodity Currency Pairs
Judging by the name, commodity pairs extremely depend on the commodity price. Generally, commodity pairs include such assets as Australian Dollar (Aussie), Canadian Dollar (Loonie), and New Zealand Dollar (Kiwi).
Here are the top 3 commodity currency pairs to look for in 2022:
AUD/USD. Traditionally, Aussie highly depends on mining commodities as well as wool and wheat production, beef farming, etc. Traders also look at the Chinese markets when trading this particular pair. Why? Because Australia and China and long-term and big trading partners.
USD/CAD. Loonie or Canadian Dollar is another commodity-affected currency. Its price depends on oil, natural gas and timber production. Furthermore, CAD is heavily connected with the US economy and the U.S. dollar in particular.
NZD/USD. Kiwi or New Zealand Dollar is influenced by the tourism and agricultural sector. These are the two major sources of data releases traders look for when investing in NZD/USD.
While these currency pairs are also very popular among traders, we should never underestimate the role of central banks involved. The slightest change in the monetary policy can lead to growing or dropping interest rates and currency prices.
Cross Currency Pairs
Cross pairs form another category to look for in 2022. It does not matter what currency you target; the pair must not include USD.
Here are the most popular cross currency pairs to trade in 2022:
EUR/GBP. This pair helps traders explore the relationship between the EU and UK's economy. The main challenge here is that some investors may find it hard to make predictions, as the two economies are interlinked.
EUR/JPY. Oppositely, this pair can be quite easy to predict. Just like the USD, the Japanese Yen is considered a safe-haven instrument. In simpler words, one can find it easier to make forecasts. This is what makes this cross currency pair so popular.
EUR/CHF. Franc is another safe-haven currency. It has proved to be a stable asset to invest in even during market turbulence and extreme volatility.
Beginner traders should be well aware of all risks when getting started with trading. What's more, investing in commodity and cross pairs may come with greater risk, as their exchange rate and value are harder to predict compared to major pairs.
Baseline Tips to Trade Pairs
trading requires focus and discipline. It does not matter what concept or strategy you use; the following tips will let you start with minimum risk.
Experts recommend starting with some liquid currency pairs, for example, EUR/USD. The next stage is to generate as much data about the asset as possible via technical analysis and indicators. The main goal is to clarify what exactly moves the asset price.
Next, one needs to determine the most appropriate leverage. Beginners tend to wipe out their accounts right at once. To avoid this mistake, you should never use excess leverage.
Make sure you have a well-organized strategy. It will let you keep disciplined and focused on what you are doing. The strategy must involve risk and money management tools, a trading plan, and many other crucial factors to take into account.
The next stage is to select the best-matching timeframe. That will mostly depend on the strategy you apply. Last but not least, traders should make the most of their online brokers and use the instruments they deliver including news, market insights, educational materials and many other resources to bring your trading to a new level.
This material does not contain and should not be construed as containing investment advice, investment recommendations, an offer of or solicitation for any transactions in financial instruments. Before making any investment decisions, you should seek advice from independent financial advisors to ensure you understand the risks.