Online Forex Broker Vs Trading Community
A Forex broker is a full-scale service provider. It delivers a safe and flexible trading environment for users with all the necessary tools within a single platform. An online Forex broker is a platform where investors can buy and sell different trading instruments and apply a chosen strategy via niche-specific software with integrated Forex charts and other essential tools.
Oppositely, a Forex trading community is a forum or chat-room, where trading enthusiasts of different levels discuss their techniques, market insights and other issues. A trading community is a place where users can interact with each other.
In this article, we will explain the difference between a Forex broker and an online trading community with all its pros and cons highlighted.
Generally, it is an independent online platform that is not assigned to a specific broker. A community is not associated with financial or brokerages services. It is a virtual space where traders can ask questions, learn new Forex strategies, and explore new techniques and indicators.
Such independent spaces are supervised and administrated by moderators. They regulate discussions, police threads, and keep control over the users' environment. If someone violates the rules, he or she will be eliminated from the community.
Industry-best trading conditions
Deposit bonus
up to 200%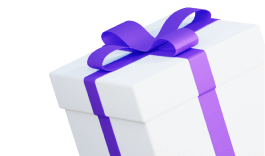 Spreads
from 0 pips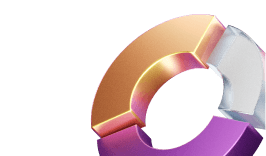 Awarded Copy
Trading platform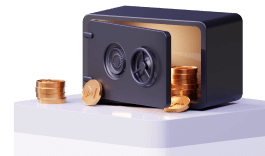 Join instantly
In simpler words, we have an example of social trading with some slight differences.
An online trading community can be a good place for beginners to pick up essential skills when getting started. Here, one can learn baseline techniques, ask questions from more experienced investors, and explore specific markets and trading instruments.
The main benefits include the following:
Support from other traders. Beginners are mostly overwhelmed when they enter the financial market for the first time. What's more, even professional traders can feel isolated and lonely at some point in their careers. An interactive trading community is a place where they can wind down and find like-minded people to chat with.
Actual market trends. A community is a place where one can keep an eye on the market and trends. It is very important, as the situation can change all the time. At least, you have a great chance to grab a great trading opportunity.
New techniques. It is never late to learn. Even if you already have a well-established strategy, the online community can boost your techniques with some new and trendy insights.
Unfortunately, such virtual spaces have a set of drawbacks. In case of the best Forex broker, you always know the platform is 100% safe and regulated to avoid fraud and keep your data secured. The situation with trading communities is a bit different.
The main downsides include the following:
Potential scam. A website you visit can be a scam. Today, beginners may find it hard to identify a credible and trusted online forum or chat to interact with other traders. Some websites are developed to take money from amateurs.
Extra fees. The most popular communities establish specific fees for membership. If you want to access a knowledge base or library with some important insights, you will have to purchase a plan or pay a subscription fee.
A source of bad ideas. As you know, bad ideas spread very fast. The chances of coming across misleading techniques or insights are very high. You never know who is typing from the other side of the monitor.
The following aspects will help you detect a trustworthy and credible space as well as void scam websites:
Make sure the price for provided services is fair enough.
Members of a reputable community use a civil tone and show respect to other users.
A community has active moderators and administrators to resolve different issues.
The membership offers communication and trading styles that meet your preferences.
The Bottom Line
An online trading community is usually a forum or a chat room where members can share investment ideas, ask questions, and discuss market trends, and other Forex-related topics. A virtual space can be a great option for beginners to kick off. Here, they can learn new techniques and follow the advice of more experienced market participants.
Another benefit is that one can find like-minded friends whenever he or she feels isolated. However, some communities are not safe. With the growing popularity of online Forex trading, some websites are developed to take money from beginners. So, it is very important to avoid scams and select only trusted and reputable memberships to join.
To protect yourself from potential troubles, you'd better select the best Forex broker with a flawless reputation and the industry-best trading conditions. Here, you will get all the necessary tools including not only MT4, integrated advisory, news, and market insights, but also an award-winning copy trading solution – a perfect tool for beginners to get started with minimum risk.
This material does not contain and should not be construed as containing investment advice, investment recommendations, an offer of or solicitation for any transactions in financial instruments. Before making any investment decisions, you should seek advice from independent financial advisors to ensure you understand the risks.