Coronavirus changes the way we maintain our daily activities, while people are moving home, they look for alternative options to invest during the pandemic. Meanwhile, trading in self-isolation does not mean being trapped in your apartment. You should consider it as a chance to proceed with regular daily trading activities in a cozy and trouble-free ecosystem with plenty of time to do the learning curve, read niche-specific books, develop custom-tailored strategies as well as try some new trading approaches.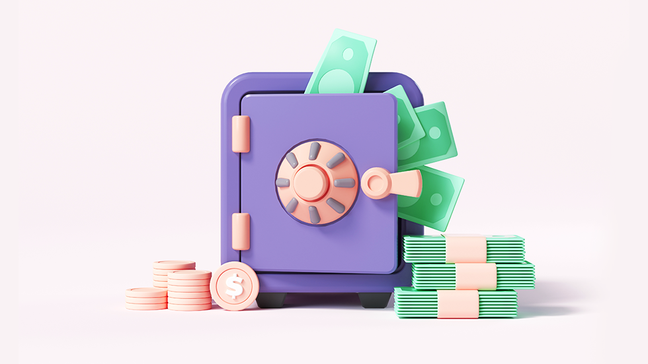 So, how to trade during the pandemic, and what crucial steps to take?
Trading in Self-Isolation
The need to stay at home most of the time will hardly affect their trading routine. On the other hand, spending hours in a confined space can affect one's mental state. At some point, some may think they are doing enough of trading as they simply feel tired.
This is where it is very important to turn on the self-rational mode to set emotional decisions aside and strictly follow your trading checklist. Some people find it hard to stay calm, especially taking into account all the frustrating world news. This may have a negative impact on the overall process of decision-making. No matter if you are a beginner or a dedicated pro, knowing that you are moving in the right direction can be vital. If you are ready to perform actively and invest during the pandemic, here are some essential stages you need to take into account with no fear that the market can collapse.
#1 – Utilize Risk Management
Many investors do not know how to trade during the pandemic, as they are paralyzed with fear. Also known as the "fear index", the volatility index has increased dramatically over the last two years. People are simply scared instead of utilizing simple and effective risk-management strategies that would let them worry less.
#2 – Take a Chance
Even when being in a downtrend, the financial market still brings plenty of trading opportunities. Some experts say that investors are witnessing some of the best trading opportunities since the last crisis. For example, the founder of the Edelman Financial Engines Ric Edelman states that we are having a stock market on sale at the moment, which brings the best opportunities we have ever seen since 2008.
It means the pandemic creates demand making specific sectors hotter than under normal market conditions. Some people consider this period even potentially more profitable if compared to the rise of BTC. Being scared away by the downtrend means you can kiss some really great trading chances, as the recovery is still going to happen this way or another.
#3 – Look for Long-Term Investments
With the financial market acting too unexpectedly, long-term investments during the pandemic can still make the difference. Just as always, the golden rule is to buy stocks or indices with a cool heart avoiding random news that does not have any background.
#4 – Rediscover Strategies
Self-isolation is a great time to rediscover your running tactics, customize them and adjust to the current market realities. Meanwhile, you should not go all-in and invest as much as you can restore instead as a part of your risk-management strategy. Plan future trades with confidence not ignoring market insights as well.
The Bottom Line
The safest way to invest during the pandemic is to trade without fear and panic. The market can offer some generous opportunities during the period of self-isolation. However, you are still supposed to reserve some emergency funds in case something goes wrong. Despite all viruses, humanity had to face over centuries (Ebola, SARS, etc.), according to Warren Buffet fear and greed are the most contagious diseases mankind has to fight back.
This material does not contain and should not be construed as containing investment advice, investment recommendations, an offer of or solicitation for any transactions in financial instruments. Before making any investment decisions, you should seek advice from independent financial advisors to ensure you understand the risks.