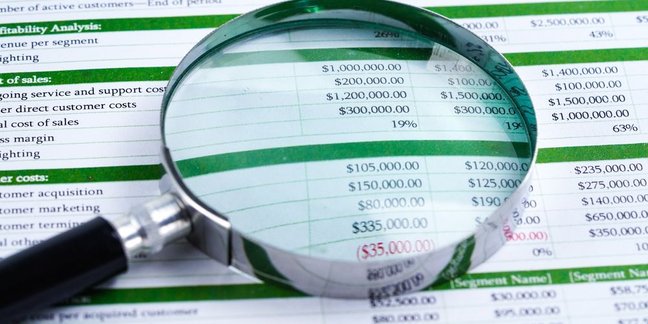 Did you know that over $5.3 trillion is traded every day on Forex? Foreign Exchange market allows taking advantage of market moves all day long, all week except Saturday and Sunday.
Access to trading has never been as easy as it is now. Trading any direction, any currency, any time of the day just at the mouse click. How to start trading Euro, Japanese Yen, British Pound, US dollar? Just find a trusted broker, open a trading account, download Metatrader 4 and start trading. Sounds easy, what can go wrong? Unfortunately, as the industry grows, more and more frauds exploit naive beginners.
How to protect yourself from a Forex scam? Generally, study and check twice. If you keep educating in Forex trading, read the news daily, and know how to check a broker, you are unlikely to become an easy picking.
Main article sections
Is Forex a scam?
The fact that cannot be ignored: educated and experienced traders are unlikely to get cheated by scammers. The bad reputation of Forex is basically made by inexperienced traders who lost their money as a result of weak trading. They lose money and blame it on the broker and the market, and make reports of stolen funds. Obviously, that doesn't mean that Forex is a scam. That only means traders lack Forex Education.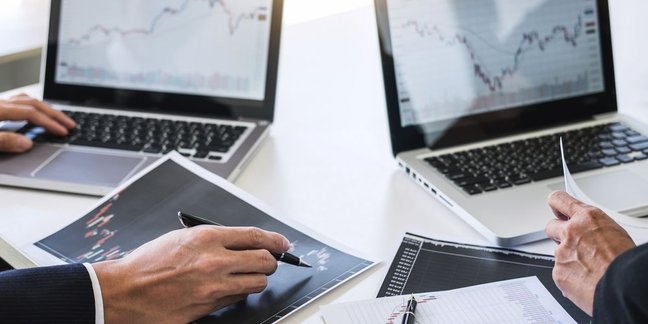 Nevertheless, as long as Forex exists, scams will be there, because a huge number of beginners provides them with massive opportunities. Their fraudulent schemes take different shapes and keep evolving.
The most notable cases of financial frauds are well-known. Some frauds have such an overwhelming effect, that get named after their creators. For example, a Ponzi money-making scheme was named after Charles Ponzi.
He promised clients a 50% profit in 45 days or 100% profit in 90 days, by buying discounted postal reply coupons in other countries and redeeming them at face value in the United States as a form of arbitrage.
Actually, Ponzi was just paying earlier investors using the investments of later investors. His scheme ran more than a year till it collapsed. It cost participants $20 million in total.
Even though such stories are well-known, people rise to the bait time after time. That particular scam scheme was not originally invented by Ponzi, but bears his name and is very popular with Forex scams.
It is hardly a surprise, that inexperienced traders are at a higher risk. That's why the more cases of fraud you know, the more protected you are. Unfortunately, you can't learn all the cases because they keep appearing every day.
Anyone trading against the market without skills should remember, that market's capital is almost infinite, whereas your number of tries is not. The best thing you can set against it is your experience. Learn to trade Forex with the help of our Education section, practise different strategies for free on MTrading Demo account and trade better every day!
Is there anything that can protect you for sure? Yes, there is. It's your never-ending Forex education. If you understand how the profit is made on Forex, you will never fall for a scam promising huge and quick profits. Forex scammers really like providing exciting offers, which sound too good to be true.
Just think of it: if there's a secret recipe for a large profit, why would anyone share it with you?
How to identify a Forex trading scam?
How do Forex scammers get traders hooked? Their offers usually look quite attractive: a unique proposition giving a quick and large profit with minimal or no financial risk.
They also like to offer unique tools with a secret formula that guarantees success. Some scammers use the software working like a Trojan horse: you install software with a virus as a set. It can ruin the OS or steal your personal data, for example, and you'll never know it until your money is gone.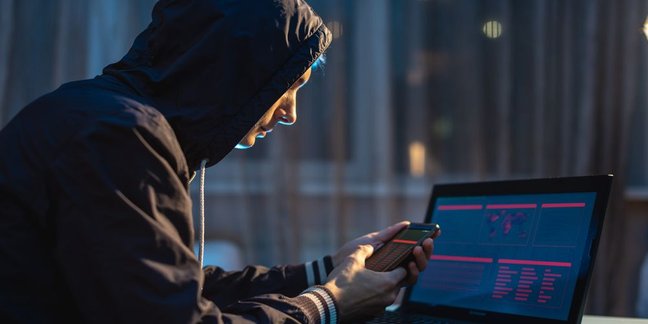 The attributes of Forex scams
Trading systems or education with no proof.
Best selling scam products are disguised as education and trading systems. There is nothing bad in education and trading systems themselves if their efficiency and results are no doubt. However, in the case of scam business, any requests for trading history, or other track record data usually remain not complied. Some fake traders even offer trading systems without a trading room or any other services.
Email spam asking for personal info.
You remember that you shouldn't share any personal details with anyone except the trusted authorities, right? Just to remind you, do not give your phone number, creating card details, your trading account password or home address to anyone you don't totally trust! By the way, real brokers always provide clients with a written risk disclosure statement. Read it attentively, since every detail matters.
Always check if the person/company is licensed and regulated by independent organisations. Doesn't matter if it is a broker, a trader, an education company, or a money manager. Check if there are any records of their customers' feedback on the Internet and read them carefully.
The 4 types of Forex scams
Although the variety of existing fraud schemes is vast, there are three major types, that people tend to be the victim of. To avoid Forex scams, understand how they generally work.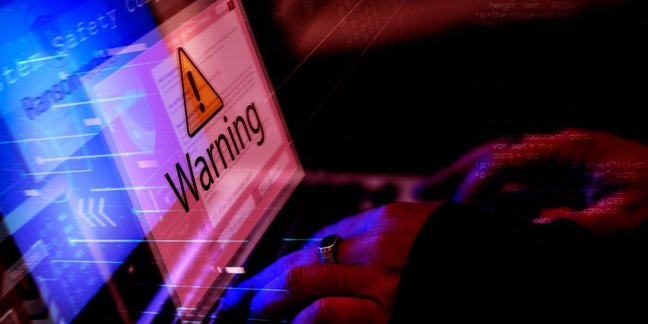 #1 - Forex Robot Scams
A Forex robot is a trading software that generates automated trading decisions. Retail traders usually use popular robots for the MetaTrader platform.
These robots run on MetaTrader as expert advisors (EAs) and have many features: from giving you a signal to place a trade, to placing and managing the trade for you automatically.
Of course, such robots are popular and scammers know it. However, a simple checking the Forex scam list online will help you not to be fooled.
These points will help you to spot and avoid Forex robot scams:
Unrealistic marketing messages. Promising high percentage growth returns. You should understand, that even being lucky and experienced, you are unlikely to make even a 20% return within a month.
Undiversified scalping strategies. In terms of supportive market conditions, there is a high win rate made of small profits. Unless the market terms change; then the system loses more than it has made.
Forex Robots scammers back up the legitimacy of their robots with tremendous profits and lull the trader into a false sense of security only to make him/her end up broke. These claims are usually based on a very narrow window where the particular robot was successful and not on a long term use of the Forex robot.
# 2 - Forex Signal Seller Scams
Scam Forex signal sellers are individuals who provide a trader with false trading ideas on currency movements, ideas for the entry price, a stop loss level and a target level. They send traders to a particular broker, which pays a commission to the signal provider, regardless of the trading results of the referrals.
How to spot a scam signal trader:
Subscription fees. Promising amazing results without any verification. To get access to trade, pay a fee. If signals are so good, why selling them?
Broker-tied signals. Some signal providers offer you trading signals, but only if you sign up with a specific broker. Usually, such sellers send you any signals for you to participate in trading regardless of the success rate. There are some, who are interested in keeping you profitable, but their number is small.
The absence of the track record. If they can't verify a high percentage return from their own signals, it is a red flag.
#3 - Forex investment scams
Today many ads promote Forex investments funds. Some of them are phoney.
Usually, an attractive marketing message or sales manager offers you the phantom, or unverified results, of their Forex fund. They want your investment, and all you need to do is to wait for returns. But it turns out you never see your money again.
#4 - Shady brokers
Not every unregulated broker is a scam. However, beware: there are many unregulated shady brokers, attracting a client with great trading conditions, whose only aim is to make traders lose money.
Traders' failures are then explained by trading software errors, bad market conditions, or any other reason. Since the broker is not regulated, the trader is not insured and claims never help to get the money back.
How to avoid Forex scams
There is a safe way to check a broker: scammers cannot be registered by any regulatory authority. There are several authorities regulating different regions, and if the company is regulated and hasn't received any claims, it is a sign of a good reputation. This information can be easily found on the net.
Remember, phone conversations and oral statements cannot prove the company regulation.
Take your time and search for info about the business name you are going to deal with.
The source, where you take your feedbacks from, should be reliable as well. It is a good practice to check if there are any legal actions against the broker.
To sum it up, look at this list of questions every trader should ask before dealing with a forex broker.
Are there a proper binding contract and risk warning?
How easy can you contact the customer service?
Is there a real physical address?
Are there any legal actions against this company?
Can the company provide a performance history?
Are there any complaints concerning fund withdrawals from the trusted authority on Forex forums?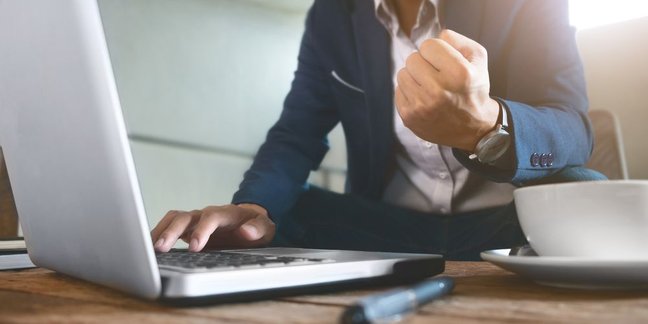 Of course, even while trading with trusted licensed brokers some losses are inevitable because Forex is risky. Most retail traders trade with a small capital, so they rely upon gambling and put too many hopes on leverage.

Stay tuned! Also read about:
This material does not contain and should not be construed as containing investment advice, investment recommendations, an offer of or solicitation for any transactions in financial instruments. Before making any investment decisions, you should seek advice from independent financial advisors to ensure you understand the risks.