Top 5 Christmas Gifts for your Forex Trading Buddies in 2023
Holidays are in the air. It is high time Forex traders took a break from the market and wind down a bit. It will definitely do some good, as Forex trading needs refreshments from time to time. Besides, Christmas is a perfect time to summarize all past results. It is the time for not only celebrating but also analysis.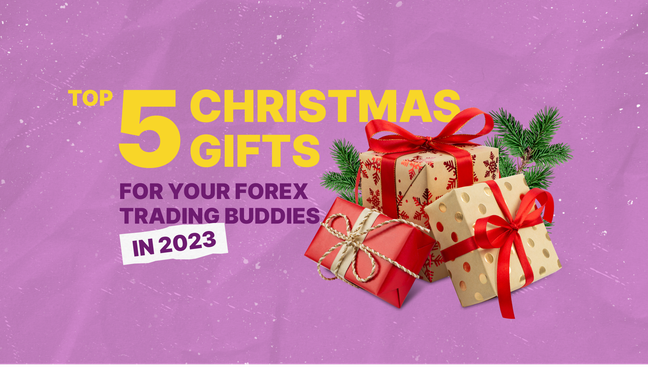 The majority of trading desks will also take a break with generally muted or even flat price action. It is the best moment to find something worthy for your Forex trading buddies or yourself as an Xmas gift. If you belong to those who regularly make wish lists, we have several great gift ideas to make your trading experience more expiring and successful during the following year.
1. Forex Trading Hardware
A new computer will definitely give your Forex trading a boost of energy. It is probably the most essential element along with a high-quality trading monitor to take your market experience to a new level.
Despite the fact traders have gone online using tablets and smartphones, portable devices will never deliver the same level of efficiency and productivity. High-quality software will ensure fast order execution and a hassle-free trading experience with the top MT4 platform.
Besides, a new PC with a powerful chip will let one conduct extensive technical analysis as well as keep notes or a track record of all trades in one place. A brand-new computer is not cheap. However, you should consider it an investment into your future trading success and more advanced Forex strategies.
The good news is that you will hardly face a shortage of worthy hardware. Retailers offer a wide selection of PCs for any budget and purpose. Those who have enough skills and technical knowledge will have a chance to assemble an individually set and configured hardware.
Industry-best trading conditions
Deposit bonus
up to 200%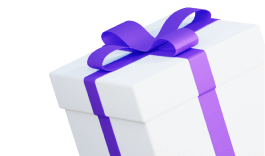 Spreads
from 0 pips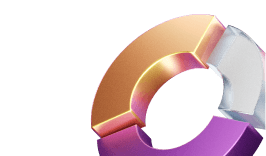 Awarded Copy
Trading platform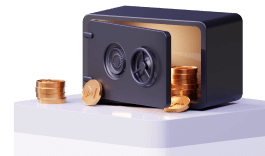 Join instantly
2. Forex Trading Subscriptions
If you are not concerned about buying something physically, trading subscriptions may turn out to be a great Christmas gift for your trading buddies. It may involve subscriptions to some globally-recognized news sources, live quotes, and FX journals.
Users can find numerous reputable websites that regularly deliver market insights, technical analysis, Forex charts, and other crucial data that will take your technique you a new level. One can pay attention to such trusted and regularly updated resources as CNBC with a pro subscription that opens secret pieces of content for proven trading professionals and investors.
3. Movies about Trading
If you have a friend who is a movie buff, a great idea is to help him or her build an exclusive collection of movies related to trading. There is no need to buy DVDs on Amazon or at the nearest retail store. You can download them online or buy a subscription to one of the leading streaming and movie services. Those who have already watched all films from the list above can also appreciate some of the following:
Wall Street: Money never sleeps (2010)
The Big Short (2015)
Rogue Trader (1999)
These are must-to-watch.
4. Displays and Mounts for a Mobile Device
If one of your Forex friends prefers mobile trading, a good idea is to give him a mount or display for a smartphone/tablet to keep the device safe. Numerous marketplaces offer a large variety of such products that will hardly cost you a fortune.
These simple accessories will ensure simpler access to the mobile device whenever needed. We never know when a profitable trading opportunity will take place. Just make sure the product you buy will fit the device parameters and dimensions.
A bronze sculpted statue depicting a bull and bear can be a great gift. It symbolizes the never-ending battle between two major trading schools: bulls and bears. On the one hand, such a gift can take its place on the trader's desk as a reminder of your friendship. On the other hand, it can be a stylish accessory.
One can find thousands of options depending on the budget and style preferences. It is possible to order a statue online or visit the nearest souvenir store.
The Bottom Line
Every investor will need a break from trading. Holidays appear to be a great period for letting your hair down and gaining new energy for the following trading year. It is the time to spend with family and friends as well as buy them several trading-related gifts.
It does not actually matter what you buy. It is a question of attitude. Your buddies will really appreciate your care and attention.
This material does not contain and should not be construed as containing investment advice, investment recommendations, an offer of or solicitation for any transactions in financial instruments. Before making any investment decisions, you should seek advice from independent financial advisors to ensure you understand the risks.