Any trading platform that provides clients with MetaTrader 4 software can be called an MT4 broker. The software itself is a stand-alone client that is offered as a part of the trading package. It involves not only desktop versions but also mobile applications supported by major OS and carriers to ensure fast and easy access to the financial market.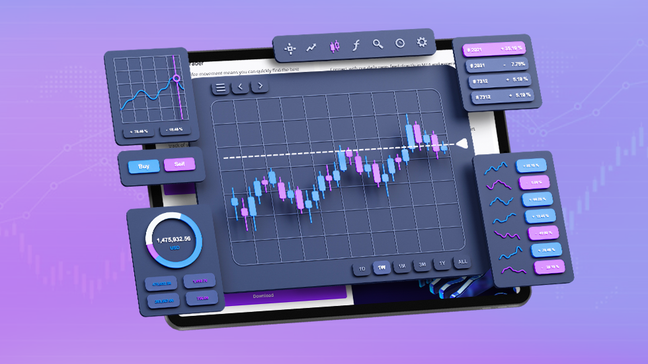 To become a Forex or bitcoin MT4 broker, a company needs to obtain a specific license. As a rule, it is provided by the MetaTrader developers. At the same time, some websites come with limited regulation depending on the region. This is where choosing the best MT4 broker might be a challenge.
In this article. We will explain how major MT4 brokers operate and what things users may need to take into account.
Can We Call MT4 A Broker?
No, we can't. MetaTrader is just software. It operates as a third-party tool and can be considered an intermediary between the MT4 broker and a trader. Of course, there are some less popular alternatives. However, they cannot offer the same flexibility. What's more, most of them are paid while MT4 will cost you nothing. We will discuss some major benefits of using the best Forex MT4 broker a bit further.
Is It Possible to Use MetaTrader Separately from MT4 Broker?
The platform cannot be used as a separate tool. It must be connected to a specific company. At the same time, a user must open a trading account to use the tool. You actually can launch MT4 without the broker, but you will not be able to trade. One will still have to select a linked broker from the dropdown menu to open an account.
Without a live or demo account, it is impossible to place and execute orders in MT4. Having a supporting or linked broker is the main requirement. Besides, it is the only way to enter live rates, charts, and technical indicators. The good news is that the tool does have a demo account that does not need a connection with a broker. However, the functionality is quite limited, as you will not be able to track crucial insights except for historical data and some baseline instruments to conduct technical analysis.
Steps to Configure the MT4 Broker
After you have selected the best Forex MT4 broker, you will need to configure the platform following these steps:
Download and install MetaTrader. As a rule, the installation link is provided directly by the MT4 broker.
Open the live account to have full access to the platform's built-in instrumentation and analytic tools.
Don't forget to write down your login information, credentials, and the company's server name.
Log in to MT$ with the credentials and login info you used when opening a trading account.
The same procedure works for both desktop and mobile platform versions.
Reasons to Trade with MT4 Broker
MetaTrader comes with a full set of instruments traders may need. It matches any trading strategy despite the type or complexity. Besides, you can use it when trading any asset including not only currency pairs but also crypto. The main advantages include:
Plugins, Indicators, and Add-Ons. Users will appreciate a selection of pr-installed tools. However, they have a chance to customize the platform and add additional technical indicators and add-ons at no cost.
Expert Advisory and VPN. EX brings some really effective ways to perform automated trading strategies. Major tools involve different scripts and customizable options like copy trading, codes, and more. The platform has a downloadable library that contains various market parameters that can be changed and configured. Integrated VPN instrumentation will help you run strategies with no restrictions or interruptions despite the location.
You may appreciate extra benefits in the face of backtesting and some other risk-management tools. This is what makes MetaTrader an ultimate choice for investors and traders of any rate.
This material does not contain and should not be construed as containing investment advice, investment recommendations, an offer of or solicitation for any transactions in financial instruments. Before making any investment decisions, you should seek advice from independent financial advisors to ensure you understand the risks.