Dividend yielding stocks appear to be among the safest investments. Assets with lower risk are in demand considering the geopolitics and economic situation. This particular type of instrument provides traders with a sort of income reassurance, as they can get steady profit as a percentage of the initial stock price over a long period.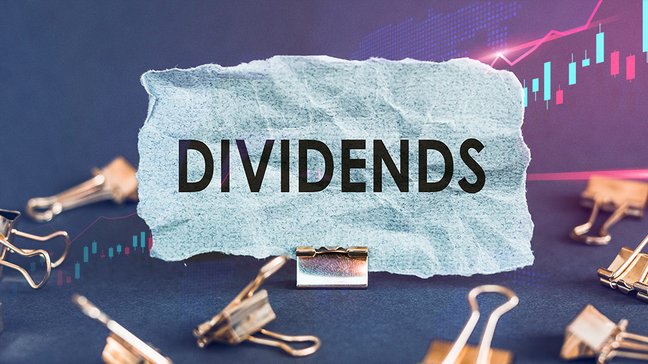 Of course, investing even in high yielding stocks can turn out to be a risky affair. This is why we decided to highlight some of the best options to look for in 2022. They include companies from a variety of industries and sectors making it possible for investors to choose the one that meets their preferences.
Top Yielding Stocks to Invest in 2022
A dividend yield is a percentage of the stock price paid on a monthly, quarterly, or yearly basis. Besides, it is a metric that can be used to track how the company is doing. The highest yielding stocks do not always mean profit guarantees.
Nevertheless, they can be a good alternative to typical S&P 500 components, which generally yield around 1.4%, while best yielding stocks come up with at least 5% profit. So, the choice is obvious, especially if you are looking for simple and low-risk ways to diversify your portfolio.
Here is the list of the 5 best dividend yielding stocks with some of the most promising companies in 2022.
1. AllianceBernstein Holding LP (AB)
The firm is a well-established asset management service provider. It introduces a pool of experienced financial advisors, researchers, and other specialists who assist both wealthy individuals and institutions to manage their assets through the concept of 401(k) management. They provide assistance in running funds, estates, pension services, funds, and so on.
The company has shown a solid increase over the years with the dividend growing from 6.6% in 2022 to an expected 9.1% in 2023, as stated by Yahoo Finance experts. Today, the firm holds assets of its own of $779 billion, which makes it clear that it can handle payouts even despite short-term economic disruptions.
2. Altria Group Inc. (MO)
The firm is one of the biggest names in the global tobacco industry. It produces some of the most popular cigarette brands (for example, Marlboro) alongside some trendy products like smokeless tobacco, cigars, and more.
Altria Group is one of the longest-running tobacco manufacturers in the world boasting more than 200 years of history. Over the last 52 years, the company has increased the dividend yield 52 times in a row. It means another payout increase for shareholders each year.
3. EPR Properties (EPR)
The firm refers to the REIT category (real estate investment trust). It introduces a specialized classification of companies that are obliged to provide shareholders with 90% of the taxable income. In other words, it is mandatory for REIT corporations to pay huge dividends, which makes it a good option when looking for the best yielding stocks.
The main benefit of this particular company is that it currently specializes in a so-called enduring experiential property. To make things sound simpler, it manages theme parks, vocational residences, resorts, cinemas, theatres, and other leisure and entertainment establishments. The sector looks very promising with millions of people tired of sitting at home during the pandemics.
4. FS KKR Capital Corp. (FSK)
FSK is a well-established business development operator that acts similarly to private equity groups. It specialises in investment sectors, stocks, and other publicly traded instruments. In particular, FSK targets secured debts as the main investment object. The company purchases the debt from other issuers on the secondary market selecting a variety of different firms and enterprises. The dividends look quite generous, also taking into account a recent share price growth up to 6.4% in 2022.
5. Gerdau SA (GGB)
Hailing from Brazil, Gerdau is one of the leading steel producers across Latin America. Today, we are facing this kind of industry booming. And so does Gerdau thanks to the growing demand for such products as wires, steel billets, auto parts, appliances, etc.
This material does not contain and should not be construed as containing investment advice, investment recommendations, an offer of or solicitation for any transactions in financial instruments. Before making any investment decisions, you should seek advice from independent financial advisors to ensure you understand the risks.