5 Best Stocks to Buy and Hold for a Long Time
Stocks to buy and hold for a long time have always been the main target among the majority of investors. However, today more and more traders have become more active to identify instruments that can produce bigger gains faster. High inflation, increasing interest rates, and the overall economic situation made commodities, precious metals, and real estate among the main ways to keep investments.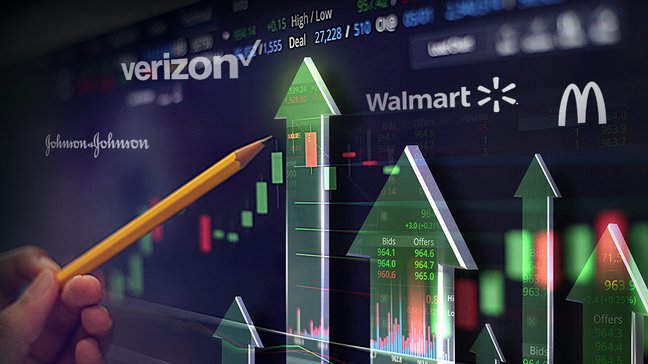 On the other hand, some stocks can still be even a better choice offering steady income. So, here is the list of the 4 best long-term stocks to buy and hold for a long time. Despite all geopolitical and economic events, the market will still have companies with high-quality management, high-performing teams, and exceptional product or services to deliver.
Top Long-Term Stocks to Buy and Hold
1. McDonald's Corp. (MCD)
Fast-food chains have always been a good investing option, especially when speaking about one of the world's biggest restaurant chains. Despite sites closing down in Russia, the company still runs more than 30,000 restaurants across the globe. The company has proved its stability and efficiency over the years even during the most dreadful economic conditions.
From an investing perspective, McDonald's comes with perfect operating margins, excellent value, and enough cash flow to overcome any unexpected emergency while steadily delivering profit to its shareholders.
What's more, the share value has recently recorded 18.9% growth, which means the company meets all the modern trends and makes it possible to keep up to date and exceed customers' expectations. A good example of perfect blue-chip long-term stocks to buy and hold.
Industry-best trading conditions
Deposit bonus
up to 200%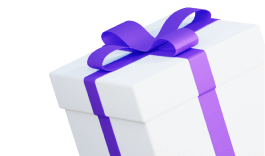 Spreads
from 0 pips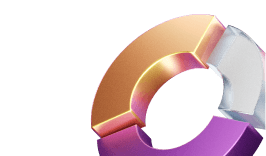 Awarded Copy
Trading platform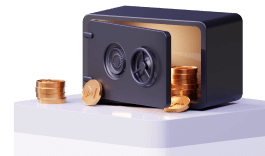 Join instantly
2. Walmart Inc. (WMT)
Retail is another great sector to apply the buy and hold strategy. For decades, it has been developing and reaching new highs. So, it seems like a wise idea to opt for Walmart Inc. as an example of the best stocks to buy and hold in the retail industry.
Investors will appreciate affordable prices per share, the size of the business as well as a bunch of competitive advantages that make this retail chain stand out from other market participants. While the Walmart presence is expanding with more and more new sites opening across the country, the company is able to maintain margins and reinvest profits to expand a business.
Today, the chain has more than 11,000 sites and stores introduced in more than 28 countries across the globe. The implemented and improved business model makes it possible for the company to attract customers even during the recession phase.
3. Johnson & Johnson (JNJ)
The company is widely represented across the globe and its products can be found in every drug store. It specializes in producing and distributing a wide range of different healthcare products. They include not only consumer health but also pharmaceutical goods, medical devices, etc.
For many years, the company has been the mainstay of the US economy despite the worsening economic situation from time to time. The products are always in demand, which makes it a perfect choice to have stocks to buy and hold. Johnson & Johnson boasts supreme fundamentals featuring a net profit margin of 22.3%, while the stock payout ratio exceeds 53%.
4. Verizon Communications Inc. (VZ)
The telecommunication sector is also a good one to look for the best stocks to buy and hold. In this industry, Verizon Communications is one of the mainstream and leading companies. It delivers a variety of wireless devices for IoT, broadband communication, and wireline services of the highest quality. Currently, the payout ratio is 47.7%. Besides, investors can benefit from a regular dividend yield of 4.8%. Another example of excellent long-term stocks to buy and hold.
This material does not contain and should not be construed as containing investment advice, investment recommendations, an offer of or solicitation for any transactions in financial instruments. Before making any investment decisions, you should seek advice from independent financial advisors to ensure you understand the risks.