Major Economic Indicators To Use When Trading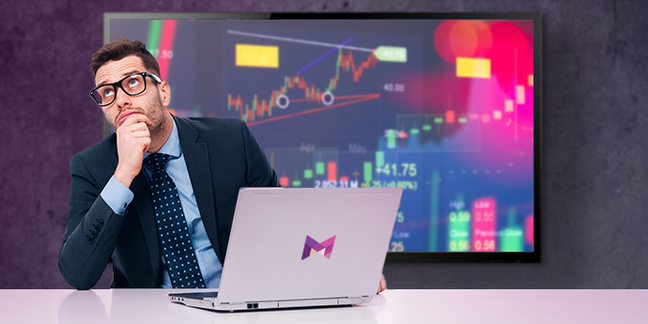 The following article will provide beginner traders with a clearer understanding of what economic indicators are, why they are useful for trading, and which ones are most important and should be used or considered for use as soon as you enter the markets.

What are the economic indicators?
Economic indicators are tools which are used within fundamental analysis, which is a method of evaluating a country's economy. There are many different types of economic indicators, and some are country specific (based on the goods and services that the country produces).
If professional traders do not have the time to track more than a few indicators, they can place their focus on the three main indicators that are used for basic fundamental analysis, and at least understand the general performance of a country's performance.
The three main economic indicators that are used to evaluate a country's economy at a basic level are:
GDP (Gross Domestic Product)
CPI (Consumer Price Index)
Unemployment
Why the economic indicators are useful for trading
In general, economic indicators are important due to the fact that the central banks of countries use them as a tool for understanding and measuring a country's current 'economic health'.
Central banks develop a country's monetary policy, and are immediately responsible for, and control, a country's interest rates, currency, and the amount of currency being used.
Therefore, economic indicators are important to traders because they can reveal where the economies of countries are headed in the future, as well as areas that a trader might want to consider investing in.
Industry-best trading conditions
Deposit bonus
up to 200%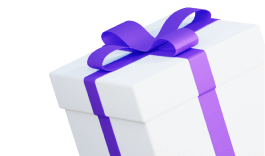 Spreads
from 0 pips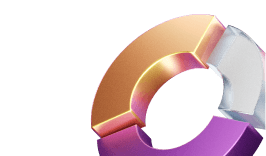 Awarded Copy
Trading platform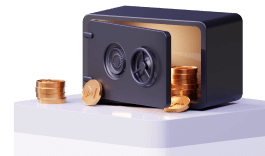 Join instantly
Often, when there is a major change in monetary policy, this has a dramatic impact on the markets, as many traders will scramble to either invest heavily, or may withdraw and protect their investments.
Top economic indicators for trading
CPI
The CPI is an economic indicator that is used to measure changes in the average prices of the goods and services that are produced in an economy. The CPI can inform as to how much, for example, the average goods basket costs now and a year ago.
It provides a basis for comparison, and indicates whether goods and services are incurring inflation or deflation. The CPI is sometimes referred to as the 'cost of living', and is typically used as the method of measuring inflation.
CPI numbers can indicate all sorts of things to professional traders, and may guide their future investments. In particular, inflation and deflation can indicate which economies are best to invest in at a given time.
GDP
GDP is the total value of goods and services that are produced by a country for a given period of time. This economic indicator is a very clear indication of how an economy is performing for a particular period.
GDP combines government spending, business investments, net exports, and private consumption (i.e. consumer spending) in order to calculate the overall GDP figure.
Ultimately, GDP growth is a positive all round, especially for investors and traders. But the ideal situation is when it's gradual. If this figure suddenly increases too far in a given direction, this can be detrimental to the economy overall.
Moreover, the 'Real GDP' figure enables traders and economists to measure the performance of the economy with inflation included in the calculation, which provides a more accurate and reliable calculation to use as the basis for future decisions in trading or monetary policy.
Unemployment
Unemployment refers to the rate of unemployment in terms of percentage within an economy. A low unemployment rate will typically be the result of a government making excellent decisions which positively affect the job market, such as providing free courses or support for people to gain the skills that they need to get jobs.
Elsewhere, it can also be affected by the level of investment into an economy (such as when a foreign business enters the country and starts creating jobs).
Equally, this figure can be negatively affected by the lack of the aforementioned points. This figure can affect other parts of the economy too.
For instance, if the unemployment rate is high, people will likely be reliant on benefits from the state, or may become homeless, and as a result, consumer spending may experience a drop, since there are less people in the economy who are actively able to spend money and essentially 'pump' money back into the economy.
Likewise, since benefits typically come from government budgets or through taxpayers money, if too many people are claiming, this can have a negative impact on the economy as well, since more people are claiming money, and less people are spending it, since they are not earning an income through a job.
Economic Data Releases
Forex calendars or economic data calendars provide traders with all of the key dates of major upcoming economic data releases. These calendars provide the times, currencies, the events in question, and sentiment figures in relation to what the figures are expected to be (both positive and negative).
This is an essential tool for traders, since it will provide information that is directly related to their investments.
U.S. Non-Farm Payrolls (NFP)
The NFP figure measures the economy's amount of new jobs, and excludes employees from farms, the government, employees in private households, and nonprofit company employees.
The NFP number is released on the first Friday of each month. This is a very important indicator to forex traders. This is because historically and generally, any major changes in this figure tend to move with GDP changes, and since the NFP comes out more regularly, it can provide a sort of brief indication of where the GDP figure is likely to be headed (before the eventual figure comes out).
Industrial Production Index (IPI)
The IPI measures the USA's overall output of materials that they have produced. The figure measures manufacturing, gas utilities, mining, and electrics. Traders tend to watch this economic indicator closely, since it is related to the performance of the economy (in terms of goods produced). It can also be used as another future indicator of where the GDP figure might be headed.
Retail Sales Data
This economic data indicator is also known as the 'Advance Monthly Sales For Retail Trade' in terms of it's official report name. The figure does not factor inflation into its final figure, but does offer a straightforward measure of retail sales in terms of percentage, month to month.
Higher retail sales will obviously indicate that the economy is experiencing good 'economic health' and is growing in a positive direction.
Start trading today
If you feel like you are ready to enter the financial markets with the knowledge you have gained today, or if you would like to gain some experience before you enter the live markets, you can do so by creating a trading account with MTrading.
MTrading enables professional traders to set up a free trading account on the MetaTrader 4 platform, with the option of creating a free demo account, which can be used to practice trading techniques and simulate the feeling of trading for real. The download of MT4 is free, and if you are not sure you can always test it via web version.
What's more, you use real-time trading information, with virtual funds, so that you don't put your capital at risk. You can then start trading for real when you are ready to make the transition to the live markets, by opening a live trading account.
This material does not contain and should not be construed as containing investment advice, investment recommendations, an offer of or solicitation for any transactions in financial instruments. Before making any investment decisions, you should seek advice from independent financial advisors to ensure you understand the risks.