Tips to Use A Supertrend Indicator in Forex Trading
With so many technical tools to improve your Forex trading, a supertrend indicator is the one that will definitely bring your intraday strategy to a new level. It can be used much in the same way as MACD or Moving Average. If you use any of these, it will be simpler to apply a supertrend indicator.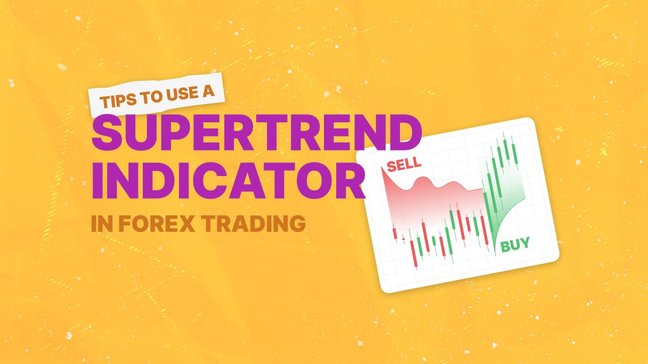 In this article, we will describe some crucial tips on how to use this tool to develop efficient Forex strategies. Additionally, we will discuss some pros and cons of using a supertrend indicator for intraday traders.
What Is a Supertrend Indicator?
Developed and introduced by Olivier Seban, the tool can be applied to different time frames. It is quite flexible, as traders can use it when investing in different assets. They include Forex, equities, futures, and other popular instruments.
Despite its flexibility, the indicator does not work for long-term strategies. It mainly suits intraday traders mainly on 15-minute, hourly, or weekly Forex charts.
Tips to Use a Supertrend Indicator
If you are not familiar with this tool, here are several baseline steps to start using it:
Make sure you have it downloaded and installed on your MT4 platform.
Select the chart that refers to an underlying currency pair, stock, or another instrument.
Configure the interval to match the 10-minute period for the intraday strategy. At this stage, users may need specific charting software.
Select the supertrend indicator from the list and apply it to the chart. If needed, insert your own configurations and settings for the chart.
Track signals that meet your trading goals.
Signal arrows will help you find the best buy and sell opportunity.
Industry-best trading conditions
Deposit bonus
up to 200%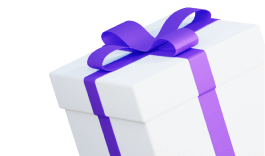 Spreads
from 0 pips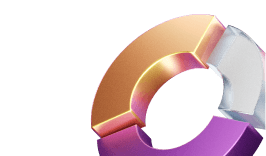 Awarded Copy
Trading platform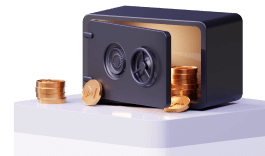 Join instantly
What's more, the indicator makes it possible to analyze the market from a technical point of view. Basically, it delivers buy and sell signals on trend confirmation.
Just like with any other indicator, it is recommended to set stop-loss orders properly. Beginners must not ignore this tool, as it can protect them from losing big:
If you target a long position, the best idea is to put a stop loss at the green indicator line.
If you enter with a short position, it is better to put a stop loss at the red indicator line.
A combination of a supertrend indicator and stop loss will let you effectively gain wealth with minimum risk.
Reasons to Use a Supertrend Indicator
The fundamental motive to use the tool is to identify the changes in trend by its flips. The indicator helps intraday traders generate buy and sell signals accordingly.
When the asset price goes higher than the supertrend value, it turns green, which means you have just received a buy signal. Oppositely when the price goes lower the indicator value, it turns red. This color generates the sell signal.
Supertrend Indicator Advantages and Disadvantages
Many experts use this tool in conjunction with other technical indicators such as RSI or MACD. And how about the pros and cons of the supertrend itself? Let's have a closer look under the hood.
Pros:
The indicator generates accurate buy and sell signals on trend confirmation.
It can be applied across various trading platforms including MetaTrader 4.
The tool is available at zero cost. You can download it and start using it right away.
With this indicator, traders can benefit from probably the fastest technical analysis, which makes it a great choice for intraday traders.
It is very user-friendly and simple to use and read.
Cons:
Does not suit all Forex strategies.
It makes sense only when the market is trending.
It meets only short-term technical analysis needs.
The tool relies on 2 major parameters (ATR and multiplier). They are not sufficient under certain market conditions, which means some signals can be misleading.
How to Identify Buy and Sell Signals
The tool expresses both a downtrend and an uptrend. The signal appears when the indicator flips over the closing price. As stated earlier, the green color generates the buy signal while the red color means it is the time to enter a selling position.
The Bottom Line
A supertrend indicator is definitely the one to be in your trader's kit. It is very simple to apply and understand. The tool is free to use and easy to configure right in your trading platform. It will help you quickly conduct technical analysis and generate accurate buy or sell signals depending on the chart and market conditions.
However, the indicator can not be expanded across different trading approaches and Forex strategies. It mainly works for intraday traders. To make the most of it, traders are recommended to use it in conjunction with other indicators like RSI or MACD.
This material does not contain and should not be construed as containing investment advice, investment recommendations, an offer of or solicitation for any transactions in financial instruments. Before making any investment decisions, you should seek advice from independent financial advisors to ensure you understand the risks.