1 Minute Scalping Strategy Explained for Beginners
Traders of any level are constantly seeking new effective strategies to improve their financial market experience. With so many different tools to choose from, some of the trading styles are not as versatile to meet various tactics and users' needs. 1 minute scalping strategy is one such technique. Only scalpers will benefit from this concept. It will never work for other trading tactics.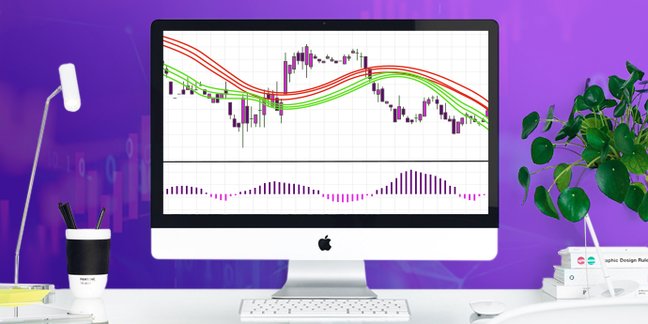 To use the 1 minute Forex trading strategy, we consider that you already understand what scalping is. In this article, we will mainly focus on a range of variable strategies in addition to tips that will let you define the best buy and sell positions as well as lace stop-loss. What's more, we will compare all the pros and cons of using the Forex 1 minute strategy.
How Scalping Works
We are not going to explain scalping basics. You can learn more about them here. What you do need to understand is how the trading style works. Otherwise, you will not be able to implement the 1 minute scalping strategy properly.
Scalping refers to buying and selling currency pairs. The idea is to hold the asset for a short period to sell it and generate maximum profit. In other words, traders deal with a sort of market speculation, where the main idea is to capture smaller gains (5-10 pips) per single trade. To gain more profits, traders usually tend to increase the position size.
Here are some major scalping features:
Decreased exposure limit risks, as the chances of getting into an adverse event are pretty low, while the exposure is very small and brief.
Flexibility is ensured by smaller moves making it easier for traders to obtain them. One would hardly argue that it is easier for an asset to make a $0.1 move rather than $1.
Increased frequency. If compared to bigger moves, slower ones occur more frequently reserving more chances for the trader to exploit.
Industry-best trading conditions
Deposit bonus
up to 200%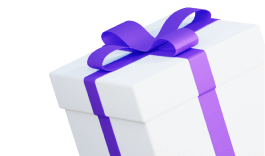 Spreads
from 0 pips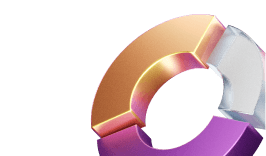 Awarded Copy
Trading platform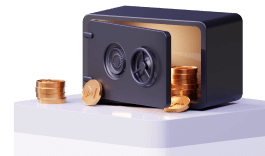 Join instantly
Now, when you know the core aspects of scalping, we can review some of the most popular 1 minute trading strategy variations. We are going to review 2 major options you might want to use as a scalper.
1 Minute Trading Strategy #1
We will start with a simple 1 minute Forex trading strategy that will also fit beginners. Despite the ease of use, it might appear to be rather profitable when implemented properly. Traders will need the following:
A trending asset. It will probably be one of the major currency pairs.
A period. Make sure you set a trading chart for 1 minute.
Technical Indicators. You will need 50 EMA/100 EMA and a Stochastic oscillator.
Trading sessions. Use the most volatile financial markets such as London or New York.
Entering a Longer Trade
If you want to enter with a long position, your scalping tactics are supposed to meet several baseline criteria. First, wait until the 50 EMA will break above the 100 EMA. Then, wait until the price makes a move back to EMA. The last stage is to watch the stochastic indicator to exceed 20 levels. If each of these conditions are complete, traders may enter the market with a buy or long position.
Entering a Shorter Trade
It is almost the same as with the long position. The only difference is that the 50 EMA should be under the 100 EMA while the oscillator should go down below 80 levels. Now, you are free to open a short position or sell an order.
Risk Management
To manage risks when using a 1 minute trading strategy, you can do the following:
Set a stop-loss around 2-3 pips as well above or under the recent swing.
Set a take-profit from 8 to 12 pips from the initial entry point.
1 Minute Trading Strategy #2
The second strategy might seem even easier to follow. Again, you will need to have the following:
A trending asset with increased volatility (for example, EUR/USD).
period. For this strategy, you need to set a trading chart for a 30-minute timeframe.
Technical Indicators. Bollinger bands will fit the second variation just fine.
Trading sessions. Use the most volatile financial markets such as London or New York.
The key benefit is that the strategy works the same way either for entering with a short or long position. This fact makes it easier to use and more flexible for beginners. So, to make a profit, you will need:
Use a 30-minute period to identify the market trend.
If the price reaches the lower Bollinger band, it means that the price is an uptrend, and you may enter with a buy position.
Sell position is set once the price has reached the upper Bollinger band to become the downtrend.
The Bottom Line
A 1 minute trading strategy can be a handy tool. On the other hand, it requires proper backtesting, especially when it comes to novice scalpers who want to reduce the risk of losing funds. What's more, the strategy comes with a high risk of consecutive losses. At the same time, the risk is minimized, as every trade you open is available only for a short period. Besides, traders will appreciate a wider option of potentially profitable entries.
This material does not contain and should not be construed as containing investment advice, investment recommendations, an offer of or solicitation for any transactions in financial instruments. Before making any investment decisions, you should seek advice from independent financial advisors to ensure you understand the risks.