3 Best Inflation Stocks to Buy in 2022
Consumer-price-index inflation has made its highest high over the last four decades reaching 8.5% in March 2022. At the same time, the producer price index has shown an even higher record reaching 11.2% in the same month. In this situation, people are looking for the best inflation stock to buy.
The economic conditions are very unpredictable today. We actually witnessed an unprecedented situation influenced by the pandemics and further geopolitical events. In this reality, investors should look for the trendiest assets like tech stocks to buy during inflation. On the one hand, these instruments will let you strengthen your portfolio and keep it as diversified as possible. On the other hand, it will let you make enough gains to cover inflation.
Stocks that Do Well During Inflation
Stocks provide reasonable opportunities to keep pace with inflation even in the long run. However, investors should keep in mind that not all equities work equally well. For example, inflationary times are not the best period to opt for fixed-rate bonds and other types of high-dividend-paying instruments. They can be harmed the most, which makes them hardly the best stocks to buy during inflation.
Oppositely, traders should seek companies with enough potential to pass the rising input cost. Consumer staples sector stocks have always been a good way to cover inflation. At the same time, retail giants like Amazon come up with fewer options, as they still have to manage inventory or purchase products.
Industry-best trading conditions
Deposit bonus
up to 200%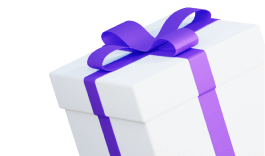 Spreads
from 0 pips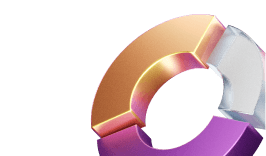 Awarded Copy Trading platform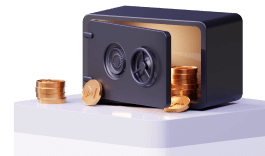 Join instantly
So, we might need to look for other companies' stocks that do well during inflation. E-commerce is still a great sector to consider with other types of tech organizations. Here are the top 3 tech stocks to buy during inflation.
3 Stocks to Buy during Inflation
1. Shopify (SHOP 1.65%)
The platform was developed to help non-technicians go online with their retail stores. It is a simple tool to create scalable and mobile-friendly digital marketplaces for individual retailers and small businesses. Besides, it can suit the needs of larger businesses after becoming a full-scale go-to-service provider.
Reasons to buy Shopify stocks during inflation:
The company has been a leading eCommerce platform since 2008. It survived during major crises showing great results.
It offers eCommerce solutions for all market participants including individuals, small businesses, and large companies eager to expand their online operations.
Shopify has several sources to generate income. They include subscription revenue and a commission on each transaction or sale within the platform.
While inflation pushes prices higher, it may result in a growing merchandise volume distributed through Shopify.
Last but not least, the company is seeing a smaller increase in its operating costs although a cut from total users' spending will grow.
2. Netflix (NFLX 1.15%)
Netflix appears to be among the favorite stocks that do well during inflation. The main factor that makes it a good choice to cope with inflation is the fact that users will choose Netflix considering the growing price of movie tickets, soda, and popcorn. It will be cheaper for the population to watch a favorite episode on Netflix rather than spend more than they can afford.
Of course, the company will still have to pay its employees higher salaries taking into account wage inflation. However, it seems like only a small part of the overall company's expense.
Reasons to buy Netflix stocks that do well during inflation:
Lower prices if compared to movie tickets.
The ability to raise prices without losing its cost advantage.
Affordable prices made it possible to create a 222-million subscriber base globally.
Steadily growing revenue reaching $29.7 billion in 2021.
Even a drastic subscribers crash made it possible for Netflix to offer traders at a very low price. This fact makes buying a company's stocks a real bargain even considering inflationary conditions. Netflix stocks are traded at their lowest over the last several years.
3. Etsy (ETSY -1.25%)
Established in 2005, Etsy has grown into one of the dominating eCommerce platforms. The tool lets individuals with no coding or programming skills create a customizable digital environment to sell their hand-made items, vintage apparel, used tools, and more.
A powerful network effect advantage is backed by 5 million sellers who used the platform in 2021 to distribute items across more than 90 million users globally. In just two years, Etsy has managed to double those numbers.
Reasons to buy Etsy stocks during inflation:
Unlike big retailers (Like Amazon), Etsy does not need to purchase goods or maintain inventory. It does not have to manage land-based sales offices and distribution sites.
The platform earns commissions on every transaction made between a seller and consumer.
Additionally, Etsy offers extra fee-based services that result in higher selling prices (which means higher commissions for Etsy).
Another reason to look for Etsy stocks is their huge growth potential. The company currently has only 2% shares of the market. At the same time, consume.rs pay more interest to custom items and hand-made goods, as they are cheaper options to buy if compared to IKEA, for example.
This material does not contain and should not be construed as containing investment advice, investment recommendations, an offer of or solicitation for any transactions in financial instruments. Before making any investment decisions, you should seek advice from independent financial advisors to ensure you understand the risks.