Trading penny stocks is often associated with minimal investment and big returns. However, the majority of beginners simply have their vision blurred with the dollar sign. As a result, they rarely get what they expect. Truly, penny trading is a way to make a good profit with minimum balance. However, this particular strategy is often more complex rather than investing with a bigger capital.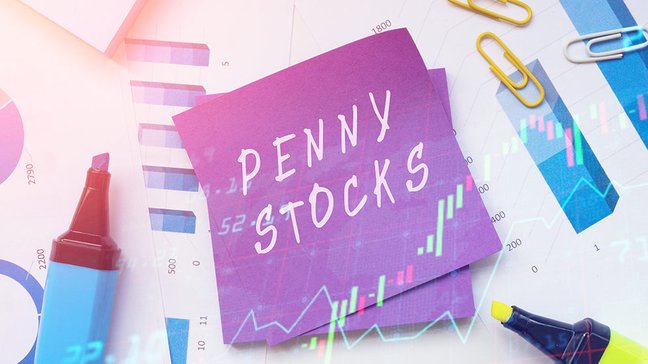 In this article, we will share some effective tips that will make your investing in penny stocks more successful. At least, you will learn how to avoid potential risks and keep your funds safe.
Essential Tips to Sell and Buy Penny Stocks
Penny trading is considered a high-risk strategy. These securities come with small market capitalization, as investors generally trade them at a lower price compared to traditional assets. Additionally, traders will have to handle reduced liquidity as well as the lack of historical data to maintain technical analysis.
The following tips will let you reduce major risks as well as sell and buy penny stocks with potential profit.
1. Do the Research before Investing in Penny Stocks
The market is full of "super" offers that promise huge profits and real bargains. However, quite a few of them are nothing but scam. The key to success is to select penny stocks thoroughly.
You can check our list of best penny stocks to buy this year. Keep an eye on the most promising sectors that have a potential to rise in the long or short run. Take your time before selecting a security to buy.
2. Investigate the Company
When you come across a good opportunity to buy penny stocks that are about to explode, do not rush. Investors must learn as much information about the company as possible. The best idea is to track the issuer for some time to have a better understanding of how its stocks are moving.
Additionally, investors should bear in mind the entry price. It should be fair enough. Exist price is also an important factor, as it will let you define the best market entry point (the price you are eager to sell securities at).
3. Don't Get Too Greedy
Penny trading is risky, as the price can move directions unexpectedly several times in a row. If you are too slow to react, you can lose about 20-30% of return right at once. Traders should never look back when trading penny stocks, as it can lead to over- thinking.
Note: take your profit from selling penny stocks as soon as you can. Do not wait for them to go higher.
4. Double Check the Information
Do not take the information provided for granted, even if it is delivered directly by the company or various online sources. When it comes to investing in penny stocks, the data can often be misleading. So, you need to second-guess it. Try to use various tools to confirm trading signals.
5. Do not Sell Short
When penny trading, it is better to keep long positions. While penny stocks come with extreme volatility, it is a chance to end up on the wrong end and lose pretty much. When you buy penny stocks, the amount you invest limits your losses.
At the same time, losses can be infinite when selling short, as the price can move up over and over again. Besides, we should take into account possible penny stock swings that also make short-selling quite risky.
6. Avoid too Little Volume
Tool little volume means difficulties when finding a buyer for your securities. Keep an eye on the size of your position, as it will make it easier to exit the market if it moves against you.
The Bottom Line
Trading penny stocks can be very risky. At the same time, it is still a good way of making profit with minimum investment. All you need is to follow simple rules that will protect you from bigger losses. Always do the research to select your penny stocks and find out as much information about the underlying company as possible.
Always keep an eye on the volume and never get too greedy. When selling or buying penny stocks, it is very important to keep emotions aside. Potential returns should never blur your vision. Otherwise, you will be left susceptible to losses.
This material does not contain and should not be construed as containing investment advice, investment recommendations, an offer of or solicitation for any transactions in financial instruments. Before making any investment decisions, you should seek advice from independent financial advisors to ensure you understand the risks.