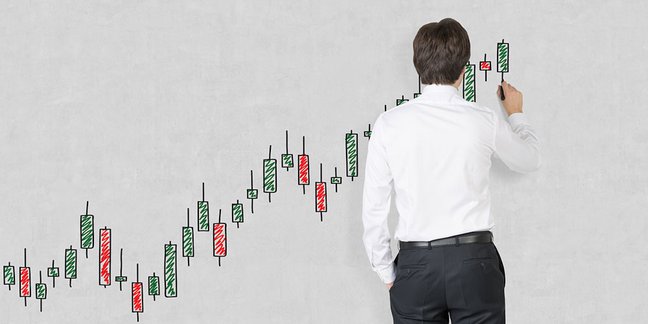 Trading is a very delicate job. In the market, there are so many tools you can use in order to make money.
Main article sections:
There are a lot of specific styles of trading, whose characteristics can be very diverse. Those trading dimensions are price action, indicator based, price action/indicator combination, harmonic, VSA, range bars/renko/any offline chart.
Now you know a bit more about the different trading methods, you should have in mind that the method that you choose will define which strategy you will be using while trading.
Different time frames
Before you start to trade, try to think about the time perspective. The time horizon will play a big factor in which time-frames are to be chosen. This can range from as low as a 1 minute chart, where the candle is formed every minute, to monthly charts where the candle forms once every month. Remember that each candle lasts for the specified period of time unless you are trading with the range bars which are completely immune to time factor.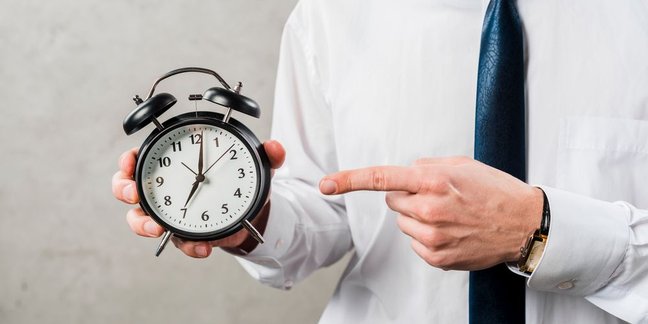 In trading terms, anything below an hourly time-frame can be considered short-term. Scalping and scalp swings are good examples of trading short term. Hourly and 4 hour time frames are optimal for intraday and intra week swing trading so we can say that anything below a daily time-frame can be considered medium-term. Daily and above time-frames can be considered long-term, especially the weekly and monthly charts. Trades simply don't happen often, usually 4-5 times per year. Also, have in mind that a 1-minute chart trading strategy can be a bit overwhelming for you if you don't focus on your charts and you are distracted.
scalping
We all want to make fast money with Forex. There are heaps of scalping strategies in but the majority of them do not work or they might be just very difficult to follow.
However, scalping is the fastest way to make money in trading. By definition, scalping is a fast-paced trading style that specialises in taking fast profits on relatively small price changes, usually soon after a trade has been entered and has become profitable. It is done on lower time-frames - usually M15, M5 and M1 and it requires a trader to have a strict exit strategy. Have in mind that one large loss could eliminate the many small gains that the trader has worked to make when scalping. Having the right tools, such a low spread broker, and the proper focus to place many trades, is required for this strategy to be successful.
scalping — using MT4 indicators — can be very difficult, due to signal delays, lagging, etc. In this case, sometimes it is much more profitable to use a price action scalping system that uses no indicators. The price will tell you what to do. The price is your signal and your best indicator. With the following scalping system you should be able to make good profits if you follow all the rules and risk management recommendations.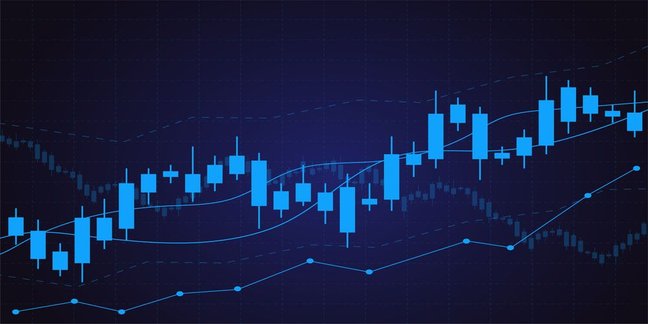 This scalping strategy uses no complicated rules and should be very easy to use for any trader – even if you've never traded before. The system does not require a trader to follow major rules like: do not trade against a trend, ignore signals against a trend, because the system itself confirms trend following! So, let's learn how to scalp Forex.
Scalping is not easy for beginners, please try the system on your demo account for at least one month before going live.
This is a trend following strategy and for new traders it could be the best scalping strategy. The benefit is also that you can use this strategy for 1 minute scalping, 5 minute scalping and 15 minute chart trading.
Scalping strategy for beginners
Currency Pairs: EUR/USD, GBP/USD, USD/CHF, AUD/USD, NZD/USD and USD/JPY
Platform: MT4 MTrading
Time Frame: 1m to 15m

Indicators:
Bollinger bands (BB) (14 period) (green)
Stochastic (STO) (14,3,3) with levels 90 and 10

Buy position:
First the price needs to break below the lower Bollinger Band. We then wait for the candle to close inside BB again. The stochastic should be below 10 and crossing up 10 from below.

Sell position:
First, the price needs to break above the upper Bollinger Band. We then wait for the candle to close inside BB again. Stochastic should be above 90 and crossing down 90 from above.

Exit position:
At Opposite Bollinger Band or after 10-30 pips depending on time frame.
Stop Loss:
Stop loss is placed 3-5 pips below the last low for long (buy) trades or 3-5 pips above the last high for short(sell) trades.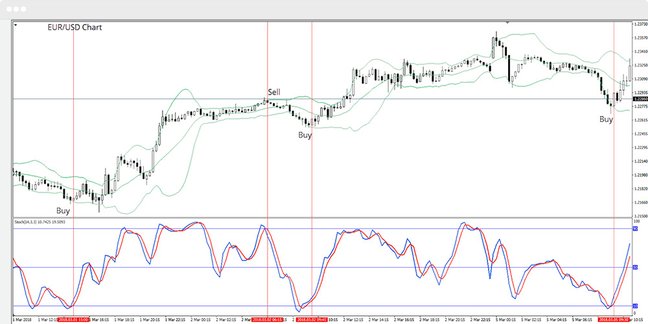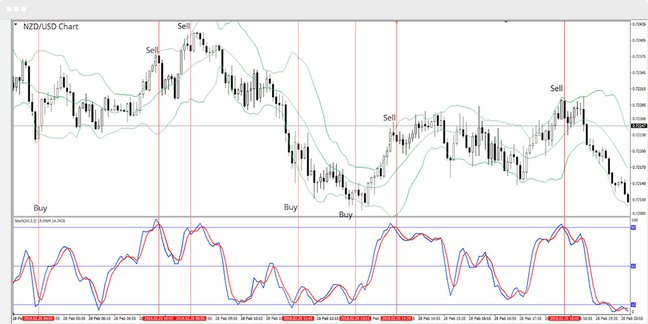 Before you open a LIVE account, please practise first on our free demo account. We hope you'll enjoy this scalping method!
If you lack trading experience or don't have time to search for the right strategy, copy deals of pro traders automatically with the Copy Trade service!
Stay tuned! Follow the updates in our Education section.
This material does not contain and should not be construed as containing investment advice, investment recommendations, an offer of or solicitation for any transactions in financial instruments. Before making any investment decisions, you should seek advice from independent financial advisors to ensure you understand the risks.