On the surface, day trading looks very easy. This is why thousands of new day traders enter the market with the expectation of huge returns right from the start. In reality, day trading strategies are probably the toughest ones to implement. Besides, this particular concept will suit only a few types of investors.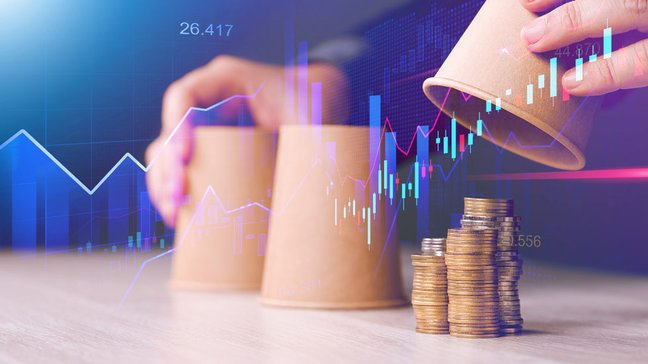 The market hides a lot of dangers newbies are unaware of. Most of them drain their accounts during the first several hours without having a clue how it happened. In this article, we will discuss major risks and hidden stumbling blocks new day traders will need to overcome.
Basic Day Trading Factors to Consider
Before we scare you off with all the hidden risks, let us describe some baseline concepts to let you better understand if day trading is your cup of tea. Novice investors should consider the following before selecting a strategy:
Day trading is a good way to build wealth only in case of enough experience and deep understanding of various technical instruments and how the market moves. Over 90% of new day traders lose their money.
The most common mistake newbies make is entering the market with a lack of risk management approaches. Not having a well-tuned risk management strategy means one is doomed to failure.
To gain success, you need to utilize a variety of strategies and try them out under various market conditions. It will let you indicate weak and strong sides of your approach.
Day trading requires self-confidence and discipline to implement a chosen technique even in case of problematic market conditions.
Now, let's have a closer look at obstacles new investors can face when opting for day trading strategies.
No Risk Management Strategy
The biggest mistake is to start day trading without having at least baseline risk management tools. This is because the majority of new traders feel too optimistic about the market and potential returns. As a result, they usually overlook essential risk management steps. To minimize the chances of losing it all right at once, you can utilize at least baseline options:
Stop Loss Orders – control the risks on each trade and place a stop loss order to prevent yourself from losing more than 1% of your trading account.
Daily Limits – a great tool to keep control over your daily losses. As a rule, experienced traders use a 3%-limit, which means to protect their account from losing more than 3% of the capital.
Improperly Tuned Approach
The success depends on how well-tested and organized your day trading strategy is. Using an improperly configured and tested approach will lead to a failure. Another mistake many beginners make is jumping into the market with real money.
The best option is to take your time and try out different techniques using free trading simulators that let you trade on virtual money. If you can wait to make your first profit, at least, use the back testing feature available in your MT4 trading platform.
The main idea here is to check how a chosen strategy will act under different market conditions. The price can move unexpectedly and mostly against you. So, your strategy must be well planned taking into account all possible outcomes and market conditions.
Day Trading Software
Technical problems occur very often. When it comes to day trading where you have to maintain numerous orders simultaneously most of the time, having reliable and trusted day trading software is vital. Additionally, your computer may crash or the Wi-Fi connection goes down.
No one can predict when technical problems may take place. This is where stop-loss orders can be a good solution even to hardware and software errors. Make sure you place it on each trade. Also, make sure your broker has comprehensive technical support to resolve such kinds of issues as fast as possible. Also, keep in mind that brokers with reliable and steady server connection are the best to choose.
The Bottom Line
Day trading is not the easiest technique for a start. The majority of beginners lose their money during the first hours. At the same time, the approach can be quite profitable when applied properly. Think of all possible pitfalls you can meet on your way to success and try to think of measures to avoid them.
Risk management steps must be used with every new trade you open. Stop loss, take profit, and other types of orders will be a good solution. Also, make sure a strategy you use is properly tested under various market conditions.
This material does not contain and should not be construed as containing investment advice, investment recommendations, an offer of or solicitation for any transactions in financial instruments. Before making any investment decisions, you should seek advice from independent financial advisors to ensure you understand the risks.