When trading on the financial market, you may need a tool that helps to remove market noises generated by different candlestick charts. This is where Renko trading strategy may come in handy. It helps to trade with a focus on the price that isolates the trend as well as removes the time element. The Renko charts strategy will mainly suit those who actively trade on the market. They may include scalpers and day traders, as they often have to deal with the market noise.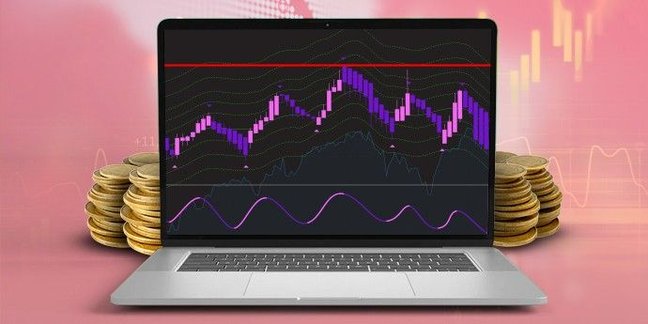 The key benefit of the concept we are going to review is the ability to keep the focus on the price action. The strategy itself comes as the time-independent tool that can be used across various trading instruments and types of assets. In this guide, we will introduce the Renko Forex trading strategy with tips to read the charts.
Renko Charts Strategy Explained
As well as any other strategy, this one depends on charts. Before we start using it, we need to understand how those charts work and what information they can deliver. Unlike the majority of other patterns (for example, Japanese, charts) that are plotted using volume, price, and time, Renko charts are used only to evaluate the price movement and come up with accurate measurements. As stated earlier, it does not have time dimensions.
What's more, the concept relies on bricks (Renko means "brick" from Japanese). So, traders will have to deal with so-called brick charts. The strategy was developed by Steve Nison. He is known as the inventor of modern candlestick patterns. Despite the fact, it has some things in common with traditional Japanese charts, traders need to consider one crucial difference: Renko bricks come in smaller sizes. This fact makes it even easier to read the chart and come up with better decision-making at short notice.
We have stated that the strategy mainly works for day traders, and this is true. However, Renko Forex trading strategy can be applied to any timeframe, which adds flexibility. The main idea is to help traders define the market moving area.
To use the concept and trade using Renko strategy, you need to understand the fundamentals of Renko bricks.  
Tips to Read Renko Trading Charts
As you have probably understood, Renko charts also use candlesticks that differ from traditional ones delivered by Japanese charts. They are actually bricks because they look like a typical brick for construction needs. Each brick has the same rectangular shape and size, which is predetermined and configured by the trader.
The fact that the pattern depicts all bricks of the fixed size makes it easy to read the chart. Each brick can be of red or green color moving in a specific direction defined by the value of the previous brick. This is actually how a trader is able to understand when a trend is going to change. A great way to secure the best trading entry point. 
With each brick, you have a fixed price represented by the chart. It is adjustable making it easy to fine-tune the chart in accordance with your trading assets and objectives. However, experienced traders recommend using ATR (the verge true range) considering the fact that the Renko chart appears to be a lagging indicator.
Defining the Size of the Renko Brick
Beginners may face some difficulties when using the strategy for the first time. The main challenge here is to define the proper size of the brick. If you have troubles with that, make sure you follow these baseline steps:
Define your trading goals and priorities.
Identify your time constraints and trading costs.
Decide on whether to open a larger or smaller position.
Consider possible trading risks.
If you opt for smaller and higher-risk positions within a shorter timeframe you need to use smaller Renko bricks and vice versa. Larger positions with lower-risk potential require bigger bricks to use. The final decision will depend on your trading style and preferences.
This material does not contain and should not be construed as containing investment advice, investment recommendations, an offer of or solicitation for any transactions in financial instruments. Before making any investment decisions, you should seek advice from independent financial advisors to ensure you understand the risks.