Pros and Cons of Forex Scalping Strategies
Forex trading comes in many different forms. Traders of all levels can select the best-matching approach to buying and selling currency pairs. The market is flexible enough to try various techniques depending on your trading personality.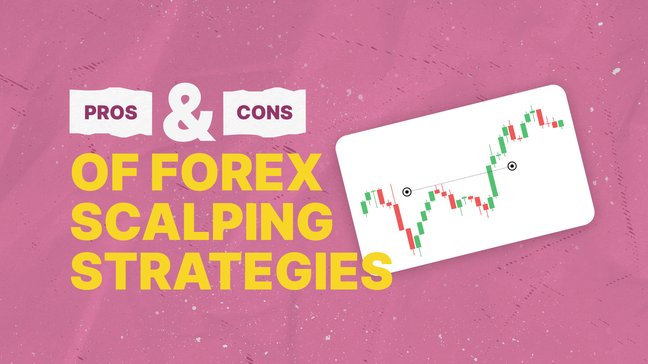 Forex scalping is among the most popular Forex strategies. The idea is to benefit from slight price changes and make a profit on the currency price difference. Scalpers have to execute multiple trades within a short period.
In this article, we will have a closer look at the pros and cons of Forex scalping. It will make things simpler for beginners. They will have a chance to decide if the strategy meets their preferences.
Brief Introduction to Forex Scalping
When it comes to the FX market, short-term strategies are probably the most common ones to use. Forex traders prefer quick and multiple transactions per day instead of waiting weeks or months for a profitable opportunity.
The idea is to use technical indicators to find the perfect place to jump in and out of the market instantly. Sometimes, it takes them a few seconds to complete the trade. For this reason, order execution speed is very important. So, make sure you opt for the best online Forex broker that guarantees a stable connection with the market with no downsides.
The results of Forex scalping can be summarized by the end of a trading day with all profits and losses. The style is the #1 choice for inpatient market players who prefer small daily profits to bigger long-term financial perspectives.
Industry-best trading conditions
Deposit bonus
up to 200%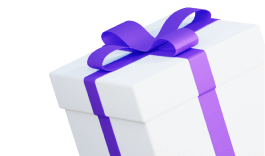 Spreads
from 0 pips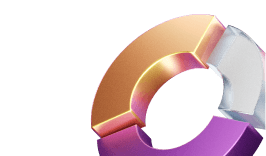 Awarded Copy
Trading platform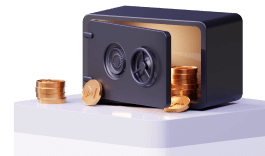 Join instantly
Unlike stock or commodity trading, Forex scalping is an active way of trading currency pairs. It calls for a well-disciplined approach, the ability to keep emotions aside, and a good knowledge of how to use major Forex indicators.
Forex Scalping Advantages and Disadvantages
There is no perfect trading style. Each strategy comes with certain risks and advantages. On the one hand, scalpers may experience higher transaction costs, as they need to execute many traders at a time. On the other hand, scalpers do not care about fundamentals. It takes them less time to detect profitable trading opportunities using technical analysis.
1-Minute Forex Scalping
It is one of the most popular techniques used by scalpers. It is applied within a 1-minute timeframe and combines major mean-reversing moves and some of the best trend-following practices. The method relies on using major Forex indicators that help traders identify the most favorable long and short setups:
EMA. The first indicator represents two Exponential Moving Averages, which are set either for 50 or 100 periods. If the faster EMA set for 50 minutes makes a cross above the slower EMA set for 100 minutes, it means the market is experiencing a short-term uptrend. If the cross is plotted below the 100 EMA, it is a signal of the market's short-term downtrend.
Stochastic indicator. It should have the period settings of 5, 3, 3. It is an oscillator that helps to identify the overbought market conditions as soon as its value exceeds 80 and makes a cross above this value. The oversold market is detected when the indicator value crosses below 20.
Forex Scalping Rules for a Long Entry
If you want to open a position with a long entry using the 1-minute Forex scalping strategy, the 50-period EMA must make a cross above the 100-period EMA. Meanwhile, the price is supposed to make a pullback to the 50 EMA while the Stochastics indicator gets back from the overbought market conditions.
Forex Scalping Rules for a Short Entry
If you want to enter with a short position using the 1-minute strategy, you need to wait for the 50 EMA making a cross below the 100-period EMA. It is a signal of the short-term downtrend. The price will make a pullback to the 50 EMA while the Stochastics indicator gets back from the oversold market conditions (<20).
The Bottom Line
Forex scalping strategies require discipline and attention to detail. On the one hand, traders do not have to deal with fundamentals. On the other hand, they will execute multiple trades on a daily basis. It means spending hours in front of Forex charts knowing exactly how to read them.
The best type to apply a scalping method is during the busiest market hours. When you trade on extremely volatile markets, it can result in wider spreads and even slippage. Although fundamentals are not necessary for this strategy, scalpers still need to follow and mark important news, as they can have a huge impact on the currency price movements, especially in the short-term perspective.
This material does not contain and should not be construed as containing investment advice, investment recommendations, an offer of or solicitation for any transactions in financial instruments. Before making any investment decisions, you should seek advice from independent financial advisors to ensure you understand the risks.