MTrading keeps raising industry standards by decreasing the M.Pro account spreads by 30%! Lower than the competition, perfect for you to cut your trading expenses and generate increased profits.
Things that make us proud of M.Pro:
Extra-tight spreads gravitating to 0;
Reduced minimum lots for XAUUSD and XAGUSD (0.01);
ZERO swaps for XAUUSD, and more.
What makes it possible for MTrading to constantly come up with better trading terms? We have managed to prove our exceptional expertise and build strong cooperation with our liquidity providers. This allows us to promptly provide the customers with the finest offerings on the market. 
Have a look at the chart below to get wowed with the new spreads!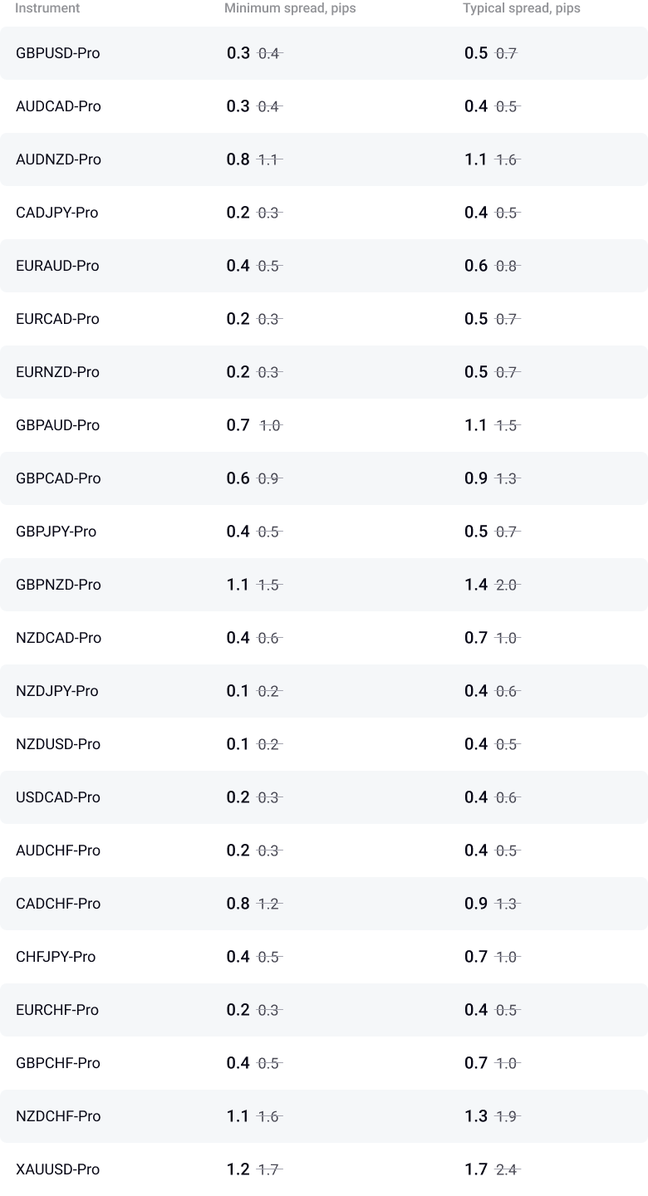 Now, with cut-down spreads, reduced minimum lots, and zero swaps for XAUUSD, M.Pro has become the ever-best account for trading gold. 🥇
By the way, you can copy expert M.Pro traders in real time with all the M.Pro benefits applied. Or enjoy the newly-updated M.Pro yourself, and get the most of the new tiny spreads!
May the trading luck be with you!