Denis Sergienko • 2022-11-08
5 Stocks Warren Buffet Prefers for His Secret Portfolio
When the market is extremely uncertain and central banks are tightening conditions, investors seek a stable and reliable asset that will let them grow or at least keep their capital at the same level.
Beginners are hunting for secret insights to stay on the flow, while experienced trading gurus still rely on some proven assets that would never let them down despite the crisis and market crash. Here are the top 5 stocks from Warren Buffet's secret portfolio.
Despite all downs and market falls, a thoughtful investor always has a plan B. Warren Buffet is heard to have a hidden $5.9-billion worth portfolio with a handful of stocks. Many people would love to look under its hood, considering Warren is the one to have an over 20% return over the last 57 years of his career.
The track record looks overwhelming. This is why we could not miss the opportunity to find out what stocks are there in that secret portfolio.
AAPL (47.24% of Invested Assets)
Apple forms the largest of Warren's holdings. The tech leader offers a perfect combination of advanced return programs and innovations. This is why these stocks have always been very popular with investors of any level.
Industry-best trading conditions
Deposit bonus
up to 200%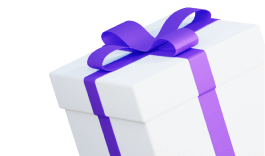 Spreads
from 0 pips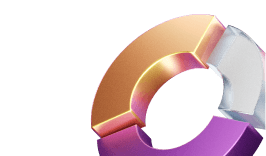 Awarded Copy
Trading platform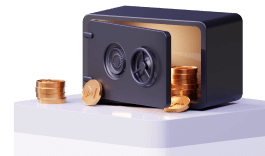 Join instantly
As for the Oracle of Omaha, he holds $2.8 billion in the company's stock, which is the biggest part of all of his financial holdings.
USB (13.76% of Invested Assets)
The Oracle is well-known for his devotion to the banking sector and bank stocks in particular. The regional bank U.S. Bancorp has shown a 1.63% growth recently. A solid financial discipline is a factor that makes a bank's stocks extremely attractive to investors. That is why they account for 13.8% of Buffet's invested assets.
Bank of America Corp. (11.96% of Invested Assets)
Despite the recession and soaring interest rates, the US money-center giant is still of great interest in terms of investing. It is all about patience and a well-thought financial strategy that lets the institution keep high despite economic slowdowns.
What's more, it managed to increase its loan portfolio as well as net interest income.
HPQ (9.12% of Invested Assets)
Good-value stocks are a crucial part of a well-diversified portfolio. HP is one of the tech giants that shows growing PC and laptop sales even during the economic weakness. This fact makes the investment plan more predictable and easy to manage.
CVX (5.26% of Invested Assets)
It is hard to imagine a well-played portfolio without oil stocks in it. Warren Buffet knows it. This is why Chevron stocks account for more than 5% of his invested assets. The company owes both downstream and midstream assets that include not only transmission pipes to transfer oil but also chemical plants for oil refinery and production.
Despite new trends and "fancy" assets, experienced investors still rely on trusted and time-tested instruments to keep their capital safe. Trade top stocks like Warren Buffet or select from dozens of other instruments delivered to our platform. Benefit from the industry-best conditions!