MTrading has organized a grand launching and seminar with our long-time partner, one of the most respectable KOL (key opinion leader) in Malaysia's forex trading industry, Mansor Sapari , with a seminar entitled Journey to Freedom with Cikgu Mansor Sapari. 
Over 200 participants coming from various states in Malaysia arrived to enliven the grand launching and seminar, held at Grand Star Ballroom, Cititel Hotel, Mid Valley on 13th November 2022. This grand launching was attended by our Guest of Honor, Mr Mansor Sapari, Mr. Yanis Vinokurov, Head of Partnership MTrading, Mr. Soh Wei Sheng, Country Manager for MTrading Malaysia and Ms. Kim Doan, Country Manager for MTrading Vietnam. 
Together with Mansor Sapari, this event was organized with simple yet attainable objectives, parallel with MTrading's mission and vision statement:
Provider of the right training and education.
Increase MTrading's reputation in the forex trading industry in Malaysia, providing excellent service and quality support to all clients.
Increase marketing collaterals for MTrading Malaysia to expand our client base.
Over the course of 8 hours, Cikgu Mansor Sapari shared his knowledge and experience since he started his journey in the forex industry, from zero to hero. Understanding the participant's eagerness to learn, he uncovered the secrets and tricks on how to succeed in forex trading - from basic to advanced technical analysis - along with his own technique called King Master. In addition to that, Mansor Sapari emphasized regarding the awareness about the ongoing scams in the industry as well as the importance of psychology in trading which is often paired together with risk and money management in order to help the participants build better portfolios as a trader.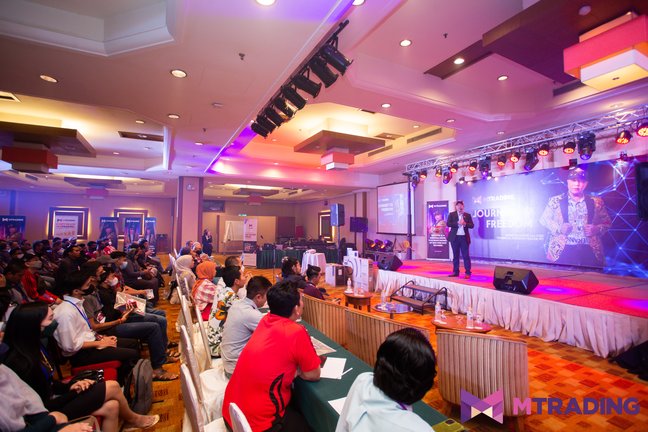 As part of our effort to reward our clients, a variety of prizes have been included in the lucky draw session that is held towards the end of the seminar that includes: 
Motorcycle Yamaha Ego (Grand Prize)
iPhone 14 (2nd Grand prize) 
Samsung TV 55
iPad 9th Generation
Samsung Tab A8
Gaming Chair
RM50 x 20 Winners
26 winners were selected during the event and prizes were given out on the spot as part of an appreciation gesture from MTrading which is also in line with the celebration MTrading's 10th year anniversary. On top of that, Mr Soh Weh Sheng has added 3 more items to the lucky draw session to further reward our clients' loyalty with us (iPad & 2 Oppo Tablets). Furthermore, we have obtained feedbacks about the event from our participants which were conducted in a number of interview sessions, and they quoted: 
"I want to thank MTrading Malaysia for organizing such an amazing event with Cikgu Mansor Sapari. I believe that creating a circle of consistent and profitable traders will be good for MTrading's image in the local forex industry" said Mohamad Danial Asnawi Bin Eedy. 
"Cikgu Mansor Sapari is such an amazing and experienced trader and teacher. All this while we have been learning online, but the vibes and feeling of learning face to face in events like this, is so much better than what we expected. I look forward to MTrading hosting another event again with Cikgu Mansor Sapari" stated by Muhammad Khalif Bin Mohamad Lasim.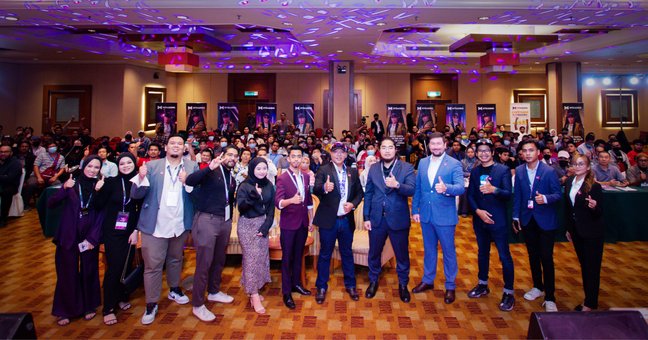 In a nutshell, the event was an overwhelming success as we received tons of positive feedback from the participants, indicating that this is one of the best seminars that they have attended from years of being in the industry. As such, they hope that MTrading would continue to deliver similar events like this in the future which they look forward to attending by then. 
For MTrading Malaysia, this is a non-profit event, mainly focusing on appreciating our loyal clients throughout the years in Malaysia. We will be gearing up towards making better seminars with bigger crowds in the future as our goal is to become the best provider for training, education, trading platform and excellent customer service to enhance our users' experience. 
May the trading luck be with you!