Dear MTrading Partners,
Thinking of a promotional bonus from MTrading based on a link or QR code for your unique campaign?
Here it is!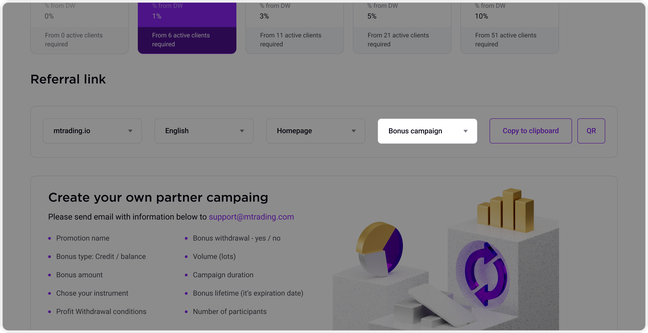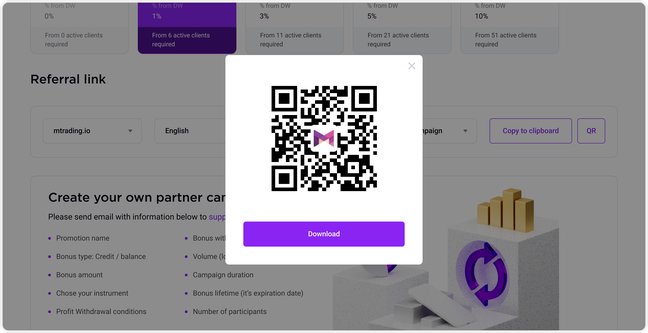 How to get a unique link or QR code for your promo campaign:
Login to your MTrading Parner's room and navigate to Partner section
Scroll down to "Create your own partner campaign"
Chose: Domain -> Language -> MTrading website page -> Your Bonus Campaign
Get the Link / QR and share it with your audience
---
---
Client following the Link / QR code will automatically get bonus credited after login or registration (for new users). 
And, yes, your referral code is also inside the Promo link / QR code.
May the trading luck be with you!