Gold trading is one of the major options for today's investors looking for a safe and simple way to keep their capital safe. The yellow metal has always been one of the most popular instruments among investors of all levels. Besides, it is quite a liquid asset offering various profit opportunities. You can apply various strategies and approaches. However, you need to be well aware of major factors that have a great influence on the gold trading price.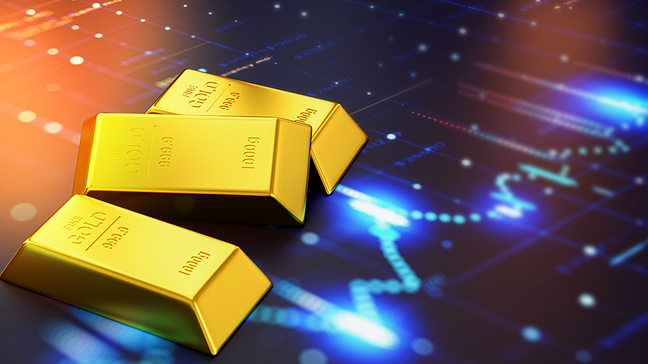 Today, we will review some major factors that impact the gold trading price as well as levels at which gold is trading today.
Factor 1 – Monetary Policy
It is always important to hear and read what the FED says. Monetary Policy may have probably the biggest influence on the gold trading price. As you know, the policy is managed and controlled by the Federal Reserve. The following can result in some big moves to observe in the market:
Interest Rate. It can be the driving force of the asset price because it comes with a set of specific factors that you might probably know as "the opportunity cost". It supposes a guaranteed gain for investors. At the same time, it also offers some chances for a bigger win within a specific timeframe. Another great benefit of gold trading is that the asset comes with a pretty low opportunity to forgo the interest-based instrument unlike the majority of other assets including bonds, stocks, etc.
FED Commentary. This factor can also move the market greatly. Once in six weeks, the Federal Open Market Committee (FOMC) holds regular meetings to discuss how the US economy is doing right now and steps to perform monetary policy in the near future. Let's say the Committee announces steady interest rates. It means that the gold trading price is very likely to go up.
Factor 2 – Economic Data
Economic data is another influential driver that can make the asset price as well as the entire market move. This is where you might need to consider some baseline fundamental analysis tools. They may include:
Job reports and employment rates.
Wage and manufacturing data.
GDP growth and some other information to ensure a broader economic data overview.
These factors can make FED take specific monetary decisions that will quickly have an impact on the gold trading price.
Factor 3 – Supply and Demand
A crucial factor that actually moves any asset price or market. Besides, it is one of a few factors that can drive the physical price of gold. Just as always, high demand results in lower supplies and pulls price and vice versa, increased supply leads to demand stagnation and price decrease.
Factor 4 – Inflation
Inflation can be also described as the rising price for goods and services. Its is not a golden rule, but higher inflation levels tend to push the gold price higher. If inflation is low, we can observe price gold deflation.
Not only does inflation influence the asset price but also shows the economic strength as well potential to grow and expand. A growing economy means expanded money supply. Assets become more expensive to purchase also resulting in higher physical gold price.
Factor 5 – Currency Movement
When we say "currency movement", we generally mean USD. Historically, the price of gold is dominated by the US dollar, which makes the currency one of the strongest asset price influencers. The idea is quite simple, well USD price moves down, the price of gold goes up. Oppositely, if USD becomes stronger, the gold price moves inversely.
What Is Gold Trading at Today?
With the global 2022 taking place, gold remains one of the steadiest assets. Generally, the price is depicted in three different formats: per ounce, per gram, and per kilo.
Today, the gold is trading at:
This material does not contain and should not be construed as containing investment advice, investment recommendations, an offer of or solicitation for any transactions in financial instruments. Before making any investment decisions, you should seek advice from independent financial advisors to ensure you understand the risks.