Top Fundamental Analysis Tools You Will Definitely Need
Fundamental analysis tools make it possible for traders to establish an in-depth business overview. They ensure a closer look at the key parameters and rations that define a company's financial health as well as investment perspectives. Moreover, some of those tools clarify the idea of stock trade value when compared to assets established by a relatively similar company.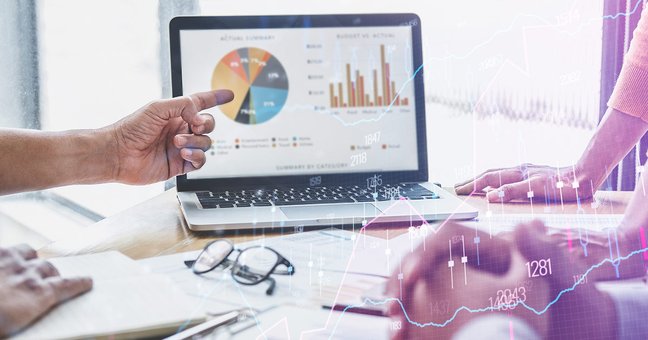 In this review, we will discuss some of the top fundamental analysis tools and software letting you consider some crucial factors such as asset management, company revenue, business production, interest rate, etc.
The Use of Fundamental Analysis in Trading
The nature of the fundamental analysis is to identify the baseline company's factors that determine the price of its share. However, it can be also used as a more robust modality to evaluate price expectations when combined with technical factors including market sentiments or relative price strength.
The main idea is to understand if the current stock price truly reflects its value while fundamental analysis software and tools will help you follow the stocks in a more accurate and closer manner.
Industry-best trading conditions
Deposit bonus
up to 200%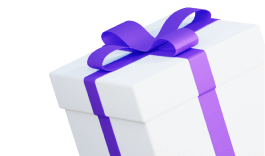 Spreads
from 0 pips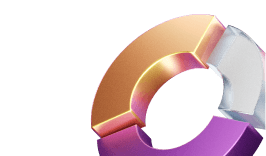 Awarded Copy
Trading platform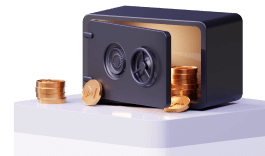 Join instantly
Check the Earnings First
When conducting analysis, traders usually need to take into account a range of data. However, the company's earning is the first thing you need to look for. The idea is to figure out how much the company can male or how much it can probably make in the long run.
While earnings can be quite hard to calculate, beginners can benefit from quarterly reports issued by major companies. All you need to do is to put all figures together. High company earnings usually mean rising stock prices, which means higher dividends for investors. Otherwise, if earnings are decreasing, investors are likely to get rid of stocks as soon as possible and sell them, which inevitably leads to a price drop.
Essential Fundamental Analysis Tools
Analyzing a company usually means working with tons of data. And earnings are not the only factor that can play a vital role. This is why you might need to use more instruments to have a complete picture of the stock value.
Some of the following can be found on various sites and platforms. ON the other hand, it will not take you long to figure out how to calculate all those ratios yourself. So, here are some of the most important fundamental analysis tools and factors to consider:
EPS. The abbreviation stands for earnings per share. The idea is to combine the number of a company's shares with its earnings. With EPS, you can see how much earnings are assigned to each share.
P/E. The Price-to-earnings ratio makes it possible to compare earnings per share to the company's current sales price.
PEG. Projected earning growth is a tool to see how the stock rate can grow over a 1-year earning period.
P/S. If you need to evaluate the stock price compared to the company's revenue, the price-to-sale ratio will come in handy. Some experts also call it the "sales or revenue multiple" ratio.
P/B. The ratio considers comparing the book value (an asset value once it has appeared in the books) to the market value. To calculate the ratio, you need to divide a stock closing price by book value per share from the last quarter.
Dividend payout ratio. A good tool whenever you want to see the company's potential growth in the form of retained earnings. The ratio compares total net income to dividends already received by all shareholders. In other words, you can see if the business has extra resources to scale.
Return on equity. You may know this tool under the "return on net worth" name. No matter what you call it, the ratio is calculated by dividing net income by the equity of shareholders. It helps to evaluate the return on equity.
As stated earlier, most of these tools can be found as a part of fundamental analysis software. Stand-alone online platforms offer access to their resources and all ratios to evaluate technical and fundamental factors. Some of the most popular services include FinBox, SimplyWall, WallStreetZen, and some more. They can meet beginners' needs as they do not require special skills. On the other hand, most of them are paid. They offer plans costing up to $200 for tools you can handle your own at no cost at all. As stated earlier, it will not take you long to figure out how to calculate any of the above-mentioned ratios.
The Bottom Line
Fundamental analysis tools can be very handy. However, they are just numbers and never guarantee precise data. No ratio can provide all the info traders need. Use these numbers as a benchmark for the investment picture you want to have. Besides, those instruments will help you compare and measure targeted companies.
This material does not contain and should not be construed as containing investment advice, investment recommendations, an offer of or solicitation for any transactions in financial instruments. Before making any investment decisions, you should seek advice from independent financial advisors to ensure you understand the risks.