Backtesting in MT4 – A Beginner Guide
Backtesting in MT4 is a simple process that does not require much configuration or technical knowledge. This is why it is a perfect option for beginners to see how the expert advisor would behave in the past considering essential historical data on stocks or some other traded assets. However, most newbies still wonder how to backtest in MT4, as they do not know what to start with.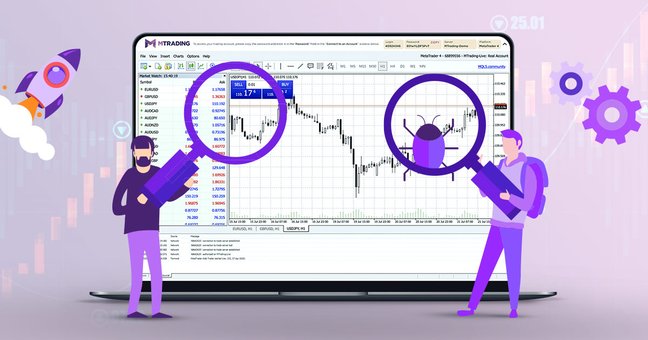 In this article, we will review some of the main backtesting hits and misses, what it is necessary for, and actually how to run backtesting with MT4.
What Is Backtesting and How Does it Work?
Backtesting literally means working with the expert advisor integrated into the MetaTrader platform. It is another reason why millions of users opt for this automated trading software with dozens of comprehensive tools and utilities that make the trading process running smoothly.
When we say "backtesting with MT4", we actually mean running the built-in expert advisor using the generated historical data to see how it would behave in the past considering current financial market conditions. If performed properly, the process makes it possible to see how the asset will perform in the nearest future.
Industry-best trading conditions
Deposit bonus
up to 200%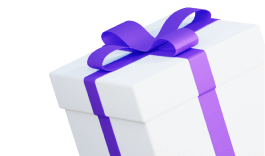 Spreads
from 0 pips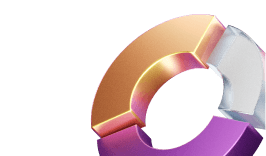 Awarded Copy
Trading platform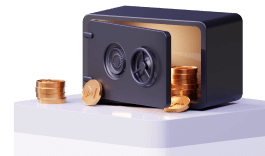 Join instantly
However, traders should clearly understand that past results never guarantee a favorable outcome in the present. Even 100% profit in 1 year with a 1% possibility of drawdown does not mean the situation will be the same in reality. Backtesting can be misleading and result in serious losses. You need to keep that in mind before entering the market to take action.
Pros of Backtesting on MT4
Utilizing an integrated MT4 expert advisor for backtesting may bring some obvious benefits:
Strategy Testing – you get a great chance to test a chosen strategy and reveal its profit potential. At some point, all traders come up with a splendid idea but a few know how to test it before implementing it under real market conditions. Experienced traders prefer testing them manually. However, it can be very time-consuming. Beginners can benefit from advanced backtesting software to prevent crucial mistakes. They can try various instruments taking into account different market conditions.
Error Detection – experienced users can utilize backtesting in MT4 to detect specific program errors or bugs. It helps to debug a trading tool before leaving a demo account and investing real money.
Essential Data – Backtesting helps to generate more data and market info to ensure better results. Although they do not guarantee success, they still provide some insights and possible results through the expert advisor. For instance, once can get a total amount of loss or profit, won and lost trades percentage, executed trades, etc.
Identify Strategy Weakness – none of the trading strategies is perfect. However, with MetaTrader, you can evaluate potential risks and detect weak sides of a chosen tactic. This is where some backtesting tips may come in handy.
Cons of Backtesting on MT4
Unfortunately, backtesting with MT4 gas some crucial downsides you need to keep in mind while using the platform:
Reality can be different – real market conditions can be different from what you have experienced while backtesting in MT4. The market is changing all the time. Besides, we should take into account real-time server connection, the quality of order execution, and some other factors.
No result guarantees – past performance does not guarantee the same outcome in present. For this reason, beginners are supposed to review the results with doubts. If the expert advisor shows poor results during backtesting, it is hardly a good idea to use in a real account. On the other hand, the flawless performance brings some possibilities of success during real trade execution.
How to Backtest in MT4?
The process itself is quite simple. It does not require any skills or experience. You will only need to follow these easy steps:
Run MetaTrader.
Open the Strategy Tester (you can press Ctrl+R).
Find the expert advisor in the drop-down list.
Indicate the timeframe and select the currency pair.
Select the start and end dates.
Configure additional input parameters.
Press the Start button.
The expert will be launched automatically to process historical data and come up with the current results. Make sure the historical data you use is accurate. Otherwise, backtesting in MT4 will make no sense.
The Bottom Line
When traders say "backtesting", they mean testing their experimental strategies based on historical data using the expert advisor integrated into MT4. It is a fast, simple, and automated way to test your potential strategy success. At the same time, the process requires accurate data and proper implementation. Besides, it never guarantees profit or success under real market conditions.
This material does not contain and should not be construed as containing investment advice, investment recommendations, an offer of or solicitation for any transactions in financial instruments. Before making any investment decisions, you should seek advice from independent financial advisors to ensure you understand the risks.