Introduction to Cybersecurity: Ways to Keep your Trading Safe
While the popularity of online trading keeps growing, it becomes extremely intertwined with cybersecurity. Most of us have heard this term but a few really know how cybersecurity works and why it is important. The expansion of the Global Web has led to increased data flows in various fields including finances, eCommerce, IoT, etc.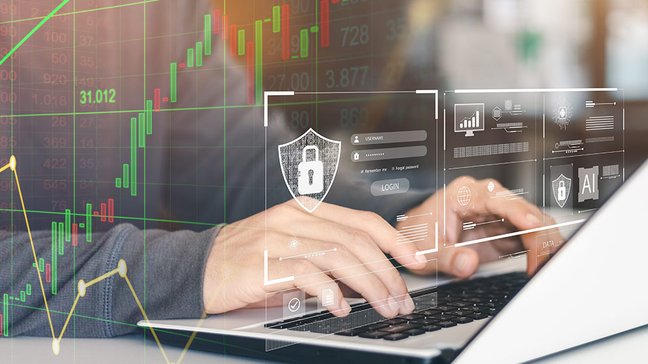 More and more people start using their computers to connect to the global market and start trading. As a result, their devices, servers, and electronic systems call for enhanced protection means. Today, we will try to clarify the cybersecurity meaning, the types of cyber threats, and practical tips to avoid them.
What is Cybersecurity?
As we have stated earlier, the cybersecurity definition describes means and approaches to protect different electronic systems including mobile devices, computers, data servers, and so on. To understand how it all works, we need to identify some of the main cybersecurity categories.
The main classification includes the following:
Network security. A well-known practice of protecting a particular computer network from outside intruders. The technique involves tools to keep the network safe from either opportunistic malware or directly targeted cyberattacks.
App security. It works similarly to the previous cybersecurity category. The main difference is that it is focused on applications. While different apps keep or provide access to specific data flows, they also call for reliable safety means. So, it is very important for app development teams to focus on safety in the stage of app design and prototyping. Effective cybersecurity starts in the early stages.
Data security. One of the most actual means designed with a focus on data privacy and integrity protection.
Operations security. The approach considers safe information storage and sharing within a corporate network.
Industry-best trading conditions
Deposit bonus
up to 200%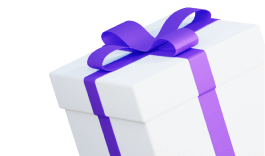 Spreads
from 0 pips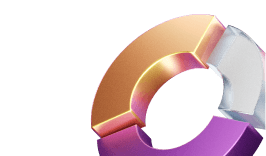 Awarded Copy
Trading platform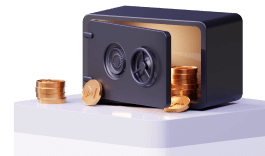 Join instantly
Additional security means involve practical approaches. They include end-user education to keep all stockholders connected and aligned. Additionally, companies may need disaster recovery or business continuity services to get back on track.
Major Types of Cyber Attacks and Threats
As online traders and regular web users, we are generally focused on the first three cybersecurity categories. To keep our actions safe from various digital threats, we need to recognize them.
Malware
Malware refers to the "infected" or malicious software. Millions of users look for specific soft and tools to improve their trading or daily web surfing. Often, hackers develop software intending to damage users' devices or data. The most widespread malware is delivered to the end-user via malicious email attachments and links.
Malware types include:
Trojans – recording programs that track users' actions or collect data.
Spyware – captures credit details and users' actions online.
Viruses – a dangerous program that is able to attach itself to different files, apps, and device systems.
Ransomware – is a new type of malware that has become extremely popular with attackers over the past few years. The program steals users' data. To get it back, users must pay a ransom.
Adware. Cyberthreats may be hidden inside ad banners to be later spread across your computer systems.
Phishing
Another popular cyberattack is when hackers send an infected email to a target user to steal the corporate data from the company's dataset. The main mission is to access users' or organisations' credit and financial data.
SQL Injection
It appears that some applications can be vulnerable to this particular type of threat, especially when it comes to data-driven systems. Attackers can regain user access via the malicious SQL statement letting them keep control over the most sensitive pieces of information.
These are some of the most popular types of cyberattacks. Of course, there are some even more complicated hacking techniques that we are not going to describe here. The good news is that online traders just like any other user can use simple ways to protect themselves from cyberattacks.
Safety Tips to Avoid Cyberattacks
The following refers to both individual users and businesses. First of all, it is very important to keep all your software and OS updated and running smoothly. Secondly, users can benefit from a variety of anti-virus tools introduced by some big and reputable industry names. Beginners must never underestimate the importance of creating a strong password that is hard to guess. Never open strange emails with unknown attachments or unusual ad banners, do not click on links sent by people you do not know. Another tip is to avoid using public Wi-Fi networks when accessing sensitive data. Publicly-accessed networks always keep users quite vulnerable.
This material does not contain and should not be construed as containing investment advice, investment recommendations, an offer of or solicitation for any transactions in financial instruments. Before making any investment decisions, you should seek advice from independent financial advisors to ensure you understand the risks.