Investor relations or IR for short is a separate department that acts as a specific business division. As a rule, it is represented by a public organisation. Its main mission is to deliver accurate and clear information about how a company is doing.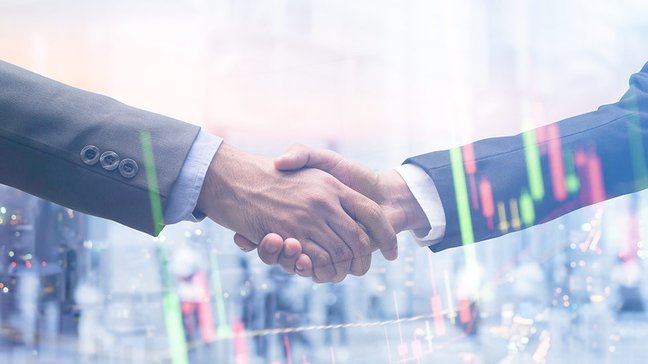 In this article, we will explain how stock investor relations work and why traders actually need them.
What Are Investor Relations?
The IR describes the company's affairs in the most accurate way. The information can be used by investors to make well-informed decisions and evaluate the company's investment potential. IR is generally used by both institutional and individual traders.
The following points are necessary to take into account:
IR is an in-house institution that provides information on the company's affairs.
The department operates in a close connection with the accountant department to provide the most accurate data. The Investor Relations division also cooperates with other departments such as executive managers, legal specialists, etc.
IR works tightly with PR to provide recommendations on regulatory and financial changes.
Who Investor Relations Work
When it comes to stock investor relations, traders look for the crucial data that can help them evaluate the profit potential of the company. The information makes it possible to decide if it is a good idea to invest in publicly traded stocks. The IR department is the one to provide this essential data.
As a rule, it refers to the PR branch or operates as a separate sub-division. The main mission is to establish effective feedback and communication between a company and shareholders, investors, and other members of the financial community. The division is generally created before a company starts trading stocks on public during the IPO stage (pre-initial public offering). This phase involves:
Conducting financial audits.
Establishing corporate governance.
Generating feedback from potential investors.
In other words, an IPO is a kind of prototyping phase. It helps to create proper communication and informational channels as well as a well-arranged PR structure.
Example: a company decides to create the IR division. At the stage of IPO, some traders become interested in its investment potential. They require more details about the company including both quantitative and qualitative. This is where the investor relations department provides an accurate product description featuring financial statements, stats, organisation structure of the company and other vital information.
Requirements to Consider When Launching Investor Relations
To understand the main requirements, we need to identify the main duties IR specialists are responsible for. Generally, they are tasked to coordinate and hold meetings of shareholders. It also includes arranging releases and press conferences, launching analytical briefings, publishing financial reports, and more.
Considering the above-mentioned tasks, the main requirements for the IR team include tight integration in the accounting system of the company via the legal and accounting departments. Additionally, proper investor relations functionality must be supported by close cooperation with the pool of executive managers, COOs, CFOs, and other operating and executive specialists.
The Bottom Line
Investor Relations is a crucial department that can play a vital role in the communication process between potential investors and the company. IR's main mission is to create an attractive and favourable public opinion and generate clear data to identify investment opportunities. The way the IR team performs will influence the overall interest from the investment community.
This material does not contain and should not be construed as containing investment advice, investment recommendations, an offer of or solicitation for any transactions in financial instruments. Before making any investment decisions, you should seek advice from independent financial advisors to ensure you understand the risks.