IPO meaning in stock market can be defined as the Initial Public Offering. It introduces a list of shares that are available for purchase by the general public via a stock exchange. In other words, it is the list of assets sold directly by the company to the public through a stock exchange.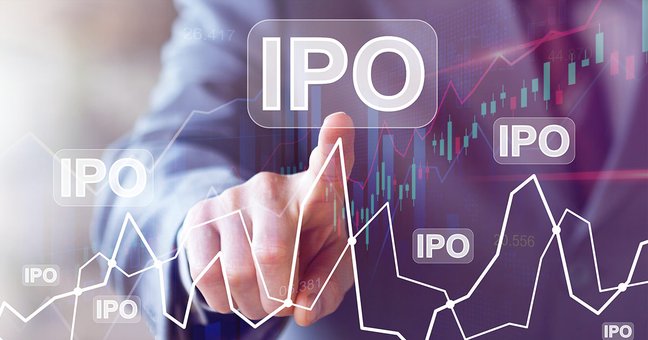 For some people, an IPO seems to be an award-winning opportunity to make big cash. Others think it is nothing but a waste of time. Generally, IPOs are generated by high-profile organizations. However, it does not mean they are reliable enough in terms of long-time investment, which makes IPOs quite a risky trading tool.
What Is IPO and How Does It Work?
The first thing investors should clearly understand is how challenging and time-consuming the process of going public can be for any company despite the size or revenue. First of all, the process involves tons of paperwork, as the organization is obliged to meet SEC requirements having accurate financial disclosure. Secondly, companies need to be well-prepared for growing public scrutiny.
To avoid such stumbling blocks, private companies commonly deal with intermediaries or, better to say, underwriters in the face of investment banks or other financial institutions that make it possible for organizations to set the initial share price for the upcoming IPO. Financial banks complete all the paperwork for the company, create required documents for potential investors, and arrange scheduled meetings also known as roadshows.
When the initial IPO price is finally set, the underwriters can issue shares on behalf of the company. From this very moment, stocks can be accessed by the public and traded on a stock exchange.
Crucial IPO Terms to Remember
If you choose IPOs as the main asset for investment, you will need to learn a couple of special terms in order to understand the process:
Issue price – a set price at which investors can buy stocks before IPOs will be traded on the public exchange.
Common stocks – assets that entitle holders to vote for organization issues as well as earn revenues in the form of dividends.
Lot size – the lowest shares volume one can bid within the available IPO. If an investor looks for a bigger number of stocks, he or she is supposed to bid on several lots simultaneously.
Underwriter – an investment or financial bank manages the process for the company that issues an IPO.
Price band – a range in price to bid for shares available within an IPO. Both a company and an underwriter can set the price band. What's more, it can differ depending on investors' category.
Preliminary prospectus – a detailed financial disclosure provided by the company in form of a document that includes implemented business strategies and modalities, historical and financial data, recent results and future statements, management tools, etc.
How Safe is an IPO for Investment?
Like any other asset, IPOs carry specific risks for investors. What's more, some experts say it is safer to purchase shares issued by respected and well-established public companies. As a rule, private companies provide little data within the financial disclosure making it hard to define their trustworthiness. In other words, as an investor, you will have to make decisions with many factors and variables undefined.
This material does not contain and should not be construed as containing investment advice, investment recommendations, an offer of or solicitation for any transactions in financial instruments. Before making any investment decisions, you should seek advice from independent financial advisors to ensure you understand the risks.