More and more people are eager to start a professional Forex trading career. However, a few realise how hard and challenging it can be. With the development of online trading platforms, taking the forex trading career path has become much easier. At the same time, beginners should consider all the risks involved as well as stumbling blocks on the way to becoming a full-time trader.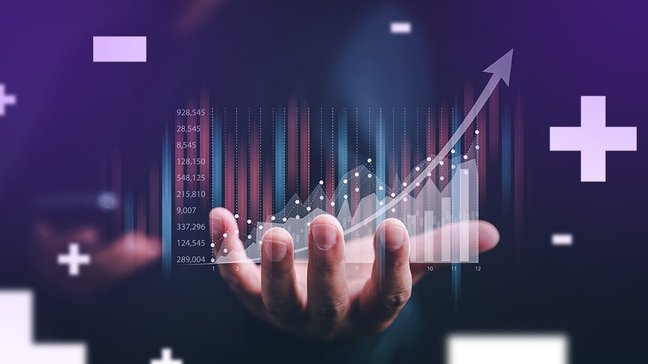 In this article, we will review some major advantages and disadvantages of looking for full-time forex trading jobs. Beginners will have a chance to decide whether it is worth it or not.
Benefits of Starting a Professional Forex Trading Career
We are going to start with some obvious advantages. Modern technologies managed to simplify the process letting beginners with actually little or no skills access the financial market and start trading. This is possible after the introduction of automated trading platforms and more flexible solutions in the face of copy trading.
As for the main benefits, they include the following.
1. Enhanced Flexibility
The times of overcrowded trading floors and trading desks are almost gone. Anyone can access the financial market round-the-clock despite the location. This fact makes trading even more flexible, as every participant can develop his or her own schedule considering specific trading hours during business days and weekends. Sometimes, it is possible to combine trading with other responsibilities and maintain a daily routine as usual.
2. Easy Start
Starting a professional Forex trading career is very easy these days. One does not require to get a degree. Special skills and background are not a must-have though you are still recommended to learn some basics. The Global Web offers numerous sources of trading education with free webinars, articles, tutorials, and so on.
3. Affordable Costs
A typical trader makes profit from the spread between the currency pair. It means zero commissions though some brokers can still charge specific commissions for their services when trading commodities or stocks.
4. Market Liquidity
The overall volume of traded assets accounts for more than $6 trillion daily. This is what makes Forex one of the most liquid and profitable markers. At the same time, this fact attracts millions of traders making it one of the most highly-traded financial markets with the biggest number of participants.
Disadvantages of a Forex Trading Career Path
Of course, becoming a professional trader is far from being a golden dream. It comes with certain risks and obstacles one should consider before taking the path. So, here are the main disadvantages.
1. The Path of Trials and Errors
It will take much time and effort before you become a successful trader. You need to be emotionally prepared for both ups and downs. Besides, working out a winning strategy that meets your trading style can also be a challenge. On the one hand, it is actually not a disadvantage, as you will be able to learn the basics and test your techniques. On the other hand, some beginners want to make profit right here right now. If you are one of them, Forex trading jobs are not for you.
2. Risks Involved
The risk of losing all your capital is the main disadvantage. Think twice about whether to become a full-time trader. Do not expect the job to be stable. If you expect it to provide cash on a regular basis to cover the next paycheck, forget it. A trader is the only person responsible for his or her gaining. It refers to risk and money management, proper strategy configuration, well-organised trading plans and templates, emotional control, and more.
3. The Chance of Fraud
With the growth of online platforms and trading services, the possibility of fraud also increases. Some brokers are not fair enough while others establish insane commissions and fees. To avoid these risks, you need to look for a trusted and time-tested service provider with the best trading conditions and security guarantees. Always keep an eye on the broker's reputation and special tools it provides. The more financial products and assets to trade you have the more chances to create a diversified portfolio.
This material does not contain and should not be construed as containing investment advice, investment recommendations, an offer of or solicitation for any transactions in financial instruments. Before making any investment decisions, you should seek advice from independent financial advisors to ensure you understand the risks.