The Difference between an Introducing Broker and White Label
Reaching out to as many clients as possible is the biggest challenge for platforms that deliver brokerage services. Apart from traditional marketing methods and channels (SEO, social media, ads, etc.), brokers use two types of agents: introducing brokers and White Labels.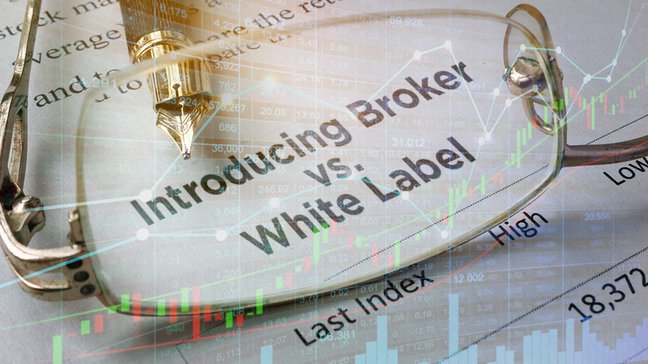 Each type helps brokers expand their customer base. For that, IB broker partners and WL get commissions and rewards. Both operate quite similarly. However, they have different levels of functionality. In this article, we will highlight the main differences between using traditional partnership programs and White Labelling.
What an Introducing Broker (IB) Does
Becoming an introducing broker is very simple. Anyone can become a IB. The process is quite straightforward. It depicts a transparent system of cooperation between a broker and a third party whose aim is to bring new clients and get rewards for their actions (deposits, lots traded, and so on).
In simpler words, an IB is the first person to meet and guide new clients to the main broker.
Generally, IBs earn commissions via several popular reward models. They include:
A fixed return for every new customer brought to the platform. Additional factors that influence the revenue may include the type of account, the size of the deposit, etc.
Revenue (spread) sharing percentage based on the volume of transactions held between a referred client and broker.
Other models include CPA, CPC, and so on.
Industry-best trading conditions
Deposit bonus
up to 200%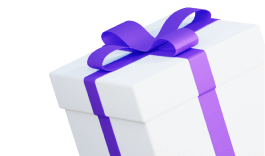 Spreads
from 0 pips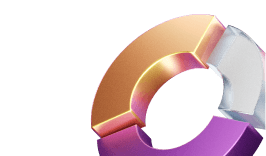 Awarded Copy
Trading platform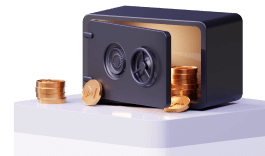 Join instantly
As a rule, an Introducing Broker is one individual. To enter the partnership program, an IB needs to fulfil specific brokerage requirements, create an account, and get access to a variety of promotion, ad, and support tools.
The main use of IBs for the client includes the following
A personal guide – an IB is the first face beginners see on the way to entering the financial market. An Introducing broker to guide newbies throughout the entire path from learning about the platform to pacing the first order. Being helpful is the main mission of IBs.
Safe trading – to become an IB, one should meet specific requirements. When they are fulfilled, traders can use IBs to benefit from safe and secure trading as well as avoid unregulated brokers or scammers.
Expert Assistance – as a rule, beginners do not have enough background and skills to start trading right at once. They do not have a well-established strategy and need someone to help them train and practice. IBs consult them on available instruments and trading conditions. They help with selecting the most suitable strategy and provide assistance throughout the entire client's investment journey.
Client support – this factor results from the previous one. Introducing brokers often act as support managers, as they are responsible for ensuring clients perform specific trading activities. Otherwise, they will earn nothing. What's more, IBs work with complaints, assist in resolving different issues, answer questions, and so on. If a trader has a technical issue (slow execution, system errors, transaction failures, and so on) IBs are the first to provide fast and effective feedback.
Summing up, introducing brokers work as intermediaries between a trading platform and a client. They help newbies to get started and guide them further to place their first orders and make their first profits. This is how IBs earn commissions.
What a White Label (WL) Does
Although WL works almost the same way as IB, it has another aim. Besides, White Labelling is a more complicated system, as WLs basically provide brokerage services on their own as a stand-alone brand.
In simpler words, White Label means creating and promoting an individual brokerage brand. It does not drive traffic to the main broker. WL's aim is not to refer clients but to attract traders to his or her personal company. Instead, WL signs an agreement with the main broker to use its resources and provide White Label users access to the trading platform under another brand.
Generally, White Labels can be of two different types:
Limited WL – it represents a rebranded platform provided by the main broker but with certain restrictions. For example, a limited WL cannot accept deposits. It means limited facilities for the client and fewer options to ensure flexible operations.
Full WL – it gets a self-branded trading platform in addition to transaction functionality. It can receive deposits and let clients withdraw directly from the platform. Additionally, full WLs are responsible for managing customers' accounts, wagering requirements, and other terms.
The Bottom Line
On the one hand, IBs and WLs have similar responsibilities and tasks. In reality, becoming an IB is a simpler and more hassle-free way to start earning commissions and delivering traffic to the main broker. As an introducing broker, you do not have to deal with technical issues or account management. Your main task is to help new clients start trading, assist them in fine-tuning their trading strategies, and get commissions for different actions.
White Label comes with more responsibilities and difficulties. The main aim here is to create a stand-alone self-branded brokerage service, which can be hard to run, especially considering the growing competition in the niche. Instead, you can choose a well-established and trusted platform with the best trading conditions and join a broker partnership program.
This material does not contain and should not be construed as containing investment advice, investment recommendations, an offer of or solicitation for any transactions in financial instruments. Before making any investment decisions, you should seek advice from independent financial advisors to ensure you understand the risks.