With so many trading challenges, 90% of amateurs lose their capital when entering the Forex market for the first time. What's more, 80% of beginner investors will never make it within the next two years. Most of them leave due to current trading challenges that show how their initial perceptions and expectations differ from what they have to face in reality.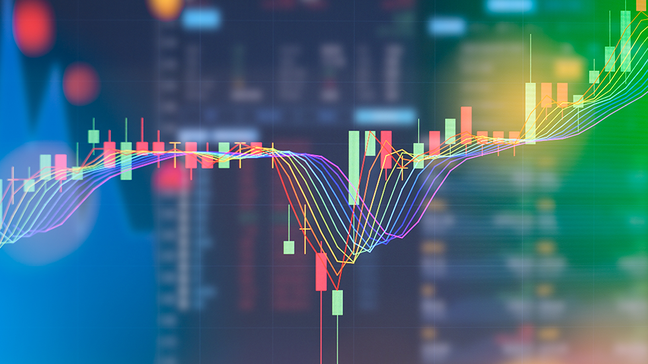 Aiming for fast cash and huge gains right at once has hardly anything in common with trading. Success requires much time, effort, and funds not to mention specific stumbling blocks on the path to wealth. In this article, we will review some of the top trading challenges and possible ways to overcome them.
1. Forex Challenges – Inefficient Strategy
One of the main and most disruptive Forex trading challenges is when a chosen strategy does not work. Well, you are the first one to blame. Every approach requires thorough testing and time to sharpen it and make it successful. Exiting the market too early leads to missed trades the same way as entering it too late.
How to overcome: In order to stay in the running course, you need to have a fixed trading plan with major market exit/entry signals identified and set beforehand. Besides, you need to trust a chosen tactic. Do not interfere with the process. Let your strategy take its time and eventually bring you to a profit.
2. Forex Challenges – Not Making Too Much
Trading on Demo and Live accounts is different. Everything changes when it comes to real money and decision-making under real-market conditions with real funds to invest. The market generally does not meet beginners' expectations of fast and huge profits right away.
Most amateurs enter the market with high ambitions. After some time, they are not just as enthusiastic. As a rule, it happens due to a lack of preparation activities. A chosen strategy must be well-tested and validated.
How to overcome: Still, practicing with a demo account will be very useful. At least, you can try out various approaches without hurting your wallet. We recommend using a Live account only when you are 100% sure and confident with your trading skills. Keep in mind that your success when trading on a Demo account does not necessarily mean you will have the same results on a Live account.
3. Forex Challenges – Inability to Control Emotions
This is one of the most common trading mistakes beginners generally make. This is where trading psychology concepts will come in handy. They dictate you to keep feelings under control and stick to the plan whatever happens. Fear and greed can have a huge impact on every decision you make.
How to overcome: the only way to cope with this trading challenge is to stay faithful to the trading strategy and plan you have worked out. It will help you make decisions that are profitable.
4. Trading Challenges – Charts Look Senseless
Forex trading supposes using and reading different price charts and patterns that ensure a deeper market overview and accurate decision-making. On the one hand, a beginner may find it hard to understand the information they provide. On the other hand, these are essential skills that will ensure your success. Besides, learning how to read Forex charts is quite simple.
How to overcome: chart reading requires proper learning and practice. With most indicators already integrated into your MT4, you can do it without harming your capital. Search for the information on the web, watch education videos, etc.
5. Trading Challenges – Trading Addiction
The following factors show that one cannot stop trading:
A strong desire to trade more to get wealthy faster. Beginners have a common delusion. They believe that more profits come with more trades.
Chasing losses is another common factor of overtrading. It means a trader places one order after another in an effort to recoup the loss.
They wish to double or even triple current profits guided by greed.
How to overcome: first of all, you need to stop, chill out and stand back for a while. Return to the safest trading conditions and start following your plan.
This material does not contain and should not be construed as containing investment advice, investment recommendations, an offer of or solicitation for any transactions in financial instruments. Before making any investment decisions, you should seek advice from independent financial advisors to ensure you understand the risks.