The meaning of stock exchange defines a centralized platform where people can trade public shares established by private and public organizations. Stock exchange meaning is often mistaken by beginners who think that the term refers to any type of exchange. Well, it is not true, as the stock exchange is a location where you can buy and sell assets limited to only stocks.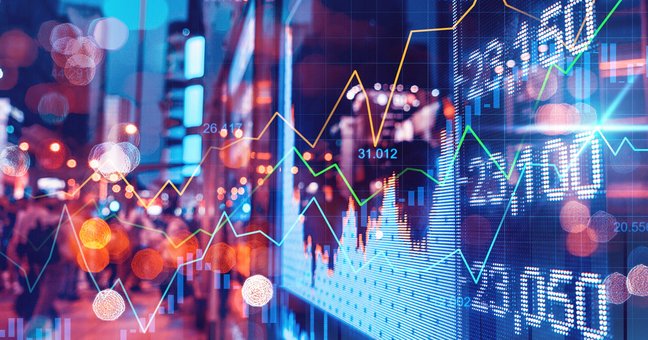 In this article, we will try to figure out what is meant by stock exchange along with its major pros and cons as well as the way it differs from over-the-counter methods of trading different financial instruments and shares in particular.
The Difference between Stock Exchange and OTC
While OTC methods involve trading assets directly between two parties involved, the stock exchange considers mediated trading, which means stricter requirements and regulations established for both speculators and investors.
What's more, if a company wants to get listed on a stock exchange, it is supposed to meet various requirements. Which is quite a challenge. Some of them involve NASDAQ requirements, which means an organization should have at least $70 million market value to get listed. These requirements can be different depending on the exchange location. For instance, to get listed by Wall Street, the market value must exceed $100 million.
Stock Exchange Examples
Investors or speculators may choose from multiple platforms located across the globe. They include major stock exchanges as well as smaller ones. The biggest share and stock marketplaces are located in:
New York (NYSE);
Tokyo (JPX);
London (LSE);
Shanghai (SSE);
Bombay (BSE).
Stock Exchange Pros and Cons
Both companies that are listed and individuals seeking profitable trading opportunities can benefit from a stock exchange. At the same time, it might come with specific downsides that you also need to take into account.
Pros:
A listed company earns recognition, trustworthiness, and prestige, especially when appearing on major platforms in NY or London.
Stock exchanges offer various regulation tools to keep both investors and companies safe from default, although it may still take place.
Companies may attract additional funds and extend.
Traders can benefit from faster and simpler ways to complete orders with the help of online brokers.
Cons:
A company is supposed to meet a set of specific requirements to get listed. The process may take much time and effort not to mention financial and other resources. What's more, an organization must continuously correspond or meet those requirements throughout all the period while being listed.
Investors can make a good profit but no one will ever guarantee stable revenues, as many factors can affect the success. They include market volatility that is affected by geopolitical and economic situations.
From time to time, even major stock exchanges may crash. Although such disasters take place quite rarely, there is always a risk of losing big.
The best way to overcome all potential cons and downsides is to implement effective risk-management strategies. What's more, at least a prior understanding of stock exchanges or traded assets is needed. Learn how to trade stocks and get ready to enter the financial market with a solid background.
This material does not contain and should not be construed as containing investment advice, investment recommendations, an offer of or solicitation for any transactions in financial instruments. Before making any investment decisions, you should seek advice from independent financial advisors to ensure you understand the risks.