The labor force participation rate is a key metric that refers to fundamental analysis. It can be used to track the underlying country's workforce activity. The tool measures the working activity of residents aged 16+. At the same time, it depicts people who stopped working but are still willing to find a job. This is how the labor force participation rate is different from the unemployment rate.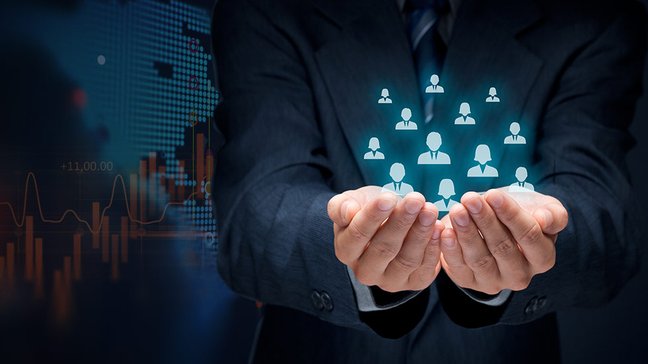 The metrics are a useful indicator for long-term investors eager to evaluate the economic situation in the country. It can be a vital tool, as it is influenced by not only economic but also social and demographic factors that also appear to be key fundamental parameters.
What Is Labor Force Participation Rate?
As stated earlier, the labor force participation rate is a metric to analyze a country's employment and unemployment level. The main advantage of this instrument is the ability to track not only people who are currently employed but also those who are job-hunting at the moment.
The parameter does not cover people who are institutionalized for any reason or refer to military members. Experts consider it a more reliable tool when compared to the unemployment rate, as the labor force participation rate includes also those who have given up looking for work outside the home. At the same time, experts recommend investors use both metrics together for maximum efficiency and a deeper labor market overview.
Here are some key issues to keep in mind:
The rate depicts all people of working age who are either employed or seeking a new job (the data is shown in percentage).
The metric can deliver some more perspectives in reference to the economic state insights and data if compared to the unemployment rate.
The rate can be influenced by three major factors: demographic, economic, and social.
The rate has been steadily declining since 1990.
How to Find Labor Force Participation Rate?
Investors can find ready-to-use rates provided as major economy insights with additional fundamental analytics. Another way is to apply the labor force participation rate formula and calculate the metric yourself. No matter what option suits you best, you need to be well aware of three major factors that can affect the rate greatly.
Demographic Factors
The first thing that can influence the labor force participation rate is the number of people who are about or have just entered the retirement age. The bigger cohort will leave the working-age; the more rapid fall in the rate can be observed.
Additionally, the metric can fall because of new educational requirements. Today, people can attend universities and other educational establishments at a younger age. We should also take into account steady-streaming baby boomers, which negatively affects the rate of working-aged people participation.
Economic Factors
This factor is of major priority for investors looking for additional market insights. It appears that both long and short-term economic trends can have a different influence on the rate. If we speak of long-term trends, we need to consider such factors as accumulation and industrialization.
With the rise of industrialization, more people are involved in labor participation, as this particular factor leads to a growing amount of work opportunities. On the other hand, accumulated wealth can decrease the number of working people or those who are eager to find a new job.
As for short-term trends, they mainly involve the unemployment rate and various business cycles. When a recession takes place, people are likely to be discouraged and tend to look for a new job less. The labor force participation rate drops.
Social Factors
One of the key social factors involves women with equal rights and working opportunities as men. For example, the women's labor force participation has grown twice higher since 1948 (32%) and reached 60% in 1998.
Labor Force Participation Rate Formula
If you want to learn how to calculate the labor force participation rate, you will need a simple formula:
Labor Force Participation Rate = Total Labor Force (Employed + Unemployed) / total number of civilian noninstitutionalized population
As we have already mentioned, the rate has been steadily declining since 1990. Additionally, the pandemic has also influenced it negatively with fewer people looking for a new job outside their homes.
This material does not contain and should not be construed as containing investment advice, investment recommendations, an offer of or solicitation for any transactions in financial instruments. Before making any investment decisions, you should seek advice from independent financial advisors to ensure you understand the risks.