trading comes with many different challenges. Although beginners hardly face the lack of educational and practical information on the web, it generally covers baseline issues. At some point, you might need advanced tips and tricks developed to help newbies improve their trading techniques.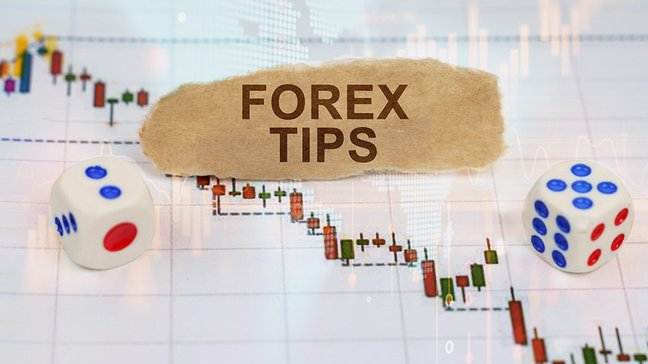 It all starts with establishing a clear and effective forex trading plan. It will mainly depend on the trading strategy you prefer. Long-term investors opt for bigger timeframes and fewer trades while scalpers have to deal with bigger traded volumes daily. An underlying tactic defines your plan. At the same time, there are some crucial trading tips for beginners that can work out despite a strategy.
So, here are our 4 essential tips every trader should know despite the background or track record.
Tip 1 – Set Targets Ahead
To develop a successful trading style, you are supposed to define goals and set clear targets early on. It is not just you who enter the market and start earning right away. trading is much more challenging.
So, a beginner should identify specific goals and constantly keep them in mind. Many newbies make a common mistake and apply a give-it-a-shot approach. This will lead to losing. Having well-defined and properly organized goals will make it possible to develop a transparent and effective trading template.
Having clear goals in mind will let you decide on the best-matching trading approach with a set of instrumentation, technical indicators, chart patterns, and toolkit that meets your needs.
Tip 2 – Develop a Consistent Methodology
Some tips and tricks are not that hard to apply. Others can be used only when you gain enough experience. Being consistent only seems to be an easy trick. However, a few traders can handle it. The main idea here is to set a list of crucial parameters you want to consider before entering the market with a specific position or executing the trade.
What factors do you need? They may include:
Specific economic markers.
Fundamental parameters.
News, press releases, etc.
Markets are moving constantly. What's more, they are affected by a variety of internal and external factors. So, your mission is to define how you are going to track and process those factors depending on an established methodology.
Tip 3 – Expectancy Calculation
With so many different trading tips for beginners, newbies often ignore one of the most important tricks. It will be wise of you to calculate expectancy. This step will help you define if a chosen system is reliable enough.
Of course, none of the tools guarantee 100% safety in the market. At least, you can have a full picture of all your successful and lost trades. To calculate expectancy, you can use the following formulae:
E=[1+( L /W )]×P−1
Where L is the number of trades you lost and W is the number of won trades.
tip 4 – Use Smaller Losses to Manage Risks
The main rule is to avoid investing more than one can afford. In other words, you should always know how much money you can dedicate to trading. Make sure you will never face budget emergencies even in case of a failure, as markets can be very unpredictable.
Keep a separate amount of cash to cover your regular bills and maintain your daily financial routine. Do not rush to invest all you have in the first potentially profitable trade you come across. trading is all about patience and discipline. If you have them, your strategy will eventually bring you better results.
The Bottom Line
With our trading tips for beginners, you can develop and improve your trading approach despite the concept you prefer. Besides, they can also be used as risk management tools that will keep you away from losing all your capital right at once. Do not expect the market to be a simple and fast way to make fast cash. It requires specific knowledge and background that are mostly obtained through traders' personal trials and errors.
This material does not contain and should not be construed as containing investment advice, investment recommendations, an offer of or solicitation for any transactions in financial instruments. Before making any investment decisions, you should seek advice from independent financial advisors to ensure you understand the risks.