Steps to Plan Successful Long Term Trading Strategies
Experienced traders consider long-term trading strategies as one of the safest ways to make a profit in the financial market. The idea is very simple. Unlike scalping or medium-term trading, here you are supposed to take into account trends and price movement having a big picture in mind.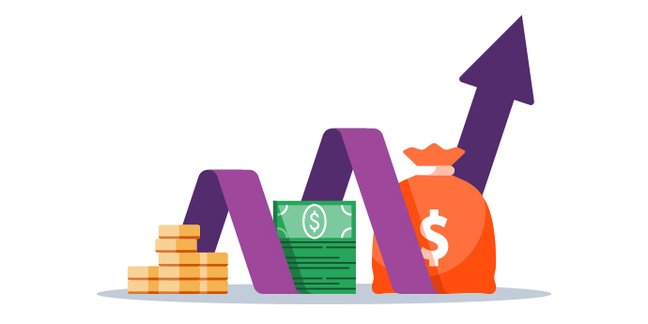 The concept requires holding positions for months or even years. So, a trader has to be patient enough and a solid financial background. Trading long is not as easy as it may seem. On the other hand, it may let you bear fruit in case of proper implementation, trading experience, and the ability to spend years closing a single position.

What Are Long Term Trading Strategies and How They Work?
As we have mentioned earlier, long-term trading requires considering a bigger picture. The tactics call for proper planning and precise execution. The main difference between the concept and shorter trading is the fact that long positions have more chances to become successful for the trader. However, you should be prepared to go on for days, weeks, months, or even years.
The strategy is also known as positional trading. The idea is to hold a single position for a longer-term. Despite the potential profit, the approach can turn out to be a challenge. First of all, your personality type must match long-term trading.
Secondly, you need to keep patience and stay calm for a long time. Trading on impulse will never work out. Last but not least is to have the in-depth financial knowledge and the ability to use various financial indicators, charts, signals, etc.
Long-term trading is all about FUNDAMENTAL ANALYSIS. A trader must take into account multiple factors (political, economic, unemployment, interest rates, etc.). If you can handle this, the strategy will deliver a set of trading benefits out of the box.
Industry-best trading conditions
Deposit bonus
up to 200%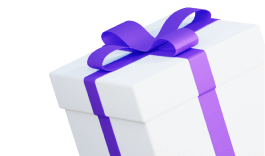 Spreads
from 0 pips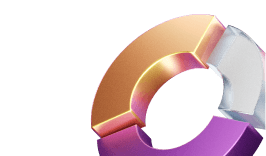 Awarded Copy
Trading platform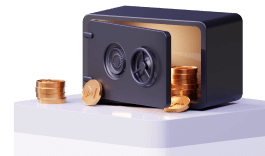 Join instantly
Reasons to Opt for Long Term Trading Strategies
The following benefits make it clear why the majority of experienced traders consider long-term strategies the safest and most reliable way to make some good money:
Minimized Stress – going "long" is less stressful if compared to shorter trading strategies. You do not have to watch small and fast changes round the clock. It results in less stress.
Reduced Risks – what would you choose: holding several long-term positions or handling multiple deals without a shorter time frame? The first one seems to be more like a way to earn passive income.
Less Time-Consuming – long-term trading requires less time for implementation than shorter concepts. You do not have to sit in front of the laptop for hours waiting for the slightest price move. Once you have evaluated the market force, you leave it for some time.
Lower Initial Investments – while short-term trading comes with lower profit, the more you invest the more you will get. The situation with long-term trading strategies is a bit different. It is up to you whether to target 100 or 200 pips with a minimum initial capital.
More Effective Stop Loss – stop losses appear to work more efficiently when it comes to trading long. For example, with scalping, the trade ends once the stop loss has been activated. But a longer approach provides more room for maneuver even if the financial market is performing dips and spikes.
The approach comes with even more advantages. For instance, traders may benefit from avoidance of spread cost, as you run only one trader for a long time. There is no sense to consider spreads. On the other hand, there are plenty of other aspects you need to take into account.
Issues to Consider When Using Long-Term Trading Strategies
It is clear that longer trading requires better preparation and deeper financial knowledge. It is all about proper planning and market evaluation in the long run. So, to succeed, you need to keep an eye on the following factors:
Interest Rate
Having a bigger picture in mind means watching the interest rate closely. Long-term trading comes with so-called rollovers. They define either you are going to earn or pay a bit of interest. This one mainly refers to currency pairs. The idea is to buy stronger currencies against weaker ones.
Financial Fundamentals
This one considers tracking and over viewing various factors that influence the global economy in any way. Those factors may include:
CPI;
Unemployment Rate;
Interest Rate;
Political and Geopolitical Situation.
All the above-mentioned will let you overview the bigger picture more clearly.
Technical Analysis
You cannot go anywhere without technical analysis despite the strategy you opt for. Long-term trading is not an exception. Prepare to use all possible instruments to support your trade despite the asset. Get ready to make the most of the charts, indicators, different forms of analysis, weekly and monthly charts, etc.
Long-Term Strategy User Tips
You are almost ready to get started. But first, let's' have a look at some baseline tips that will let you avoid common mistakes amateurs make when opting for longer trading concepts.
Change Your State of Mind – long-term trading has nothing in common with scalping. So, if you love for all that buzz and messing around, this particular strategy is not for you. Patience, analysis, and self-confidence define success.
Set Stop Loss and Profit Target – you are supposed to define the predetermined upper level as well as the lowest point of pips beforehand.
Stick to our Strategy – to work out a winning strategy, you need to do the research. A good idea is to try it out with zero investment. This is where a FREE DEMO ACCOUNT will come in handy. Once you have tested your strategy under real-market conditions, you can open the LIVE ACCOUNT and earn real cash.
Follow Weekly Charts and Trends – while long-term trading is less tempting, you may only check with weekly charts. They provide a clear and longer-range overview. The same is with rends that make a more significant weekly move.
Long-term strategies can bring you to success. The approach will definitely pay off. It comes with higher returns if compared to shorter trading. But the concept will work out only if you are able to overcome the excitement and the buzz around scalping. The only way to succeed here is to leave the nature of short and medium-term trading behind. And, of course, never stop learning.
If you lack trading experience or don't have time to search for the right strategy, you can copy deals of pro traders automatically with the Copy Trade service.
This material does not contain and should not be construed as containing investment advice, investment recommendations, an offer of or solicitation for any transactions in financial instruments. Before making any investment decisions, you should seek advice from independent financial advisors to ensure you understand the risks.