Gold scalping is a way of trading gold metal commodities in different ways. While the yellow metal is still one of the most traded and profitable instruments, investors can benefit from the daily-price high moving averages. Additionally, gold scalping trading system benefits involve increased asset volatility, which makes it possible for traders to generate significant profits in the short timeframe.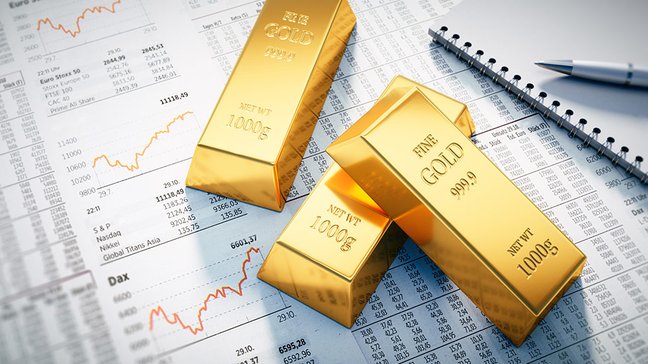 In this article we will discuss how the gold scalping strategy can be risky but still a good choice for those who anticipate higher gains if compared to those generated when buying or selling the precious metal physically.
Gold Scalping Trading System Explained
To establish gold scalping, you will need a typical Forex trading platform such as MT4. Here, gold is represented as the XAU symbol. We should also state that the gold price is generally linked to the USD. In other words. The pair you look for in the trading platform should be XAU/USD. In other words, here we have the asset using USD as the counter price.
To make sure you have the opportunity to use a gold scalping strategy, check if a chosen broker has the XAU/YSD asset in the list of instruments offered for trading. The system works quite simple:
A trader looks for a broker with low spreads on different types of commodities including the yellow metal.
A trader enters the market with either a short or long position depending on the gold technical analysis.
A trader waits for a few minutes to close the position.
If not, he or she waits until the asset price will reach the low-profit target.
Gold Scalping Strategy Types and Features
Scalpers can use several types of a chosen gold scalping strategy. Your choice will mainly depend on a set of technical indicators and analysis tools. What's more, we should also take into account specified timeframes. In some cases, you will need to combine different instruments.
For instance, it is a common thing for gold scalpers to use a blend of momentum and trend indicators to identify potentially profitable market entry positions. This particular approach considers using trend indicators to identify how the gold price moves. At the same time, momentum indicators depict the best entry points.
Here is the list of indicators you will probably need when establishing an effective gold scalping trading system:
MACD (trend indicator).
SAR (trend indicator).
ADX (trend indicator).
Bollinger Bands (trend indicator).
RSI, CCI, and other momentum indicators.
As we stated earlier, it can be a good idea to try the combination of trend indicators. However, when it comes to momentum indicators, it is not recommended to use more than one. Otherwise, there is a chance of generating false signals.
5-Minute Gold Scalping Strategy
It is one of the most popular strategies among gold scalpers. It got its name for the 5-minute timeframe, which means you are supposed to perform a trade within the next 5 minutes. However, it is not as simple as some may think, as it calls for the H1 period to perform the major trend analysis.
If you are new to this method, it will be simpler to start using a Simple Moving Average Indicator. To confirm signals, it will be a good idea to combine it with MACD, for example.
Gold Scalping Strategy Trading Tips
When using a 5-minute approach, you need to do the following:
Use SMA using the 20 and 10 periods applied to the weighted close.
For MACD, use standard configurations.
With SMA, analyse the trend using a plotted H1 timeframe.
Confirm a signal with MACD.
If the price is above the SMA, we can observe the uptrend. If it is below the MSA line, it means investors are seeking options to go short.
This material does not contain and should not be construed as containing investment advice, investment recommendations, an offer of or solicitation for any transactions in financial instruments. Before making any investment decisions, you should seek advice from independent financial advisors to ensure you understand the risks.