Before entering the market, users must decide on the device they are doing to trade with. Online brokers generally come with support for different operating systems for either desktop or mobile versions of MT4. However, if you are a dedicated Apple fan, you need to look for Metatrader 4 for Mac.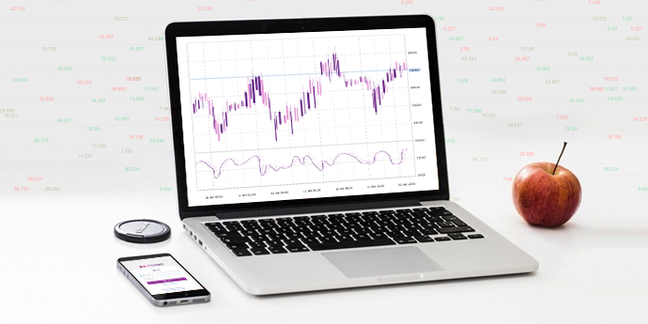 Trading on an iOS-powered device will hardly be a problem. The situation with the MT4 Mac version is a bit more challenging. Originally, the platform was unavailable for PCs with this particular OS. On the other hand, traders can still use several tricks to get access to all major trading tools without downloading emulators or extra apps.
MetaTrader is one of the most powerful tools to perform trading across different financial markets. It has proved to be an essential program for investors of any type and style thanks to a very rich toolkit that makes this instrument extremely popular with users across the globe.
At the same time, traditional PC users have a slight advantage over Mac traders. Initially, MT4 is a Windows-based platform with the official version of the program. It means, Windows users automatically receive all necessary updates, debugging, etc. Neither Linux nor Mac have the official MetaTrader version. The good news is that traders can still access MT4 for Mac.
The easiest way is to download niche-specific software. Simulators like Wine or Parallel make it possible to create Windows OS simulations on your Mac-powered laptop. It helps use the MT4 Windows version. However, the process is very time consuming and tricky, as no one will guarantee smooth instrument operation. Especially when it comes to built-in automated features.
The best and safest way to use MetaTrader for Mac is to select a trusted broker with support for the MT4 Mac version. Users will be able to access the tool hassle-free just the same way as Windows users. Brokers guarantee proper order execution and the same bunch of amazing features delivered out of the box.
How to Trade on MT4 Mac Version
If you do not want to deal with side applications, extra software, and simulators that do not guarantee flawless program operation, you can consider the following simple steps that will let you trade on MetaTrader 4 for Mac.
1. identify Your Needs
The operating system is not the first thing you need to think about from the start. The first step is to determine your needs as a trader. Are you going to use short or long-term strategies? What currency pairs are you planning to trade? Even if you find a perfect broker with the best MT4 Mac version, you may not be satisfied with the trading conditions. So, keep an eye on the following:
Trading requirements – check the minimum deposit as well as minimum and maximum lot sizes available for individual traders.
Commissions and fees – check how costly your trading can be. Read carefully the terms and conditions that describe commissions for all types of accounts. Are there non-commission accounts with low spreads? Some brokers establish extra fees for inactivity or financial transactions.
Leverage and margin requirements – as a trader, you will use leverage to trade bigger positions with smaller capital. Make sure leverage meets your requirements and never borrow more than you can give back.
- Selection of trading instruments – traders buy and sell currency pairs. A chosen broker should deliver multiple instruments for investing. They are supposed to be not only major but also minor or even exotic currency pairs. A trusted trading platform offers not less than 40 different currency pairs to trade.
2. Select a Broker with Support for MT4 Mac
Most Mac users are concerned with Native MT4 Mac apps and desktop trading issues. Desktop users can experience a lack of baseline functionality when using third-party apps and simulators. So, to ensure the most computer-friendly and smooth investing, it is better to choose brokers with support for fully-functional MetaTrader 4 for Mac versions.
3. Download MT4 for Mac
After you have decided on a suitable broker, you will need to download the software provided. Generally, the process is very similar to installing the Windows version. Simply, follow the tips provided to ensure 100% compatibility with your device.
4. Start Trading
Now, you can start trading on your Mac. The last thing to do is select an asset, make a deposit, and place your first order. Some brokers offer demo accounts or paper trading functionality to test your strategies before entering the real market. It is a good opportunity to sharpen your skills and gain some vital experience.
However, the majority of beginners want to quickly jump into the process and gain their first profit. Ignoring safety and money management rules is a big mistake that makes 90% of beginners fail. With copy trading, you can learn from the best traders by replicating their orders and sharing real cash.
The Bottom Line
At first, using MetaTrader 4 for Mac can seem a bit challenging and tricky. The platform was originally developed as Windows-based software leaving Linux and Apple users aside. Today, modern technologies offer specific apps and emulators to simulate the original OS and use MT4 for Mac.
Additionally, traders can opt for brokers with support for MT4 Mac versions. This will ensure a safe and risk-free program running, which ensures successful stages to building profitable trading operations.
This material does not contain and should not be construed as containing investment advice, investment recommendations, an offer of or solicitation for any transactions in financial instruments. Before making any investment decisions, you should seek advice from independent financial advisors to ensure you understand the risks.