The MT4 trading platform is the most popular instrument to trade Forex and other instruments. It has grown extremely popular with investors of any level. It delivers the ultimate set of MT4 features and functions developed to improve and enhance your trading strategies. This is why more than 95% of all brokers across the world offer MT4 as the main tool for Forex retail traders.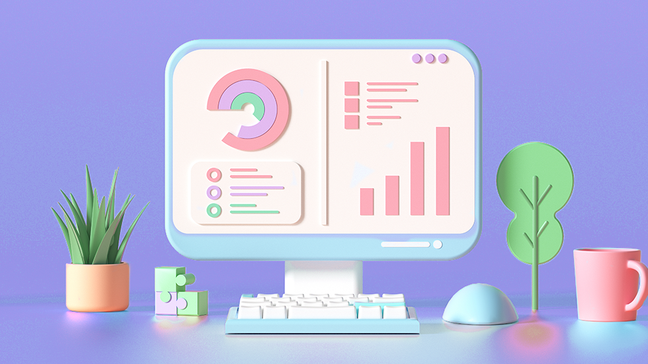 However, MT4 has not become popular from day 1 after it was introduced. Initially designed as a baseline charting package back in 2000, it has evolved offering more and more new MT4 features and options to become a full-scale trading platform announced in 2005. That was the turning point for the platform and users.
Today, we will highlight the 6 main reasons why MT4 is so popular with professional and novice investors. Let's have a look under the hood to see what makes this program so special.
1. MT4 Is Free to Use
MT4 is the #1 choice for many reasons, as you will learn further. However, the most important competitive advantage among other systems is that the platform is free to use. It means no monthly subscriptions or paid lifetime licences. You get the full functionality at zero cost with all baseline MT4 features delivered out of the box.
2. A Wide Range of MT4 Features
From pre-installed indicators, every trader should have for enhanced navigation, integrated chart patterns, and the ability to trade different assets including crypto – this is what makes Mt4 a great option for traders of any level.
The selection of baseline MT4 features includes the following:
More than 80 built-in Forex indicators are available at zero cost. What's more, you can add other indicators to make your trading strategy even more successful.
Endless chart settings and integrated patterns that are easy to apply and use in real-time.
Simple navigation with a comprehensive window and all settings located in one place plus a market watch window to keep everything on one screen.
Automated trading, integrated backtesting, and MT4 copy trading solutions for beginners with zero experience or financial knowledge.
The platform was the first to introduce trading functions that have already become the golden standard for other systems. Even with the introduction of updated versions, the original solution is still the best one to deliver a rich feature set. Read our MT4 vs MT5 comparison.
3. Ease of Use
MT4 is very intuitive and user-friendly. It was designed to help traders focus on generating profits rather than figuring out how the system works. Even if you are new to the platform, it will take you several minutes to learn how to use it in full swing.
The majority of modern platforms are very complicated. They are mainly developed with professional investors in mind. At the same time, beginners will find it extremely easy to navigate NT4 with all symbols and rates located on the left and charts with indicators placed at the top of the screen. What's more, the program comes with 1-click-trading features making it super easy for novice investors to get started as well as set up automated trading.
4. Simple Programming Language (MQL4)
If you want to create a better version of MT4 with a bigger list of indicators and chart patterns, you will find it easy to customize the system thanks to a simple MQL4 programming language. Developers made it possible for coders and third parties to make changes and set the system to meet their individual needs.
For example, the platform lets you design and connect custom trading robots, set specific configurations for the integrated Expert Advisory, or even integrate ready-to-use advisory solutions, trading robots, etc.
5. A Stable and Convenient Platform
The MT4 trading system comes with crucial features that are vital for every trader. It ensures:
On-time order execution with no delays.
Server stability and support for thousands of trades handled at the same time.
The platform does not require many resources from your device unlike many other modern trading programs calling for bigger bandwidth.
The client terminal makes it possible for brokers to communicate directly with their clients. It means the ability to deliver prompt assistance in real-time.
Enhanced security is ensured by anti-malware and DDoS protection as well as a connection between 129-key bits on both ends.
6. Easy to Customize
As stated earlier, MT4 is a fully-customizable platform. It means not just adding new indicators and chart patterns but also configuring the way they are displayed on the screen. You can set all charts in accordance with your trading preferences, organize the way windows are displayed, change the way your charts look, arrange symbols to meet a specific order, and so on.
MT4 is definitely the #1 Trading platform that currently does not have analogs. It is perfect for beginners and professional investors. The software can be customized and configured the way you want. What's more, it can still deliver a broad feature set to ensure successful trading.
This material does not contain and should not be construed as containing investment advice, investment recommendations, an offer of or solicitation for any transactions in financial instruments. Before making any investment decisions, you should seek advice from independent financial advisors to ensure you understand the risks.