MT4 crypto trader is one of the most popular and trusted trading platforms. Developed in 2005, it is used by millions of investors worldwide to trade different assets including top cryptocurrencies. The software appeared to be groundbreaking with a set of advanced features that are free to use. Metatrader crypto is a great option whether you look for a chance to buy and sell Bitcoin, commodities, currency pairs, or other trading instruments.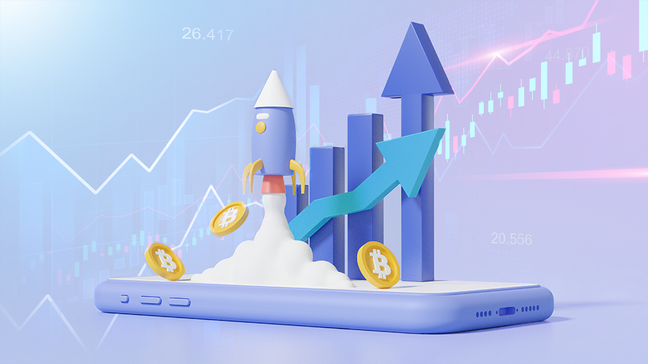 You already know how useful the software can be when trading traditional assets. So, this time we will have a closer look at the MT crypto trading functionality and key benefits the platform can deliver to the end-user.
What Is Metatrader 4 Crypto?
The Metatrader 4 crypto platform is a typical trading software with a set of instruments to complete financial; transactions in real-time. Initially, it was developed for selling and purchasing commodities, currency pairs, and other traditional assets. With the rise of cryptocurrency and blockchain, the platform has been adopted to trade fiat and cryptocurrencies.
Functionality relies not only on buying and selling tools. The software comes with integrated substantial support. In other words, users can generate detailed reports and price charts for an in-depth market overview. The system can proceed with trend and price analytics. Traders can stay tuned to the latest financial news and access Expert Advisory for more details such as historical prices and more.
Just as the original version, the MT4 crypto platform delivers enhanced flexibility. Traders can enter the market and operate the platform despite the location and time. Besides, modern technologies made it possible to make the tool compatible with the major OS that power both desktop and mobile devices including Android and MAC.
Reasons to Use Metatrader Cryptocurrency
MT4 crypto trader is the software that brings both traders and brokers under the same roof. On the one hand, it lets service providers deliver state-of-the-art services to their clients. On the other hand, users can benefit from advanced trading tools at zero cost. The main advantages of the Metatrader crypto platform are as follows:
Enhanced Usability. The platform is super-easy to install and use. You do not need to be a technical geek. Besides, users will find hundreds of video tutorials on YouTube and other websites. MT4 has created a huge global community with traders sharing their experiences.
Mobile-Friendliness. The software is compatible with both desktop and mobile devices. Users can execute orders on the go despite the location. All major OS and carriers are supported.
Built-In Features. Users can benefit from comprehensive instrumentation with tools to track price fluctuation, automated trading and price charts, plotting trends, graphs, and other crucial data you may need to perform technical analysis.
Automated EAs. We have already mentioned the built-in Expert Advisory. It utilises specific algorithms and scripts to ensure automated trading. The functionality involves access to news and market insights.
Advanced Data Tracking. With easy tracking tools, MT4 crypto software provides historical data and other market insights to monitor coin price, previous trends, and market moves.
Customizable indicators. The platform can be individually tailored and configured according to your preferences and trading style. Despite a set of pre-installed tools, you still have a chance to upload new indicators. Most of them are free to use and easy to install.
Secure trading. Meta Trader comes with improved security and means to protect users during online crypto trading. The software uses 128-bit keys for encryption and data protection.
Conclusion
MT4 crypto software is still one of the most popular platforms that can meet the needs of different traders. Whether you are a long-term investor or a day trader, you can find it useful. It is perfect for cryptocurrency trading with a set of integrated instruments that let you keep an eye on the situation in the coin market. Advanced usability makes the software a great choice even for beginner traders.
This material does not contain and should not be construed as containing investment advice, investment recommendations, an offer of or solicitation for any transactions in financial instruments. Before making any investment decisions, you should seek advice from independent financial advisors to ensure you understand the risks.