A foreign institutional investor or FII for short is an individual who chooses foreign assets for investment. When we say "foreign assets", we mean investment instruments that belong to companies from other countries. Foreign institutional investment plays a crucial role in economic development and the financial market.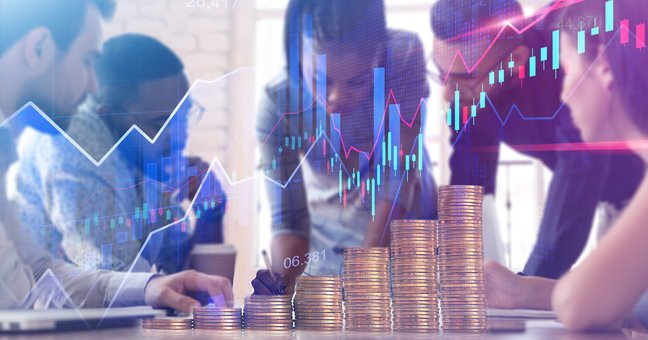 In this article, we will discuss why they are important, what types of FIIs exist, foreign institutional investor's examples, and more.
Foreign Institutional Investor Description
As stated earlier, FIIs play a very important economic and financial role. They generally involve mutual funds, investment banks, and other big organizations that use a huge amount of funds to invest in emerging markets such as Indian or Chinese. Big players buy securities issued by foreign companies, which inevitably results in the market trend movement.
On the one hand, FIIs act to encourage investment. On the other hand, they bring specific triggers for market development. According to the market regulator SEBI, there are 1450 foreign institutional investors officially registered.
Understanding Foreign Institutional Investment
To understand, how foreign institutional investments work, we need to consider several crucial takeaways:
FIIs are generally represented by some of the market's biggest players such as investment banks, huge insurance companies, hedge and mutual funds, investment banks, and more. They ensure a healthy and stable funds inflow, while a foreign institutional investor generally holds an equity position in the company.
At the same time, when entering a foreign market, FIIs can change the domestic financial environment drastically. The entry may result in inflation caused by increasing demand for the local currency. For this reason, the local government takes specific measures to regulate the total stake held by FII in a foreign company.
Foreign Institutional Investment Example
Let's say, a US-based mutual fund spots an Indian company with potentially growing investment opportunities. In this case, it is supposed to take a long position while purchasing the company's shares within the Indian stock exchange. At this point, US investors not only obtain stocks directly from the issuer but also contribute to the potential growth and invest in a mutual fund.
Foreign Institutional Investment in China
India is not the only potentially attractive marketplace for FIIs. China has proved to be another popular destination for foreign institutional investments. Besides, the Chinese government takes steps to attract even more foreign investors by scrapping quotes on the nation's stock and bonds volume that can be purchased by FIIs.
This material does not contain and should not be construed as containing investment advice, investment recommendations, an offer of or solicitation for any transactions in financial instruments. Before making any investment decisions, you should seek advice from independent financial advisors to ensure you understand the risks.