Where do Forex Broker Exchange Rates Originate from?
Sometimes, exchange rates for the same currency pair can vary from one Forex broker to another. Prices can be slightly different. The main question is why they are different. What's more, some beginners do not realize why two different online Forex brokers can come with different exchange rates.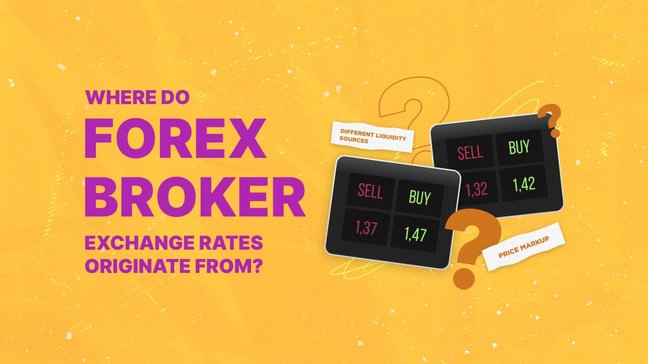 In this guide, we will explain the reasons for brokers having different prices for the same currency pair. Besides, you will learn about major factors that can also affect the exchange rate.
Why Online Forex Brokers Have Different Prices
It happens due to several reasons. First of all, even the best Forex broker can use a different liquidity provider. The second reason is the desire of some trading platforms to make profits for themselves. This is why they often markup rates.
The main problem here is that Forex trading is introduced as a decentralized market. It means there is no regulative force to keep all operations in one place and take control over them. As a result, traders actually buy and sell currency pairs over the counter depending on the platform or Forex broker they choose.
Oppositely, stock markets are more centralized. Every market participant can see an equal price for the same asset. The quote will never change despite a forex broker or platform you use to track it. The situation with the FX market is different. It has plenty of participants. They include not only traders and brokers but also hedge funds, commercial and central banks, investment organizations, and many other financial institutions.
Industry-best trading conditions
Deposit bonus
up to 200%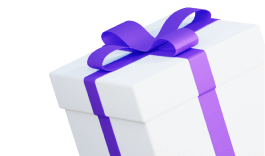 Spreads
from 0 pips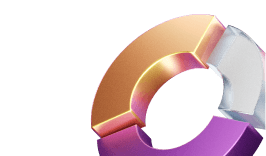 Awarded Copy
Trading platform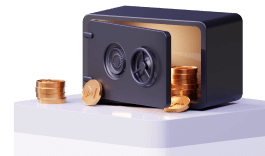 Join instantly
All these players trade directly with each other. What's more, they daily buy and sell billions of dollars. This financial hub is also known as the interbank market.
Considering these factors, we can highlight several major reasons why two different brokers may have different exchange rates:
Different Liquidity Sources. As stated earlier, online Forex brokers may generate price data from different liquidity sources. Once again, we should take into account interbank market activity and many different players involved. It is impossible to provide equal exchange rates, as they can be given at any time. Brokers only use available liquidity pools to generate necessary data.
Price Markup. Any Forex broker wants to make a profit. Sometimes, platforms artificially mark up rates to generate higher revenues. Traders are well-aware of these markups. They are known as spreads. The main problem here is that the markup process is not regulated. It means, brokers are free to markup as much or little as they want. As a result, traders can see different asset prices.
How A Forex Broker Generates Price Data
As we mentioned earlier, Forex trading is decentralized. The interbank market is the only source for brokers to generate price data. It is a global financial environment where huge organizations buy, sell, and exchange currencies directly with each other. Interbank market participants include:
Commercial and central banks.
Trading businesses.
Hedge funds.
Investment organizations.
International finance corporations (IFC).
All these players are connected via a sophisticated trading platform, for example, Bloomberg. It means, they use the underlying platform's software to feed in the bid and ask prices. Meanwhile, brokers utilize their own software or ready-made solutions and aggregator programs integrated into their platforms. As a result, we have some kind of a ladder that may represent volumes and prices differently. This is actually what we call liquidity.
The software used by an online Forex broker relies on specific algorithms developed to track the best exchange rates and asset prices within the broker's spread (markups). Every time you log in to your trading account, you will see the best currency price that has been obtained by the trading software from a specific liquidity source. Keep in mind that the price will already include a spread.
How Different Prices Affect Your Forex Trading
Differences in prices can affect your approach in some way. It will mainly depend on the Forex strategies you use.
For instance, if one prefers utilizing Forex trading signals providing software and trades with a different broker at the same time, it is very likely he or she will have different exchange rates. It may have either a negative or positive effect on your trading.
If you mainly act as a scalper opting for short-term tactics, spreads will have a significant role in the approach. This is where you may need to select the best Forex broker with all tools and software delivered out of the box to avoid switching between several platforms and prevent the consequences of facing a price ladder.
Long-term or intraday investors may not be bothered by different prices a lot. The only challenge may arise when you select a broker with an extremely high price markup (spread). The key to success is to choose a platform that offers exchange rates closest to the interbank market.
The Bottom Line
Forex trading is decentralized. Numerous brokers offer their services to let investors buy and sell currency pairs despite the strategy. Sometimes, Forex brokers offer different prices due to several reasons.
First of all, they use different liquidity sources. Also, we need to take into account numerous huge market participants that buy and sell currencies in billions on a daily basis. The interbank market creates a kind of price ladder that affects exchange rates. In addition, some brokers mark prices up to make a profit for themselves. So, traders should look for the best Forex broker that offers the closest currency price to the interbank market.
This material does not contain and should not be construed as containing investment advice, investment recommendations, an offer of or solicitation for any transactions in financial instruments. Before making any investment decisions, you should seek advice from independent financial advisors to ensure you understand the risks.