With baseline CFD trading tips, beginners will be capable of speculating on price movements when trading different assets without actually possessing those assets. Professional CFD trading recommendations suggest each trader, despite the background, is supposed to have a well-developed plan or strategy, as price movement is not only simple to calculate but can also involve higher risks.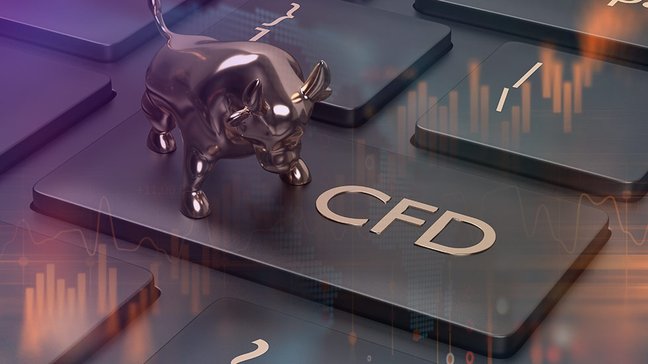 In this article, we will share some baseline CFD trading strategies and tips to let amateurs avoid major mistakes and eventually establish a profitable technique.
CFDs Explained for Beginners
Contracts for Difference (CFDs) suppose trading an underlying asset and speculating on its future price movement. When trading, one does not possess the asset physically. Additionally, you are not supposed to manage the physical delivery of the asset to the end-user. Instead, you can utilize margin trading and invest only in a small fraction of the total cost of the asset volume. The rest you can borrow from a broker. This fact lets you enter the market with a bigger position while paying only for a small part of it.
Methods and Tips on CFD Trading
Generally, CFD investors will have to deal with day trading techniques, as they will have to maintain various trading positions per day no matter if they perform as retail or individual investors. Nevertheless, long-term positions may also bring some good profit depending on the asset type. So, the majority of CFD traders face the same dilemma either to opt for swing or trend trading, speculation or hedging, going with a long or short position.
To make this choice a bit easier for amateurs, let's have a brief overview of all major methods and approaches of CFD trading:
Swing trading makes it possible to take advantage of rice reversal. It means that a price makes a so-called "swing" (goes up or falls down drastically).
Hedging refers more to a protective trading style and supposes taking the opposite CFD position as an alternative to stopping open position.
Going long or short depends on whether you want to enter the market with the buy or sell position expecting the price to gain at least the same level within the timeframe predefined by the contract. To go short means to sell the asset back at its low value hoping to buy it off later at a better purchasing price.
Easy-to-Use CFD Trading Strategies and Tips
On the one hand, FD trading can seem quite easy. Besides, experts recommend keeping your CFD techniques as simple as possible. At the same time, it does not mean you should take the risk just from the start without understanding how a specific market moves.
With the help of advanced trading software, it will be possible to utilize some of the most time-tested and proven strategies that involve using specific technical indicators. They will help to establish some of the following strategies:
Moving average crossover supposes using a pattern with two lines. The first one represents the overlying old price while the second one is the recent price data. When they meet in the chart, this can be a sign of a specific movement to follow.
The breakout strategy helps to identify the down or upward trend is about to start.
Carry trade means generating gains from the interest and earnings investors can receive on bonds in case its price is higher than the cost of the financial debt.
The most common mistakes most beginners do involve cashing in too early as well as clinging to a trade that is doomed to failure. To avoid them, you need to consider the following CFD trading tips in order to ensure a healthy return:
Your trading must rely on a logical approach and strategy instead of emotions.
Start with a limited number of trades per session. Do not overstep the market.
Consider proper timing. Do not rush to enter a grade on impulse, as it can lead to crucial losses. At the same time, you should not wait for too long. Always apply proper investment and market research to support your decisions.
Consider risks, as CFDs are traded in a highly volatile environment.
If you follow these simple strategies and tips on CFD trading, you have great chances to experience a fast and high return on investment.
This material does not contain and should not be construed as containing investment advice, investment recommendations, an offer of or solicitation for any transactions in financial instruments. Before making any investment decisions, you should seek advice from independent financial advisors to ensure you understand the risks.